If I Was a Caterpillar by Ben Jackson – Book Review
If I Was a Caterpillar by Ben Jackson – Book Review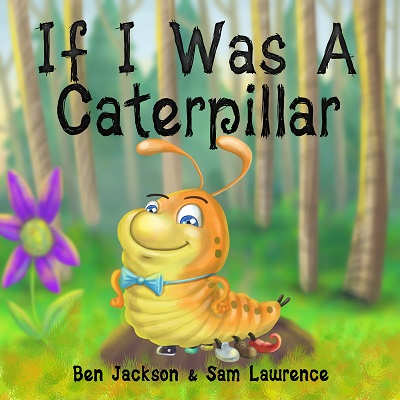 If I Was a Caterpillar
Author – Ben Jackson & Sam Lawrence
Publisher – Indie Publishing Group
Pages – 19
Released – 4th March 2017
ISBN-13 – 978-1988656083
Format – Ebook, paperback, hardcover
Reviewer – Stacey
I received a free copy of this book
Post contains affiliate links
Read along with the caterpillar as it travels around the world trying exciting new activities and having fun! Reading with children is one of the biggest forms of early education, helping to develop young minds.
As a young child, it's important to believe that anything is possible. If I Was A Caterpillar is a beautifully illustrated children's book that follows a caterpillar on its journey as it discovers new activities.
Too often these days, children are being put onto tracks that are unachievable or told that a dream is just a dream and to forget about it. One of the most enjoyable things about being a young child is believing that you can fly to the moon as an astronaut or dive under the water searching for hidden treasure.
Review
If I Was a Caterpillar, is a short young children's book that teaches little ones to believe in themselves.
It is elegantly illustrated, with big, bold images that are very colourful, and shine off the page. I love the look of Caterpillar, he has a proper cartoon, friendly face. I can see little children being mesmerised by the pictures.
Caterpillar believes in himself. He believes that he can travel the world and have amazing adventures, such as, have tea with royalty, skate on a frozen lake, and even bounce in a kangaroo's pouch.
The book also shows the children about the life cycle of caterpillars, as we see Caterpillar go to sleep in his cocoon, and then emerge as a beautiful butterfly who wants to fly around the world.
A lovely short book that would make a great bedtime story. It would also be a good book for those children just learning to read, as the sentences are short and written in large bold text.
Reviewed by Stacey

---
About the Author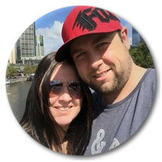 Ben and Sam currently live in Ontario, Canada.
Ben was born in Tasmania, Australia, while Sam was born in Toronto, Canada.
Between the two of them, they enjoy travelling frequently, and both have two children.
With three boys and one girl, they both enjoy spending quality time with their families, reading books, playing games and exploring both Canada and Australia.

---