The Cottage on Lily Pond Lane by Emily Harvale – Book Review
The Cottage on Lily Pond Lane by Emily Harvale – Book Review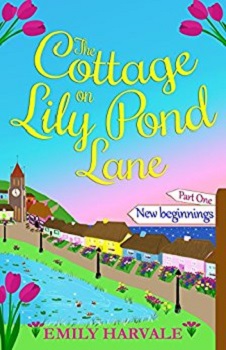 The Cottage on Lily Pond Lane
Part One: New Beginnings
Author – Emily Harvale
Publisher – Crescent Gate Pub
Pages – 163
Released – 10th May 2018
Format – ebook
Reviewer – Stacey
Rating – 4 Stars
I received a free copy of this book
Escape to the seaside village of Little Pondale with Part One of this heart-warming and romantic, four-part serial.
Mia Ward is amazed to be told she has inherited her great-aunt Matilda's thatched cottage in the tiny seaside village of Little Pondale – especially as Mia didn't know she had a great-aunt Matilda.
She's even more astonished to discover she'll only inherit the place if she actually lives there for one year. Mia's a city girl at heart, not to mention she's afraid of water, so the fact the cottage backs on to a sandy beach, is not, in her opinion, a bonus.
But Mia's struggling to pay her rent since being fired for inappropriate behaviour at the office party, and her boyfriend's also dumped her. When her best friend, Ella and Ella's brother, Garrick offer to help her move and settle in, Mia decides to see this as a new beginning.
It may also be the start of an exciting adventure because now Mia wants to know just who, exactly, was great-aunt Matilda. And she's determined to find out. But it soon becomes clear that someone is trying to make sure Mia doesn't stay in Little Pondale….
Mia Ward has just been fired from her job and dumped by her boyfriend when she gets a surprise announcement.
Her Great-Aunt Matilda, whom she'd never heard of before, had recently died at the age of ninety-nine and in her will, she had left her home, Sunbeam Cottage, in a place called Little Pondale, plus £10,000 to Mia. There was one catch though, she has to live in the cottage for a whole year before it could legally become hers.
Mia headed to the sleepy, small village with her best friend Ella and her twin brother Garrick who travelled with her to help her move her stuff and settle in. They were also due to stop with her for a few days.
The cottage was a lot bigger than Mia imagined and gorgeous too. It even has a hidden attic room. The place was so nice that both Ella and Garrick decide to stay with Mia for a while longer.
This is the first part in a series of books following Mia and her friends and their new lives in the small village of Little Pondale. The place is tiny with a pond in the middle and overlooking the sea.
The first book follows the trio as they move into the cottage and explore the village and the locals, plus Mia tries to discover more about the aunt she never knew.
The story is a quick read at only 163 pages and was filled with wonderful characters and gorgeous scenery. I'm now looking forward to seeing where book two 'The Cottage on Lily Pond Lane-Part Two: Summer Secrets', takes the three of them and learning more about the elusive Great-Aunt Matilda.
Reviewed by Stacey
---
Purchase online from:
---
About the Author

Having lived and worked in London for several years, Emily returned to her home town of Hastings where she now spends her days writing… and chatting on social media. Emily is a Member of the SoA, a PAN member of the RWA and a Pro Member of ALLi. She's an Amazon bestseller and a Kindle All Star. Emily loves writing and her stories are sure to bring a smile to your face and a warmth to your heart.
Emily says, "I write about friendship, family and falling in love. I believe in happing endings." When she isn't writing, she can be found enjoying the stunning East Sussex coast and countryside, or in a wine bar with friends, discussing life, love and the latest TV shows. Chocolate cake is often eaten. She dislikes housework almost as much as she dislikes anchovies – and will do anything to avoid both.






---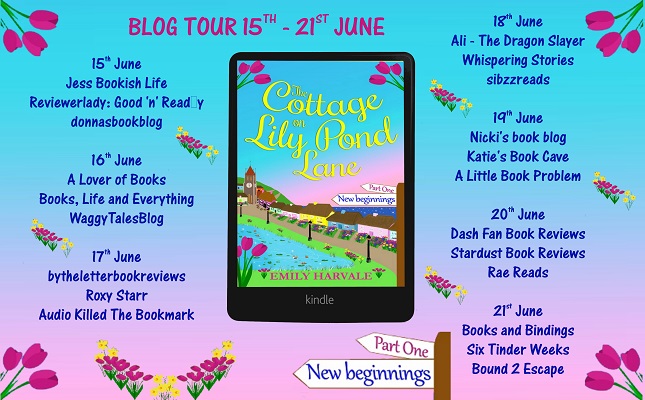 Blog posts straight to email via Bloglovin – Like us on Facebook – Follow us on Twitter