Curious Minds by Janet Evanovich and Phoef Sutton – Book Review
Curious Minds by Janet Evanovich and Phoef Sutton – Book Review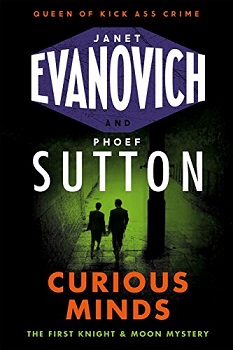 Curious Minds


Knight & Moon Mystery One
Author – Janet Evanovich and Phoef Sutton
Publisher – Headline Review
Pages – 336
Release Date – 16th August 2016
Format – ebook, hardback, audio
Reviewer – Stacey
I received a free copy of this book
Post Contains Affiliate Links

They couldn't be less compatible, but they make a great team…
Emerson Knight is introverted, eccentric, and has little-to-no sense of social etiquette. Good thing he's also brilliant, rich and (some people might say) handsome.
Riley Moon has just graduated from Harvard. Her assertive (some people might say aggressive) spitfire attitude has helped land a dream job at Blane-Grunwald bank. At least, Riley Moon thinks it's her dream job until she is given her first assignment: babysitting Emerson Knight.
An inquiry about missing Knight money leads to a missing man, missing gold and a life-and-death race across the country. Through the streets of Washington D.C., and down into the underground vault of the Federal Reserve in New York City, an evil plan is exposed. A plan so sinister that only a megalomaniac could think it up, and only the unlikely duo of the irrepressibly charming Emerson Knight and the tenacious Riley Moon could hope to stop it…

Eccentric millionaire Emerson Knight has never been interested in his wealth until he gets wind that his bank manager, Gunter, at the Blane-Grunwald Investment bank, has gone missing. Suspecting that something is amiss, he demands to see his gold.
The bank are less than accommodating of his request, and send new employee Riley Moon to sweet-talk Emerson, and make him understand that his gold is safely stored in the bank's vault. Emerson isn't taking no for an answer, and wants Riley's help in getting to see his gold. The bank, fearing what Emerson may be up to, decide that they want Riley to stay close to him, to watch his every move and report back to them what he does.
With Emerson on one side, and her employers on the other, Riley finds herself trapped between a rock and a hard place. She can only be loyal to one, but which one will she choose?
Curious Minds is the first book in the new Knight and Moon Mystery series, and brings together two very different characters, having them work side by side as a crime-fighting duo.
Emerson Knight is definitely a strange, yet exuberant character. His home is a zoo, well there are enough animals living there to call it one, and he lives in a tent, inside his own home. He reminded me very much of Sherlock Holmes due to his mannerisms, attitude, and the way he thinks logically about a situation, picking up information and noticing things that no-one else around him would. He struggles with the outside world and doesn't possess any people-skills. Whilst reading, I could definitely see Benedict Cumberbatch as Emerson.
Riley Moon is a young woman, exceptionally well educated, and hoping to go far in her banking career, until she finds herself in deep-water with Emerson and the bank owners, the Grunwalds. Riley thrives on a challenge and although she complains a lot about the dangerous and outlandish situations that Emerson gets her into, I believe that she secretly enjoys being Emerson's side-kick, and she certainly knows how to put him in his place.
What truly makes this book an exciting and enjoyable read is the way the two main characters are exceptionally likeable, and that they bounce off one another. Their comedy timing and laugh out loud moments make for great reading. The banter that they have, and how they fully understand one another, has you being able to engage in the story fully.
The book moves at a fast pace and I found it hard to put down, always being eager to get back to it, with its corruption, murder and the hunt for the missing gold plot-lines.
This is a murder mystery novel, but its not a hard-hitting, psychological murder mystery; it is a fun exciting one! There are plenty of twists to the story, though these mainly come from Emerson's erratic and unpredictable nature.
Janet Evanovich and Phoef Sutton have joined forces and created a marvellous book with characters you will love and a plot you can't get enough of. If I could award Curious Minds more than five stars I would.
Book Reviewed by Stacey
Purchase Links


Janet Evanovich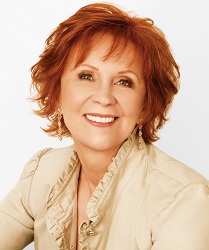 Janet Evanovich is the #1 New York Times bestselling author of the Stephanie Plum series, the Fox and O'Hare series with co-author Lee Goldberg, the Lizzy and Diesel series, twelve romance novels, the Alexandra Barnaby novels and Troublemaker graphic novel, and How I Write: Secrets of a Bestselling Author.
www.evanovich.com
@janetevanovich
Facebook
Pinterest
Instagram
Phoef Sutton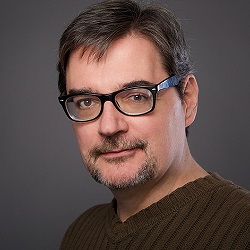 Phoef Sutton was born in Washington DC. He cut his eye teeth as a playwright, but first made a living as a writer in TV. He worked on the classic NBC series CHEERS for eight years, and went on to write movies (THE FAN, MRS. WINTERBOURNE) and also serve as consulting producer and writer for BOSTON LEGAL and TERRIERS. He lives in South Pasadena, CA and Vinalhaven ME with his wife and two daughters.