The Writing Life of: Daniel W Koch
Daniel W Koch
This week on 'The Writing Life of:' I am thrilled to be interviewing author Daniel W Koch. Daniel will be sharing with us detail of his writing life, telling us all about his latest book 'The Prince and the Thief', which was released on 30th May 2015 and answering a few fun questions too. This post contains affiliate links.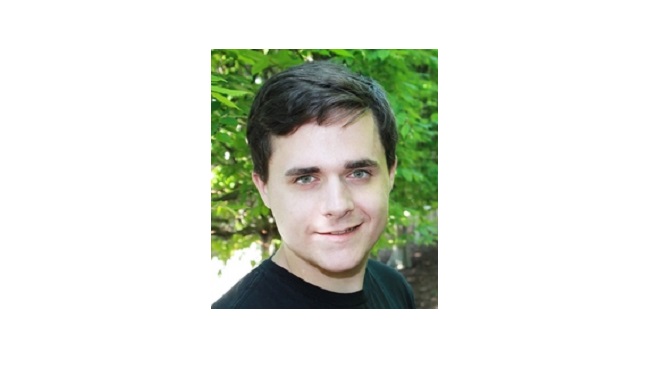 My writing interests are a result of being raised on Harry Potter, Lord of the Rings as well as Stephen King and of course Bram Strokers Dracula.
Like these books, I can see my book from its prologue through the movie credits. The Protector is part of a four book series and I look forward to continuing the saga of Jason, developing his relationship with Aderes and further exposing the biblical implications that will certainly raise a few eyebrows.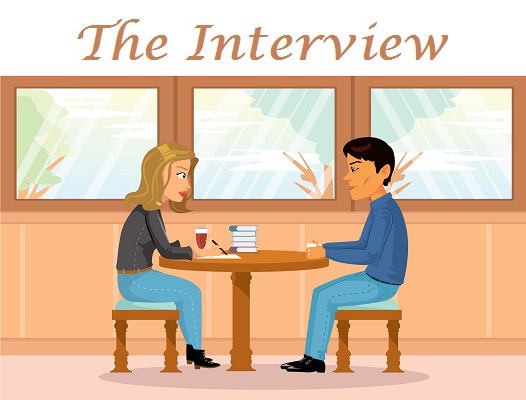 1) Do you remember the moment you decided that you would like to become a writer?
I always loved telling stories. As a kid, I used to draw comics. When I grew older, I wrote movies for my friends and me to star in. Around that time I think I really figured out that was what I wanted to do.
On one particular day, I recall skipping my middle school lacrosse practice because I was so into writing my newest movie script. I had a habit of quitting sports (they never quite interested me like they did my friends) but that was the first time I had a good reason.
I started writing novels in high school and eventually published my first at 16 years old, "Descendant: The Protector."
2) How did you go about following your dream?
Night-time (there's a pun in there somewhere about following my dreams at night…). Since I started writing while still in school, the most free time I had was at night. I'd stay up until 2 o'clock in the morning on school nights.
Luckily, I was able to get a free period in my senior year first thing in the morning so I could sleep in a bit more. Holiday breaks helped a lot too. Most importantly, my parents have been incredibly supportive. They tolerate my odd habits more than I think most parents would.
3) Is there a particular author that inspires you?
I'd never be where I am without J.K. Rowling.
As a kid, my parents had trouble getting me to read much until they discovered Harry Potter. After the first few books came out, I was addicted to reading anything I could get my hands on. Writing my own stories followed shortly afterward.
4) What is your average writing day like? Do you have any strange writing habits?
I no longer have an average writing day. As I mentioned earlier, nights became my most successful time to write, and while they still are, my schedule rotates depending on when I actually fall asleep.
I don't stop writing once I get going, so I tend go well past my bedtime and I'm terrible at waking up early. It's hard for friends and family to keep up with (it's hard for me to keep up with!), but sometimes I may be on a "normal" schedule or sometimes I may wake up for dinner and fall asleep after breakfast.
5) Do you write Longhand, Type writer, Computer?
Computer. It's simpler, has spell check, and I have to upload to ebooks at some point anyway!
6) From all your books, do you have a favourite character?
Falko Van De Hemel. He's one of the key antagonists from 'The Descendant Series' whose story parallels the main character's, but from hundreds of years earlier.
7) Do you plot your books completely before hand or do you let your imagination flow whilst in the writing process?
I try not to plot every little detail (it takes the fun out of writing), but as I've written more stories, I've found the importance of a good outline. Key details need to be decided ahead of time for the story to flow toward a developed ending. I need to know how a character will start and where he or she will end up to properly show how he/she changes throughout the story.
I need to have a solid world set for the characters to live in before I start writing. I'll leave certain scenes to be decided while I'm writing, the small details, but large plot points are always locked in ahead of time. Rarely do I change something once I have it outlined.
Concerning your latest book: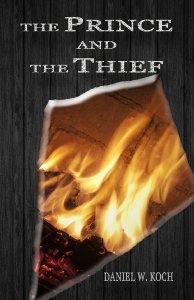 The Prince and the Thief
The Sellador Collection Book Two
Author – Daniel W. Koch
Publisher – Lost Pond Publishing
Release date – 30th May 2015
Format – ebook, paperback

Gage Blackwood is the prince of a broken kingdom. After waging two wars against powerful sorcerers, his people have hidden behind a wall in the last city in Aboridge. Though the sorcerers were banished to the wastelands and have all but died off, tensions still run high.
They seek revenge, and while they're far outnumbered, their power is unmatched. With his father soon stepping down as king and his menacing sister next in line to the throne, Gage must do everything in his power to keep a third war from breaking out.
Will his efforts be enough to finally bring unity and peace to the war-torn land?

8) How long did it take to get from the ideas stage, to the date of publication?
I came up with the concept and world of "The Prince and the Thief" while writing The Descendant Series. So from that original idea to when it was published in June of 2015 was roughly two to three years.
9) Did you suffer from writer's block at any stage? How did you overcome it?
While it wasn't exactly writer's block, I had a period of time where I had to stop writing. I couldn't totally concentrate on the novel while in my last semester of college.
I majored in Screen writing, so I had to write a screenplay for my final project, and along with writing/filming a series of videos with friends, it was hard to find time to focus on "The Prince and the Thief". I got back into over the following summer and finished that winter.
10) How did you come up with the name(s)for your lead character(s)?
These particular names were chosen in a different manner than my usual (which entails searching for names with meaning based on what the character is doing in the story). The majority of the names in "The Prince and the Thief" (and its soon-to-be prequel, "The Sorceress and the Moving Mirror ") were borrowed from my favorite You Tubers.
The characters don't share any similar attributes to their real-life counterparts—no looks, personalities, or even familial relations were used in the story. I also used only first names. So while these characters are not a representation of any real person, I'm a big fan of some particular YouTube channels (Shaytards, CTFxC, KassemG, etc.) and thought it would be fun to include their names in the book.
11) If your book was made in to a film, who would you love to play the lead character(s)?
This is always a tough question! I'll do the 4 main characters:
Gage – Josh Feldman (I've never seen him in anything, but I was having trouble thinking of someone for Gage and Feldman fits the look/age pretty well).
Logan – Chris Pratt
Colette – Chloë Grace Moretz
Avia – Natalie Dormer
12) Did you get anyone in particular to read your work before sending it to the publisher i.e family member, friend etc?
My parents read every book I write chapter by chapter, as I write them. Depending on how long it takes me to write a particular chapter, this can be very frustrating, but they get through it and usually reread the whole thing once it's done.
The only other person who received a copy pre-publisher was my friend, Hannah, who's been involved with my books since day one.
Author links