Daughters of the Lake by Jane Riddell – Book Review
Daughters of the Lake by Jane Riddell – Book Review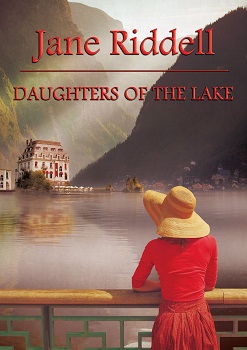 Daughters of the Lake
Author – Jane Riddell
Pages – 356
Release Date – 28th November 2014
Format – ebook, paperback
Reviewer – Selina
I received a free copy of this book
Post Contains Affiliate Links

Daughters of the Lake is a contemporary tale of love, betrayal and regret, set amidst Swiss mountains and lakes. Madalena summons her family to celebrate her hotel's fortieth anniversary, unaware that they are living with devastating secrets. As time passes, tensions rise, and the evening of the celebration turns into a nightmare.
Is this the end of the family or can they survive such an emotional catastrophe?

Daughters of the Lake, is a story about Madalena and her four children, Portia, Vienne, Annie and Lawrence. They all return to Switzerland to attend The 40th anniversary of the family run Lakeside hotel that Madalena still owns and runs.
As the family re-unite we learn that Portia is a barrister, and divorced with a 13 year old daughter named Lucy. Vienne is a famous pianist, who doesn't trust husband Michael and is stressing about her health. Annie runs a cafe and has recently been dumped by her pregnant girlfriend, for a man. Leaving Lawrence who holds a guilty secret and wont stay at the family hotel. Even Madalena holds some secrets of her own.
I have to say I did struggle with the first half of the book, I found that I didn't gel with any of the characters, and didn't really care for any of them. The second half was much better and seemed to have a more gripping story-line, with more going on.
As each one has there own secret, these secrets seemed to tie up and fall into place at the end. It was a shame Lawrence didn't really play much of a part in the book, and to be honest we wouldn't of missed him if he hadn't been in the picture. Hence the title of the book I presume.
I enjoyed the descriptions and setting used for the hotel and Switzerland sounded very beautiful. I'm glad I kept reading Daughters of the Lake until the end as this is where the stories unfold in the latter of the second half.
Book Reviewed by Selina
Purchase Links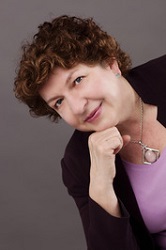 I am an Edinburgh-based writer of contemporary realistic fiction, of short stories and of life writing. Before writing full time, I worked as a dietitian and health promoter for the NHS. Then, during a three year career break in Grenoble, France, writing became more important to me, and that was it.
To me, writing means many things: the pleasure (and challenge) of crafting a story, a space I can go to that is purely mine and is not determined by money, the cooperation of others, or the weather. In addition, I generally set my novels in other countries, allowing me the opportunity to spend an afternoon in the lakes and mountains of Switzerland while those around me are enduring yet another blustery, wet Scottish afternoon…
Author Links