A Death in the Night by Guy Fraser-Sampson – Book Review
A Death in the Night by Guy Fraser-Sampson – Book Review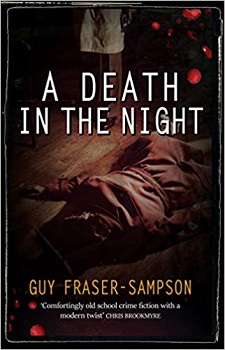 A Death in the Night
Hampstead Murders Book Four
Author – Guy Fraser-Sampson
Publisher – Urbane Publications
Pages – 304
Released – 16th November 2017
ISBN-13 – 978-1911583462
Format – ebook, paperback
Reviewer – Stacey
Rating – 3 Stars
I received a free copy of this book.
This post contains affiliate links.
When a woman identified as the wife of a prominent lawyer dies at an exclusive women's club, the team from Hampstead police station find themselves thrown into a baffling investigation with very little evidence to offer any guidance.
By coincidence, Metcalfe, Collins and Willis were all attending a vintage dinner dance at the club at the estimated time of death. Can they remember anything between them which might indicate a solution?
Set against a background of professors, barristers, and serial adultery, the fourth in the Hampstead Murders series continues the pattern set by its predecessors: strong, character-driven contemporary narrative written in the spirit of the Golden Age of detective writing.

The team from the Hamstead Police Station are back in the fourth book in the Hampstead Murders series. This time they are investigating the suspicious death of a woman whose body is found in a hotel room at an exclusive women's club.
The trouble is that the original doctor to the scene declared that the woman died of natural causes and her body was removed and the hotel room clean. Now it would seem that a second opinion means that the woman was in fact murdered but what are the team to do when all the evidence has been washed away?
This is the third book in the series that I personally have read (the first book 'Death in Profile' was reviewed by Clive). Unfortunately, I have to say that this one wasn't up there with the others that I reviewed, 'Miss Christie Regrets' and 'A Whiff of Cyanide'.
For me, this book really dragged in places. For example, there is nearly a whole chapter set in a police board room meeting, now if you have ever been to a board room meeting you know how boring they can be and how much they go on and on, the chapter felt exactly the same. It's a real shame judging by how much I loved the other two books, awarding them 4.5 and 5 stars respectively.
All the characters which I have come to adore were back and they were the light inside the story as the plot was partly about them and their personal and professional lives too. It was great to continue their stories and see what was new in their lives and careers.
A Death in the Night still had the air of being in the past about it like the others in the series. I so wanted to enjoy this book but after two failed attempts to read it, I eventually did but over a long period of time, nearly a month, and my enjoyment was forced in parts. It is so unusual for me not to like a murder mystery book. Here's hoping that the next book in the series is better.
Book Reviewer – Stacey
---
Purchase online from:
---
About the Author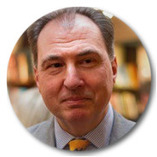 Guy Fraser-Sampson is an established writer best known for his series of 'Mapp and Lucia' novels which have been featured on BBC Radio 4 and optioned by BBC television.
Originally a corporate lawyer, he became an equity partner in a City of London law firm. He currently teaches at Cass Business School and acts as a board adviser to high growth companies.



---
Share your thoughts in the comment section below!
---
The above links are affiliate links. I receive a very small percentage from each item you purchase via these link, which is at no extra cost to you. If you are thinking about purchasing the book, please think about using one of the links. All money received goes back into the blog and helps to keep it running. Thank you.