Death in Profile by Guy Fraser-Sampson – Book Review
Death in Profile by Guy Fraser-Sampson – Book Review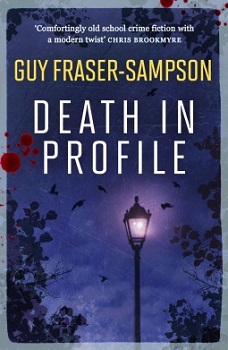 Death in Profile


Hampstead Murders Book One
Author – Guy Fraser-Sampson
Publisher – Urbane Publications
Pages – 320
Release Date – 18th March 2016
ISBN-13 – 978-1910692936
Format – ebook, paperback
Reviewer – Clive
I received a free copy of this book
Post Contains Affiliate Links

The genteel façade of London's Hampstead is shattered by a series of terrifying murders, and the ensuing police hunt is threatened by internal politics, and a burgeoning love triangle within the investigative team. Pressurised by senior officers desperate for a result a new initiative is clearly needed, but what?
Intellectual analysis and police procedure vie with the gut instinct of 'copper's nose', and help appears to offer itself from a very unlikely source a famous fictional detective. A psychological profile of the murderer allows the police to narrow down their search, but will Scotland Yard lose patience with the team before they can crack the case?

Guy Fraser-Sampson is an experienced writer and it shows in this police procedure crime novel. The story flows well and we are drawn along in their long running investigations to catch the vicious murderer. In most respects he follows the tried and trusted storylines that we would expect in modern police fiction including the ambitious fast tracked officer versus the trusted old fashioned copper, the office affair, the press leaks and pressures from on high to get a quick result. All as expected, all quite believable and all very well written.
In the team's desperation to solve the crime (or to bring something different to the story) the police resort to advice on fictional crime collected in what I thought was a very worrying fashion.
They follow the suggested theory and the story builds. The reader waits for the usual breakthrough where the police discover the identity of the killer and the reader recalls all the little clues that they missed on the way. I cannot divulge the story but I found the final two chapters very disappointing.
The publicity suggests that there are to be more books in this series. I do not doubt Guy Fraser-Sampson's ability to write more stories in an engaging way but the question is, can he come up with enough imaginative crime solving plots?
Whilst there is much to admire in the free-flowing writing style, given the odd section in the middle and the disappointing end, I cannot award Death in Profile any more than three stars.
Book Reviewed by Clive
Purchase Links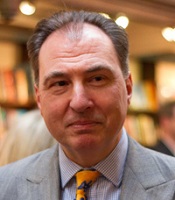 Guy Fraser-Sampson is an established writer best known for his series of 'Mapp and Lucia' novels which have been featured on BBC Radio 4 and optioned by BBC television.
Originally a corporate lawyer, he currently teaches at Cass Business School and acts as a board adviser to high growth companies.
Author Links