The Devil You Know by Terry Tyler – Book Review
The Devil You Know by Terry Tyler – Book Review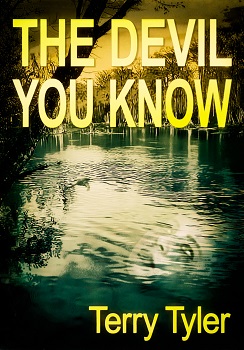 The Devil You Know
Author – Terry Tyler
Pages – 340
Release Date – 1st October 2016
Format – ebook, paperback
Reviewer – Stacey
I received a free copy of this book
Post Contains Affiliate Links

Every serial killer is someone's friend, spouse, lover or child….
Young women are being murdered in the Lincolnshire town of Lyndford, where five people fear someone close to them might be the monster the police are searching for.
One of them is right.
Juliet sees an expert's profile of the average serial killer and realises that her abusive husband, Paul, ticks all the boxes.
Maisie thinks her mum's new boyfriend seems too good to be true. Is she the only person who can see through Gary's friendly, sensitive façade?
Tamsin is besotted with her office crush, Jake. Then love turns to suspicion…
Steve is used to his childhood friend, Dan, being a loud mouthed Lothario with little respect for the truth. But is a new influence in his life leading him down a more sinister path?
Dorothy's beloved son, Orlando, is keeping a secret from her—a chilling discovery forces her to confront her worst fears.
THE DEVIL YOU KNOW is a character-driven psychological drama that will keep you guessing until the very end.

As harrowing as it is, every serial killer that has ever lived has to have been someone's friend, colleague or family member – or all three.
What if there was a serial killer on the loose near to where you live, and someone you know, whether that be a relative or a friend fits the description, and has been acting out of character lately. Would you suspect them, or would you think of the prospect of someone you know killing another person absurd?
For five friends, colleagues and family members of Lyndford, the reality that someone they know could be murdering innocent women is harrowing. Juliet suspect her husband, Dorothy her son, Steve his friend, Maisie her new stepfather, and Tamsin suspects her office colleague. Only one of them is right, but which one?
Terry Tyler has once again written a superb, engaging, fascinating thriller that had me hooked, and guessing who the killer was right to the end.
The book, although about a serial killer, isn't about a detective on the case, or the police. It is about ordinary people suspecting that they could know the killer and why.
The book is told from the five different view points, introducing us to the suspects through the eyes of the people who know them. You also get to meet some of the women who have been killed, through a series of flashbacks, leading up to their murders.
The characters and scenarios are all believable, and you could see why each person suspected that they knew the killer, and to be honest, with each person's story I found myself swapping and choosing who I thought the killer could be, as each sounded plausible.
The book had me rushing through it, as not knowing who the killer was, was killing me (pardon the pun). Terry keeps the tension high, as she keeps us in suspense of who the serial killer really is until the very end.
The Devil You Know is pure genius, and I loved every minute of it.
Book Reviewed by Stacey
Purchase Links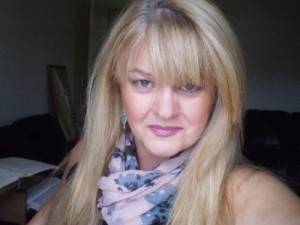 I have thirteen books on Amazon ~ Ten full length novels, two novellas and a short story collection. My latest publication is 'Best Seller', a novella about three writers…. well, they say 'write what you know'….!
I write most contemporary fiction, about the issues that concern so many today; divorce, infidelity, addiction, obsession with celebrity, dysfunctional families, body/image issues, meeting people via social networking sites. Three of my books (Kings and Queens, Last Child and The House of York) are modern day retellings of historical periods in the Tudor and Plantagenet eras.
Favourite writers: Deborah Swift, Carol Hedges, Douglas Kennedy, John Boyne, Gemma Lawrence, William Savage, Deborah Moggach, Mark Barry, Jon Krakauer, Phillipa Gregory, Robert Leigh, John Privelege, Dylan Morgan, Kate Atkinson, Norah Lofts, Dorothy Parker, Bill Bryson, PJ O'Rourke.
I love crime drama/thriller series like "24", "Breaking Bad", "Boardwalk Empire", "Game of Thrones" – the books as well as the TV series. I love watching films, and anything to do with history (reading, watching, or walking round places like Lindisfarne Priory going 'wow'), mountaineering or polar exploration. Netflix addict. Quite like zombies too 🙂
You can read more about Terry over on 'The Writing Life of: Terry Tyler'
Author Links
Terry Tyler Blog
Terry Tyler book review blog
@TerryTyler4
Goodreads