Dust of Wrathful Years by Klara Luczka-Hanzalová – Book Review
Dust of Wrathful Years by Klara Luczka-Hanzalová – Book Review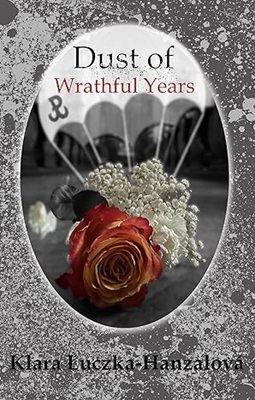 Dust of Wrathful Years
Author – Klara Luczka-Hanzalová
Release Date – 1st September 2023
Pages – 456
ISBN 13 – 979-8393788841
Format – ebook, paperback
Star Rating – 4
I received a free copy of this book.
This post contains affiliate links.

Synopsis
1939… Childhood is cut short by the outbreak of war. After a short-lived era of renaissance, Poland is once again being torn to pieces. The endless struggle for freedom returns.
Aniela, Jadzia and Kamil were simply adolescents growing up in a promising age of renewal. Part of a generation born with their homeland's independence, they were to discover Poland as a free and thriving country… Only to later discover death and destruction. In the face of terror imposed by the German invasion, they take up arms to fight. The young scouts become bold soldiers, determined to defend righteousness against the all-encompassing and merciless evil.
Dust of Wrathful Years is the first part of a trilogy following the trials and tribulations of the Polish resistance during WWII. Time to (re)discover this era through the unique perspective of youth in the scouting movement. After their lives are shattered, they must not only defend their country but also rebuild the ruins of their hearts.
In the UK we are very familiar with stories about the French Resistance during their German occupation in World War 2 but my knowledge of the Polish Resistance was restricted to a little about the Ghettos, the Holocaust and the tragedy of the 1944 Warsaw Uprising. It is therefore good to see that a young Polish born writer, Klara Luczka-Hanzalova, has researched and written about their activities through this new novel, Dust of Wrathful Years.
Poland's history as a country and people has been difficult. Surrounded by a succession of stronger neighbours, the area that we now know as Poland was for centuries divided and ruled by Prussia, Austria and Russia. Independence was granted in 1918 with the support of the League of Nations and that independence was not going to be surrendered lightly. Unfortunately for the Poles, in the build-up to the war, the Molotov–Ribbentrop Pact of Non-aggression between Nazi Germany and Russia split their land again with invasions from the West and East in September 1939.
Klara Luczka-Hanzalova tells her fictional tale with passion through a group of young friends who use their former scout network to build a resistance cell. She successfully weaves into the plot her knowledge of England and Scotland as well as her love of Polish classical poetry. At the back of the book Klara states that much of her inspiration for the book came from Krzysztof Kamil Baczyński, a young polish poet who was active in the resistance until he was shot dead at his post during the 1944 uprising.
I feel that Klara has aimed her text at the youth and young adult sector but that did not spoil my enjoyment of the action. She has included a measure of young romance alongside the danger of their daily lives. At times I found the text heavy. The writing style is formal with some unusual use of English words and phrases. I've read that some early drafts were written in her youth so possibly they have been translated from Polish.
Dust of Wrathful Years is billed as part one of a trilogy and without spoiling the plot, I can say that the ending definitely sets up the next stages of the story. I have awarded four stars.
---
Purchase Online:
Klara Luczka-Hanzalová

Klara Łuczka-Hanzalová is a writer of historical fiction and psychology graduate, currently based in Glasgow. Born to Polish parents, she grew up moving between France, Poland, and the U.S. Across these experiences, she discovered that her heart would always be most attached to the city of Warsaw, where she spent 10 years immersed in its breathtaking history.
Author Links:
---
The above links are affiliate links. I receive a very small percentage from each item you purchase via these links, which is at no extra cost to you. If you are thinking about purchasing the book, please think about using one of the links. All money received goes back into the blog and helps to keep it running. Thank you.