Favourite Folklore Finds by Georgina Jeffery – Guest Post
Favourite Folklore Finds
Today on the blog we welcome author Georgina Jeffery, with her guest post 'Favourite Folklore Finds'. Have a read of her fab guest post below and find out about her new book 'The Jack Hansard Series: Season One', which is released on 27th September 2020. This post contains affiliate links.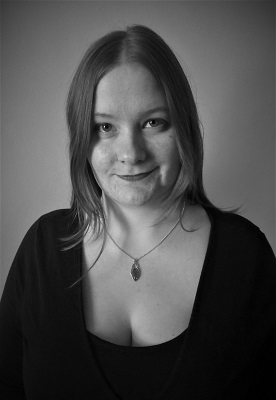 Georgina Jeffery lives in Shropshire with her husband and daughter. She writes in frenetic sprints during her daughter's naptimes, or very late into the night. Her fiction often blends elements of fantasy, humour, and horror, and tends to reflect her penchant for mythology and folklore.
Her work can also be found in the urban fantasy anthology The San Cicaro Experience from Thunderbird Studios, which features her short story 'The Hub'.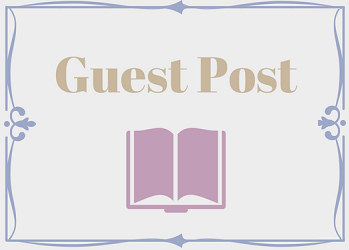 Favourite Folklore Finds
I didn't start out with a passion for British folklore when I began writing The Jack Hansard Series – an episodic urban fantasy following the misadventures of an occult merchant. But as I uncovered the world my protagonist survived in, by necessity I found myself stumbling upon, and then falling in love with, a great number of British folkloric creatures which I'd never heard of before.
As Jack's travels took the story all over the country, we ran into beasties that had crossed the border out of Wales, Scotland, and regions of England where even the dialect is so distinct that it might as well be a foreign country (looking at you, Cornwall).
I now find a lot of joy in learning about these localised pieces of myth and legend, and many of them have dug deep roots into my heart. I'd like to share a few of them with you here – hopefully one or more will be new to you!
***
Coblyn
A coblyn is a creature that lives in the mines of Wales. Standing two to three feet tall, they look a little bit like a goblin with pointed ears and crooked nose, and might often be seen wearing the same sort of clothes as their human counterparts in the mine – such as a grubby shirt and waistcoat. The plural is 'coblynau'.
They're generally considered to be a helpful sort, happy to warn miners of potential danger in return for tidbits of food left out overnight. But if you're rude to a coblyn you're likely to be hounded by some mischief, such as tools going missing and strange sounds in the dark.
Coblynau are undeniably my favourite folklore creature (I even named my publishing imprint, Coblyn Press, after them).
***
Knocker
Knockers are cousins of the coblynau, living in Cornwall in South-West England. Knockers are named for the knocking sounds they make on the walls of a mine tunnel just before an imminent collapse. Sensible miners know that the knocking sounds are a warning, and make a hasty retreat.
Americans may have also heard of 'Tommyknockers', a sort of cultural translation of this idea from Welsh and Cornish miners who migrated to the states in the nineteenth century.
***
Shellycoat
This one is a Scottish goblin who wears a coat covered in ringing bells – or clacking shells. Definitely a mischief-maker, the shellycoat delights in leading travellers astray by shouting for help far off the path. He's ultimately harmless though: he'll jump out to laugh at you for falling for his trick and then be on his way.
I enjoyed re-interpreting the shellycoat as one who had been forced to replace his shells with rubbish dredged from the river. His coat became a mishmash of rustling crisp packets and plastic wrappers instead.
***
Kelpie
Another Scottish beastie, but not nearly as kind as the other creatures we've covered so far. Kelpies are mean and dangerous, and are known for luring people into bodies of water to drown. They'll often appear by the side of a lake or river in the shape of a friendly-looking horse – but as soon as you try to stroke it, you'll be dragged under the water.
Don't get fooled by its human shape either. Beautiful naked women reclining on the rocks are rarely to be trusted.
***
So these are my favourite folklore finds so far. Do you have any to share?
---
Join the Launch Party
The Jack Hansard Series: Season One launches on Sunday 27th September – and I'm hosting a 12 hour virtual launch party to celebrate! There will games, sneak peaks, author Q&A, and a competition to win free copies of the ebook. You can join the event here: https://fb.me/e/442T4Yht2
---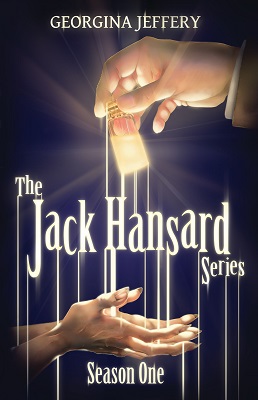 The Jack Hansard Series: Season One
Author – Georgina Jeffery
Publisher – Coblyn Press
Pages – 318
Release Date – 27th September 2020
ISBN 13 – 978-1838149802
Format – ebook, paperback

Jack Hansard is the man who can sell you anything. Luck in a bottle, fame in a box, dreams on a leash: anything is possible when you're a trader on the occult Black Market.
Jack is used to a life of handling dangerous goods, dodging disgruntled customers, and sometimes running away very fast. But when Ang – two-and-a-half feet of furious Welsh coblyn – buys his help to find her missing kin, Jack suddenly finds the goods are riskier, the customers more treacherous, and escape is anything but guaranteed.
The Jack Hansard Series is an episodic contemporary fantasy with a wide streak of humour and just a dash of horror. Season One contains the first fifteen episodes in the series.
Purchase online from:
---
Author Links





---
Share your thoughts on 'Favourite Folklore Finds' in the comment section below!
---
The above links are affiliate links. I receive a very small percentage from each item you purchase via these link, which is at no extra cost to you. If you are thinking about purchasing the book, please think about using one of the links. All money received goes back into the blog and helps to keep it running. Thank you.
Like us on Facebook – Tweet us on Twitter – Pin us on Pinterest