Fidelity by Marco Missiroli – Book Review
Fidelity by Marco Missiroli – Book Review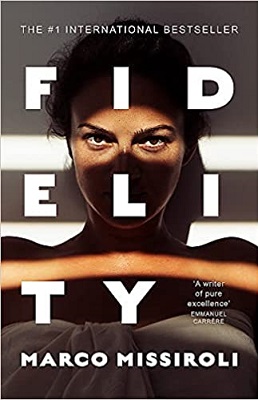 Fidelity
Author – Marco Missiroli
Translator – Alex Valente
Publisher – W&N
Pages – 256
Released – 15th April 2021
ISBN-13 – 978-1474613354
Format – ebook, paperback, hardcover, audio
Rating – 3 Stars
I received a free copy of this book.
This post contains affiliate links.


Synopsis
Carlo, a part-time professor of creative writing, and Margherita, an architect-turned-real estate-agent: a happily married couple in their mid-thirties, perfectly attuned to each other's restlessness. They are in love, but they also harbour desires that stray beyond the confines of their bedroom: Carlo longs for the quiet beauty of one of his students, Sofia; Margherita fantasises about the strong hands of her physiotherapist, Andrea.
But it is love, with its unassuming power, which ultimately pulls them from the brink, aided by Margherita's mother Anna, the couple's anchor and lighthouse – a wise, proud seamstress hiding her own disappointments.
But after eight years of repressed desires and the birth of a son, when the past resurfaces in the form of books sent anonymously, will love be enough to save them?
Fidelity is set in Milan, Italy, and translated from Italian. Supposedly happily-married couple in their thirties, Carlo who is a professor of creative writing, and his wife Margherita, an estate agent are having a few doubts about their relationship. Carlo is pinning for one of his students and Margherita is lustful for her physio and hopes for wandering hands.
When Carlo is caught in the bathroom with one of his students he has to make his excuses quickly. Whilst the school might believe him, his wife isn't so sure and questions who her husband really is. Though when she is seen by a new physio for a hip/leg issue his hands get awfully close to her private parts and she starts to wonder whether that is what she would like.
The book moves at a fast pace whilst strangely not going anywhere. Not much happens and the scenes feel flat. This is the story of two people, both who come across as much older than they are, I would have guessed at late fifties by their actions and manners, trying to understand themselves and each other. There is also Margherita's mother Anna to add to the mix who gets involved in their relationship.
I don't know what I was expecting but when you read a book from cover to cover and then wonder what you have just read it isn't a good feeling. I often wonder with translated books whether the story was initially this way or it became lost in the translation? It is a book that tries to scrap the surface of what infidelity is and takes a psychological look at a couple who are in love and yet yearn for others, if you don't touch but still have desires for others, is this fidelity still?
What I did love about the book was the setting. Milan is so beautiful and rich in detail that it made you feel like you were there. I can't wait to visit one day.
Purchase Online From:
---
What did you think of 'Fidelity'? Share your thoughts in the comment section below!
---
The above links are affiliate links. I receive a very small percentage from each item you purchase via these links, which is at no extra cost to you. If you are thinking about purchasing the book, please think about using one of the links. All money received goes back into the blog and helps to keep it running. Thank you.
Like us on Facebook – Tweet us on Twitter – Pin us on Pinterest – Join us on Instagram