Second Chance Summer by Jill Shalvis – Book Review
Second Chance Summer by Jill Shalvis – Book Review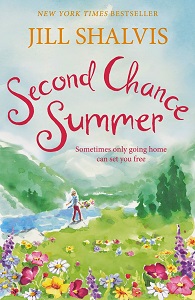 Second Chance Summer
Cedar Ridge Book One
Author – Jill Shalvis
Publisher – Headline Eternal
Pages – 368
Release Date – 30th July 2015
Format – ebook, paperback
Reviewer – Candice
I received a free copy of this book
Post Contains Affiliate Links

What do you do when you run into the man who broke your heart?
Lily's been back in Cedar Ridge for less than ten minutes when she bumps into Aidan, the former love of her life. So much for sneaking back into town unnoticed. And thanks to frizzy hair and armfuls of junk food, she's turning his head for all the wrong reasons.
No one knows why Lily is home after ten years, and she's determined to stay no longer than the summer. But Cedar Ridge and Aidan have other ideas. As they set about persuading Lily to give them a second chance, she finds herself falling under the spell of the Colorado mountains … and the one man she could never forget.

Aidan Kincaid and Lily Danville are two souls destined for one another. Lily has been away from Cedar Ridge for a long time, but within minutes of being back she runs into her ex Aiden.
I believe that true love always finds a way of entwining those lost souls that are meant to be together, and for these two it looks like fate does intervene in bringing them back together.
From the very beginning of this book you are transported into their lives, and the intriguing Cedar Ridge. Cedar Ridge is a place where tragedy often strikes, and where pain, fear and loss occurred for Lily. This loss led to her leaving the town and everything she ever loved behind, including her one true love Aidan Kincaid, a sexy firefighter who all the girls want.
As you get to know more about him and his life, you learn that there is much more to discover. Such as his fierce love for his family and hatred for his father, (with good reason) and the over-protectiveness of his mother, (who honestly is more than capable of looking after herself), but most of all you learn why he has closed off his heart.
When Lily returns after 10 years of being away from the place which broke her heart, you learn about her life after Cedar Ridge and why she has suddenly chosen to return, but most of all you learn about why she pushed the only man she ever really felt a true connection with away.
Will Aidan and Lily ever rekindled what was lost so long ago, well you'll just have to read the book to find out for yourself. What I will say is when you read this book you will be transported to Cedar Ridge, feel what they feel, the heat, fire, intensity, and the sex (well, let's say it's definitely a lip biting moment), incredibly hot enough for you to allow your own imagination to feel the passion and lust between them.
I thoroughly enjoyed Second Chance Summer and cannot wait for the next instalment, to see where life takes Aidan and Lily to next.
Book Reviewed by Candice
Purchase Links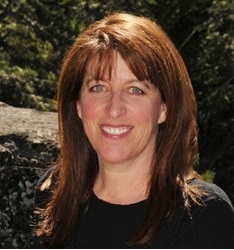 New York Times and USA Today bestselling author Jill Shalvis lives in a small town in the Sierras full of quirky characters. Any resemblance to the quirky characters in her books is, um, mostly coincidental.
Look for Jill's sexy contemporary and award-winning books wherever romances are sold and click on the blog button above for a complete book list and daily blog detailing her city-girl-living-in-the-mountains adventures.
Author Links