Finding Audrey by Sophie Kinsella – Book Review
Finding Audrey by Sophie Kinsella – Book Review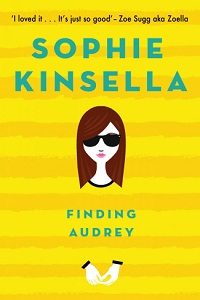 Finding Audrey
Author – Sophie Kinsella
Publisher – Doubleday Childrens
Pages – 304
Release Date – 4th June 2015
Format – ebook, paperback, hardcover, audio
Reviewer – Stacey
Rating –
I received a free copy of this book
Contains Affiliate Links

Audrey can't leave the house. she can't even take off her dark glasses inside the house.
Then her brother's friend Linus stumbles into her life. With his friendly, orange-slice smile and his funny notes, he starts to entice Audrey out again – well, Starbucks is a start. And with Linus at her side, Audrey feels like she can do the things she'd thought were too scary. Suddenly, finding her way back to the real world seems achievable.
Be prepared to laugh, dream and hope with Audrey as she learns that even when you feel like you have lost yourself, love can still find you . . .

'Finding Audrey' is about a young teenage girl who has been through a traumatic experience, relating to an incident at school, which saw her in hospital for weeks, and the culprits expelled.
Audrey Turner has been finding life difficult since the event. She reacts badly to situations involving people, even though she doesn't want to. She often finds herself curled up in a ball, or ripping her t-shirt to threads when her 'Lizard Brain' takes over.
In one of her therapy sessions with Dr. Sarah, she is asked to buy a video camera and start filming everyday life, and then progress on to interviewing people to try and have some contact with others.
Throughout the book we get to see what Audrey has been filming, alongside the story.
The book is a very clever thought out idea, to get across the message about depression and anxiety disorders to the younger generation and help them understand not only what mental illnesses are like, but also to help those that may be going through the same situation, and to make them understand that they are not alone.
Although the book is based around Audrey and her illness, it is told in a comical, light-hearted way, whilst still managing to get the message clearly across.
There are plenty of hilarious and bizarre situations, mainly between Frank, Audrey's older brother, and their mother. Frank is mouthy, sulky and very witty. He also clearly loves his sister and is very protective of her. He has a tumultuous relationship with his mother and they clash over nearly everything.
Audrey is a very bright young girl who through no fault of her own, happens to be going through a very tough time. She comes across as a shy, reserved character at the start, who feels that life is hard going. We are with her through the tough moments and get to witness her fight to have a normal teenage life again. Throughout the book we see Audrey change, slowly, nearly back to the girl she used to be.
With the help of Linus, Franks friend, Audrey is learning one small step at a time to have contact with other people and go through her first young love.
Linus is a wonderful young man, who clearly thinks a lot about Audrey and will do anything to help her get better, even if that means that they communicate through a series of notes, rather than face to face.
Throughout the book you find yourself hoping that Audrey can in fact 'find' herself.
'Finding Audrey' is a fascinating book for those of all ages, even if it is a YA book. Youngsters will be able to relate to the teenagers, whilst I could relate to what her parents were going through.
My only issue with the book is that I was hoping to find out what had happened to Audrey to cause her so much trauma, but we are never fully told details.
Written in an easy, comical style, young adults will love this book. Well done Sophie Kinsella on your first YA Book.
Book reviewed by Stacey
Purchase Links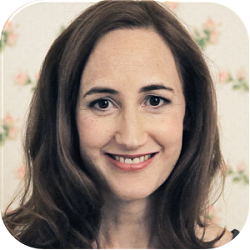 Sophie Kinsella is a writer and former financial journalist. She is the number one bestselling author of Can You Keep a Secret?, The Undomestic Goddesss, Remember Me? and the hugely popular Shopaholic novels.
She lives in London with her husband and family. She is also the author of several bestselling novels under the name of Madeleine Wickham, all published by Black Swan.
Author Links