First Born by Will Dean – Book Review
First Born by Will Dean – Book Review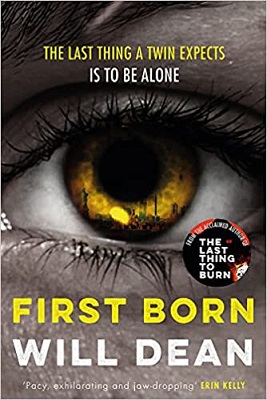 First Born
Author – Will Dean
Publisher – Hodder & Stoughton
Release Date – 14th April 2022
Pages – 384
ISBN 13 – 978-1529307146
Format – ebook, paperback, hardcover, audio
Star Rating – 4
I received a free copy of this book.
This post contains affiliate links.

Synopsis
Molly lives a quiet, contained life in London. Naturally risk averse, she gains comfort from security and structure. Every day the same.
Her identical twin Katie is her exact opposite: gregarious and spontaneous. They used to be inseparable, until Katie moved to New York a year ago. Molly still speaks to her daily without fail.
But when Molly learns that Katie has died suddenly in New York, she is thrown into unfamiliar territory. Katie is part of her DNA. As terrifying as it is, she must go there and find out what happened. As she tracks her twin's last movements, cracks begin to emerge. Nothing is what it seems. And a web of deceit is closing around her.
First Born is a gripping and exciting new thriller from author Will Dean. I loved Will's previous book, The Last Thing to Burn, and so I couldn't wait to dive into this one.
The story takes us from London to New York where Katie, one of a set of twins has been murdered. Her parents were already in town visiting her and her twin Molly joins them as they grieve for Katie and try to work out who killed her.
Within a few pages I came up with this idea as to what happened but couldn't justify why that would be the case so I put it to one side and followed the clues to work out who Katie's killer was. So, I was really surprised when I realised my initial thought turned out to be correct – I blame the amount of thrillers I read!!
The book starts of slowly and it took quite a while for the pace to pick up or for much to happen. Then once you are into the second half of the book the twists start appearing, including one major one that brings everything your have read together, although it never felt like a true motivation for the killing is explained. Plus, Molly seems to have turned from quiet girl into a crime-fighting sleuth.
This is definitely a book of two halves. First half slow and intriguing, second half, gripping, twisty, and strange. A decent read which I read within a matter of days and was hooked to the plot.
---
Purchase Online:
Will Dean

Will Dean grew up in the East Midlands and had lived in nine different villages before the age of eighteen. After studying Law at the LSE and working in London, he settled in rural Sweden where he built a house in a boggy clearing at the centre of a vast elk forest, and it's from this base that he compulsively reads and writes.
His debut novel, Dark Pines, was selected for Zoe Ball's Book Club, shortlisted for the Guardian Not the Booker prize and named a Daily Telegraph Book of the Year. Red Snow was published in January 2019 and won Best Independent Voice at the Amazon Publishing Readers' Awards, 2019. Black River was shortlisted for the Theakstons Old Peculier Award in 2021. The Last Thing to Burn was released to widespread acclaim in January 2021.
Author Links:
---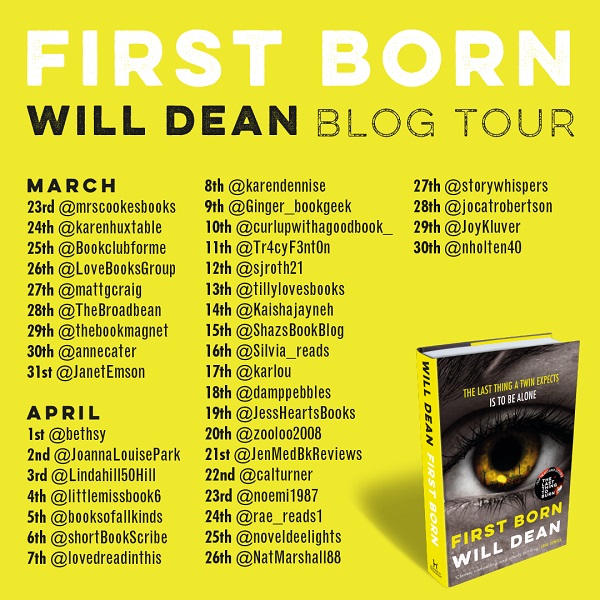 ---
The above links are affiliate links. I receive a very small percentage from each item you purchase via these links, which is at no extra cost to you. If you are thinking about purchasing the book, please think about using one of the links. All money received goes back into the blog and helps to keep it running. Thank you.