Get it Published! by Lisa Brunette – Guest Post
Get it Published! by Lisa Brunette – Guest Post
Today on the blog we welcome author Lisa Brunette, with her guest post 'Get it Published' and find out about her new book, Framed and Burning, which was released on 27th November 2015. Post contains affiliate links.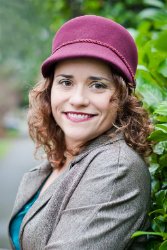 Lisa Brunette is author of the Dreamslippers mystery series, winner of an indieBRAG medallion and praised by Kirkus Reviews, MidwestBook Review, and others.
Brunette is a career writer with a long list of newspaper and magazine bylines and story design credits in hundreds of best selling video games.
She holds an MFA from University of Miami, where she was a Michener Fellow. Her short stories and poetry have appeared in magazines and won her numerous awards.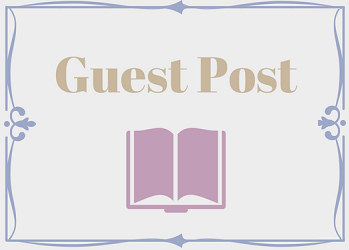 Get it Published!
Check out Kindle Scout and VOTE for "Framed and Burning" by Lisa Brunette to get it Published!
What is Kindle Scout?
It is a reader-powered publishing for new, never-before-published books. Readers get to help decide if a book gets published by Kindle Press.
How can you help the author get their book(s) published?
By voting for the book(s) you would like to see published. You can nominate up to 3 books at a time. Each book has 30 days for votes.
What do the readers get for voting?
As a Thank You from Kindle Scout and the authors you support, you will receive an early free copy of all the books you nominated, that are published.
Voting has now closed
---
Excerpt
For the past year, and especially the past six months, Cat had consistently wished Granny Grace would leave her alone about Lee. Ever since he died, her grandmother had been trying to make sure Cat "healed properly," which meant constant invitations to grief workshops and healing meditation events.
Once Cat found a brochure on her bed for a four-day course on "healing with color therapy," which would begin with a questionnaire meant to identify her "one true color" and end with an exercise that promised to "integrate her color's vibrational harmony with the universal rainbow."
The old Cat would have confronted her grandmother with such a ridiculous brochure, and the two of them would probably have kidded about it, but the new Cat tossed it in the trash without a word. She didn't need poking and prodding around the wall of sadness lodged in her chest. What she needed was work and time, and to get clear on her new life as a committed single person. For Cat had no intention of ever getting entangled again.
As a dreamslipper, how could she? The people around her would only get hurt. Even friendships were off limits; her friendship with Wendy, a friendship made possible by Cat's undercover work in the Plantation Church, had ended in pain and betrayal. No, it was her duty to focus on her purpose—her work—and leave relationships to normal people.
She kept this to herself, though. Everyone had so many expectations of her grief, as if she were supposed to follow a script. Even her Granny Grace was guilty, with the pressure to make sure Cat was taking steps to heal correctly.
Being in Miami had helped lift the persistent heaviness off her chest, even if she hadn't shown it. Cat figured this was partly due to an infusion of vitamin D from the sunshine.
In drab Seattle, people tended to paint their houses equally drab colors. But in Miami, which was already a riot of tropical flowers and ostentatious birds, people drenched their homes in the same colors: tangerine, aqua, pink. It made her wish her grandmother lived here, near Great-Uncle Mick instead of in the Northwest. Why did the two siblings live on extreme opposite ends of the country, anyway?
The fire in his studio had pulled her out of a fog, though, that was for sure. Though she'd just met Donnie, she'd liked him right off. He was intrigued by her name, and when she said it was short for "Cathedral," he launched into a rambling account of the cathedrals he'd visited in Europe.
"By far, the most amazing cathedral in the entire world is the Sagrada Familia," he'd pronounced. He retrieved his phone, and in a few seconds, he had a slideshow of images. "Look, here we are creating monuments to God, and Gaudí instead found God down here on Earth, in nature. The columns are like trees!"
That was the first thing she'd thought of in the hotel room when Sergeant Alvarez said Donnie was dead. He was so gleeful about that church in Barcelona. He made her promise to visit it sometime, saying, "Cross my heart and hope to die."
She wished he hadn't made her say that. It was such a silly, girlish thing, and now…
---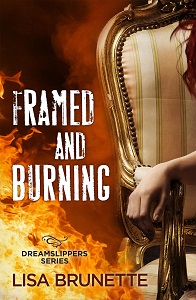 Framed and Burning
Dreamslippers Book Two
Author – Lisa Brunette
Publisher – Sky Harbor LLC
Pages – 390
Release Date – 27th November 2015
Format – ebook, paperback, audio

A gift with limitations…and consequences.
A couple of PIs with the ability to "slip" into another person's dreams find themselves defending one of their own. Someone sets fire to Mick Travers' studio, killing his assistant, and Mick won't give an alibi.
Eccentric Granny Grace and her level-headed granddaughter Cat hope to prove his innocence and hunt down the real killer.
Will they discover that a jealous rival was out to destroy Mick's art—and reputation? Or is something even darker behind the arson and murder?