A Hero of Our Time by Mikhail Lermontov – Book Review
A Hero of Our Time by Mikhail Lermontov – Book Review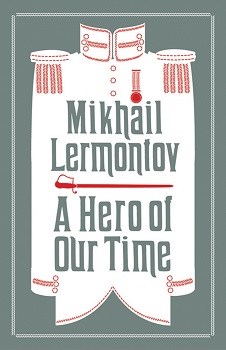 A Hero of Our Time
Author – Mikhail Lermontov
Publisher – Alma Classics
Pages – 236
Release Date – 20th October 2016
ISBN-13 – 978-1847495761
Format – ebook, paperback
Reviewer – Clive
I received a free copy of this book
Post Contains Affiliate Links

On his travels through the wild mountainous terrain of the Caucasus, the narrator of A Hero of Our Time chances upon the veteran soldier and storyteller Maxim Maximych, who relates to him the dubious exploits of his former comrade Pechorin.
Engaging in various acts of duelling, contraband, abduction and seduction, Pechorin, an archetypal Byronic anti-hero, combines cynicism and arrogance with melancholy and sensitivity.
Causing an uproar in Russia when it was first published in 1840, Lermontov's brilliant, seminal study of contemporary society and the nihilistic aspect of Romanticism – accompanied here by the unfinished novel Princess Ligovskaya – remains compelling to this day.

Lermontov was a Russian army officer, an artist and a writer, principally of poetry but also some prose including this work. A Hero of Our Time was eventually published as a novel although it is five short stories linked by the central character Pechorin and told by two different narrators. Two of the stories were previously published as stand-alone works.
The book starts with an introduction by Neil Cornwell which I found very useful to explain the makeup of the book and the nature of Russian popular fiction at the time. There is also an Author's Preface which Lermontov added to the second edition apparently in response to criticisms of the book when it was first published.
I do not speak or read Russian so I cannot vouch for the accuracy of the translation but the text reads easily. The story is set in the Caucasus Mountains and is full of detail about the terrain, the local people and the lives of the Russian nobility who travelled to the spas in that area. Lermontov tends to mock those society travellers although I could not help thinking that they would also be a large part of his intended audience.
He has peppered both books with quotes from previous European literature including Shakespeare, Balzac, Goethe, Byron and his compatriot Pushkin which would have resonated with his audience and given credibility to his own status as an educated man.
This claims to be the first volume in English to contain both A Hero of Our Time and Princess Ligovskaya which is an unfinished novel written earlier. Both books feature Pechorin and both feature a Princess Ligovskaya but not the same lady which is a little confusing.
I found this abandoned A Hero of Our Time novel a bit of a tease as the setting and the characters were promising but of course we never reach the conclusion of the story. Although I enjoyed the historical viewpoint, A Hero of Our Time will probably not appeal to all contemporary readers. I have therefore awarded A Hero of Our Time three stars.
Book Reviewed by Clive
Purchase Links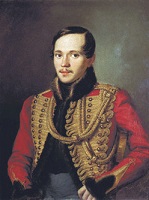 A Russian Romantic writer, poet and painter, sometimes called "the poet of the Caucasus", was the most important Russian poet after Alexander Pushkin's death. His influence on later Russian literature is still felt in modern times, not only through his poetry, but also by his prose.
Lermontov died in a duel like his great predecessor poet, Aleksandr Pushkin. Even more so tragically strange (if not to say fatalistic) that both poets described in their major works fatal duel outcomes, in which the main characters (Onegin and Pechorin) were coming out victorious.
Author Links
---