The House of the Soul by Annie Dawson – Book Review
The House of the Soul by Annie Dawson – Book Review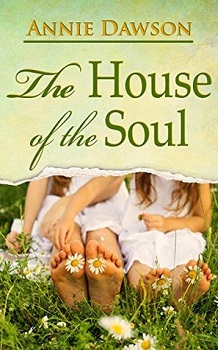 The House of the Soul
Author – Annie Dawson
Publisher – CreateSpace
Pages – 328
Release Date – 5th August 2016
ISBN-13 – 978-1533314147
Format – ebook, paperback
Reviewer – Nalini
I received a free copy of this book
Contains Affiliate Links

Homemaker Ella Casey is circling the middle-age drain. Her once adventurous life is now measured in loads of laundry, her grand dreams of changing the world diluted with each rinse cycle. When she flies to the enchanting California estate of her best friend Teri for a Peace Corps reunion, the accomplishments of her peers threaten to soak up the last drops of Ella's floundering self-esteem.
Teri Flores is everything Ella is not: glamorous, wealthy, and fearless. Her sprawling mansion, La Casa Del Alma, serves as both artists' retreat and modern day salon to Teri's eclectic entourage. Teri entertains her guests with lavish meals, outrageous activities, and impassioned debates, but the weekend sours when old grievances mix with new ambitions.
As past and present collide, Ella struggles to redefine herself, but will her growing need to validate her life end up destroying it?

The House of the Soul is a journey through Ella's past in the Peace Corps in Ghana. Ella, already married once for four years, has a new man in her life: her soul mate she calls Captain Nemo.
It takes a few pages to find out that the reunion is in LA. The estate is an artist's retreat. Ella, a bit intimidated by all the creativity, can't help feeling jealous and left out. Although the retreat is inclusive, Ella remains on the fringes.
The House of the Soul jumps from the past of the Peace Corps days to the present at the reunion. As the hours go by, old animosities and rivalries creep back up. The pace picks up and the book gets more interesting.
Life in Ghana is depicted vividly. Ella deals with the politics and her heartfelt wish to do good in the best way she can. She learns to watch and do nothing in the face of tragedy. She deals with her own past and the loss of her twin, Elizabeth. Her friendship with Teri deepens. To Ella, it seems as if they were meant to be sisters. There's an interesting episode of wanting to make soap. However, this is not further developed.
Nemo becomes David. I don't understand the need to keep the identity of Nemo hidden. The revelation does not make much sense, causing the bubble of intrigue to burst before my eyes. It is never revealed why he is Captain Nemo. Another odd twist is a newspaper article on Ben Carlyle's relationship with Ethan Price, one of the Peace Corps members from Ella's group in Ghana. Sachi is memorable. The petty intrigues add a touch of realism to the playful horsing around going on during the reunion where friendships are made and broken, reflecting the ebb and flow of life.
The House of the Soul Reviewed by Nalini
Purchase Links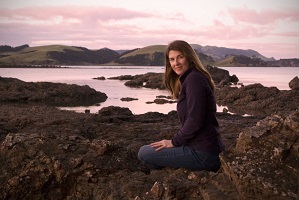 Annie Dawson grew up bouncing around the United States. She began writing while studying at the University of Hawaii. After graduation, she worked in television news before joining a leading advertising agency in Honolulu.There she produced a wide variety of documentaries, industrials, and television commercials.
At the age of 30, Dawson left the corporate world and travelled to Ghana as a Peace Corps volunteer. Soon after her return from West Africa she married her soulmate and moved with him to New Zealand. Together they are raising two beautiful boys and a variety of two, three and four-legged pets.
Author Links