The Girl in the Painting by Rachael Richey – Book Review
The Girl in the Painting by Rachael Richey – Book Review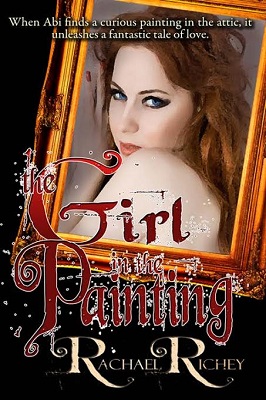 The Girl in the Painting
The NightHawk Series Book Four
Author – Rachael Richey
Publisher – The Wild Rose Press, Inc
Pages – 286
Release Date – 29th July 2016
Format – ebook, paperback
Reviewer – Stacey
I received a free copy of this book
Post Contains Affiliate Links

While her husband Gideon is recording a new album with his band NightHawk, Abi Hawk is busy getting her own career as a portrait painter back on track.
Following the death of her father, which coincides with the opening night of her first exhibition in London, Abi and her daughter come across an old painting in his attic that sets them on a journey of discovery to Paris. They uncover an astonishing and unexpected love story, one that has repercussions to the present day.
Meanwhile Gideon, in America to promote the new album, ignores Abi's warnings and manages to put himself in a vulnerable situation that threatens to rock the stability of their marriage. Separated from Abi by nearly five thousand miles, and unable to speak to her, will he be able to resolve the situation before any real damage is done?

'The Girl in the Painting' is the fourth book in the Nighthawk series, a series that I have had the pleasure of reading over the last few months.
In the fourth book, Abi, a talented painter, decides to pick up her paint brushes again, leading to her having an art exhibition in London. On the same night her father suddenly passes away, and it is left to her and daughter Natasha to sort out his possessions. Whilst clearing the attic, they come across a number of paintings, but they are most intrigued by one of a young naked lady with red hair, who looks just like Abi, painted by the famous artist Andrew Devereaux.
The mystery of this woman intrigues the pair of them, and they set out on a mission to discover who she is, and why the painting was in the attic of Abi's parents' home. The search takes them to Paris to meet a woman who can help them find the answers, but the pair are in for a big shock.
Whilst Abi and Natasha are searching for answers, Gideon is busy promoting his new album in America, but when he makes a judgement call, against Abi's advice, he finds himself, once more, in deep water and all over the papers. With the distance between him and Abi, can he make his wife believe that the truth is nothing like what has been printed?
Rachael Richey's books have gone from strength to strength, since her debut book, 'Storm Rising' was released in February 2015.
Abi and Gideon have matured throughout the series, and it's nice to watch the two of them grow into find young adults, alongside their children Natasha and Ollie.
Ollie being only three doesn't have much of a part in the book, but Natasha really does make the books more intriguing, with her bold, no nonsense, loud self – a typical teenager.
From the moment the painting was discovered, I myself was curious to find out who the girl was, and I wasn't disappointed. The book had chapters dedicated to the model, and how she came to be painted naked, back in 1928. The 1920's certainly seemed interesting, and Paris, although still the city of romance, was so much more sophisticated and artistic than it seems today. Ms Richey also introduces us to some very famous people, from that era.
Whilst the other books in the series have been more about Gideon and his career, this book was Abi's book. She stepped out from her husband's shadow and showed us what wonderful woman, mother and artist she is. I loved getting to know more about her, and especially about her ancestry.
Rachael Richey has a wonderful, refreshing writing style. She has a way of intriguing, and hooking her readers, and keeping us there until the very last page. Her vivid descriptions have you wandering the streets of Paris in a dreamy state, and wishing you were there.
This is one series not to be missed. Whether this is the last book in the series, I don't know, the story doesn't end on a 'finale', so if Ms Richey does decide to write more, I for one will be making sure that I'm first in line to read it.
Book Reviewed by Stacey
Purchase Links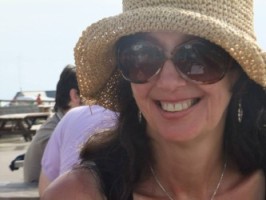 I was brought up in Hampshire, then lived on the Isle of Mull for fourteen years, during which time I met and married my husband David, and had two children.
In late 2000 the family moved to Cornwall where we have lived ever since.
I began writing stories at the age of seven, and have been obsessed with writing ever since.
My debut novel, Storm Rising, is the first in the NightHawk Series, closely followed by Rhythm of Deceit, Cobwebs in the Dark and The Girl in the Painting.
I have signed a publishing contract with the Wild Rose Press for the whole series and Storm Rising, Rhythm of Deceit and Cobwebs in the Dark, are now all available in both e-book and paperback format. The Girl in the Painting is on its way!
You can find out more about Rachael by reading – 'The Writing Life of: Rachael Richey'.
Author Links
www.rachaelricheybooks.weebly.com
@rachaelrbooks
Facebook
Instagram
Goodreads