The Girl on the Train by Paula Hawkins – Book Review
The Girl on the Train by Paula Hawkins – Book Review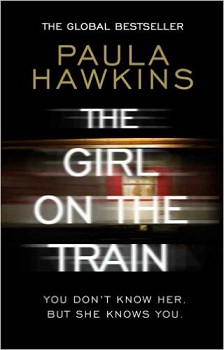 The Girl on the Train
Author – Paula Hawkins
Publisher – Black Swan
Pages – 416
Release Date – 5th May 2016
ISBN-13 – 978-0552779777
Format – ebook, paperback, hardcover, audio
Reviewer – Jodie K
Post Contains Affiliate Links

Rachel catches the same commuter train every morning. She knows it will wait at the same signal each time, overlooking a row of back gardens. She's even started to feel like she knows the people who live in one of the houses. 'Jess and Jason', she calls them. Their life – as she sees it – is perfect. If only Rachel could be that happy.
And then she sees something shocking. It's only a minute until the train moves on, but it's enough.
Now everything's changed. Now Rachel has a chance to become a part of the lives she's only watched from afar.
Now they'll see; she's much more than just the girl on the train…

The Girl on The Train was marketed as being a bestseller that fans of Gone Girl would love. Therefore, you know from the beginning that there is going to be some kind of big twist – and are left trying to figure it out from the first page.
I have to be honest – it took three attempts of picking the book up until I read past the first chapter, but boy am I glad I did! I was instantly hooked and desperate to solve the mystery. I definitely did not see the ending coming, either – I can't WAIT to see this twist revealed when I watch the movie, I hope the directors do it justice.
I would highly recommend sticking to with The Girl on the Train even through the first few boring chapters, as the plot very quickly thickens and you end up becoming pretty emotionally attached to Rachel, the protagonist. Overall, a very good read!
Book Reviewed by Jodie K
Purchase Links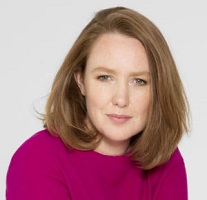 PAULA HAWKINS worked as a journalist for fifteen years before turning her hand to fiction. She is the author of The Girl on the Train and Into the Water. An international #1 bestseller, The Girl on the Train was published in 50 countries and over 40 languages. It has sold over 18 million copies worldwide and has been adapted into a major motion picture.
Hawkins was born in Zimbabwe and now lives in London.
Author Links