Like a Closed Fist by E.H. Nolan – Book Review
Like a Closed Fist by E.H. Nolan – Book Review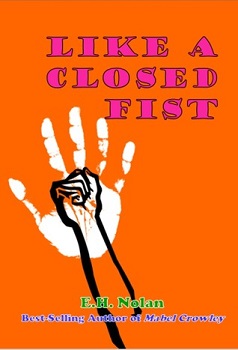 Like a Closed Fist
Author – E.H. Nolan
Publisher – Createspace
Pages -396
Release Date – 10th December 2016
ISBN-13 – 978-1539093275
Format – ebook, paperback
Reviewer – Selina
I received a free copy of this book
Post Contains Affiliate Links

It was harmless enough: her best friend's wedding. But for California girl Phoebe, forty-eight hours in North Carolina changed her life. No one is more surprised than Phoebe when she falls hopelessly in love with her dad's much older, very married friend. Although she wants nothing more than to jump headfirst into an affair with Mitch, he refrains, telling her she's just a kid.
Determined to prove him wrong, young Phoebe learns the irony of best laid plans. She travels to North Carolina for a wedding and accidentally falls head-over-heels for two very different men: Mason, the hotel concierge, and Frankie, a captain in the Merchant Marines. Throw in two old flames and a hunky masseur and you've got a most complicated love hexagon in this cautionary tale of love, sex, grief, and growing up.
Review
The blurb for Like a Closed Fist caught my attention and I was intrigued to see how this story was going to pan out.
We open up meeting Phoebe, she has fallen in love with Mitch, who is her dad's married friend and there is clearly an attraction between the two. With a quick kiss here and there, Phoebe would like nothing more than to have an affair, but when Mitch tells her she's too young we go on a journey with Phoebe wanting to prove him wrong.
She still has men falling for her and she wants to feel better in herself. We Learn that she has had it tough, and what brings her to the way she acts today. She has endured failure, losing her mum, pregnancy, and sexual abuse.
I really took to Phoebe, at times not not liking her choices and attitude, but overall I was routing for her to find her happy ending. It lets the reader know that we all make mistakes in life but you have to pick yourself up and dust yourself off.
I loved her dad Bruce, he was a great character and really tells Phoebe how it is, but also supports her when she needed him. We also meet Mason, Frankie, and Justin, as with any male, life is never plain sailing and I enjoyed getting to know them as individuals and things taking a twist for Phoebe rather than the normal run of the mill relationship.
There are a few sex scenes as well, that worked perfectly and was handled with empathy. They will leave you laughing and at times really feeling for Phoebe.
When I got half way through I thought there couldn't be much more to the story, but boy did E.H. Nolan deliver and keep you on your toes. You don't know what you are going to read next. There are a few twists and turns and an ending I didn't see coming. It left me thinking what the *?
But I am pleased to hear that there is going to be a sequel, and I am looking forward to finding out the next steps Phoebe is going to take as there is so much more to her story.
Book reviewed by Selina
Purchase Links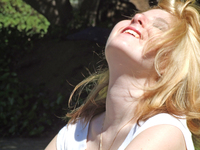 Nolan graduated magna cum laude from Chapman University, earning a B.A. in Political Science and a minor in Film Studies.
Heavily involved in the arts, Nolan is an award-winning actress and an accomplished composer and playwright. She has written three musicals, music, lyrics, and libretto.
Nolan loves to read and participates in a family-run book club, finding inspiration from both classic literature and modern masterpieces.
Author Links