Facts I Found Surprising When Doing My Research by Kathryn Freeman
Facts I found surprising when doing my research by Kathryn Freeman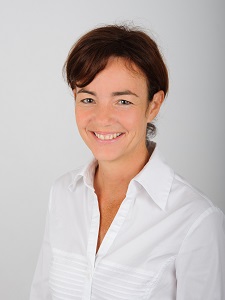 Kathryn started her working life as a retail pharmacist but soon realised trying to decipher doctor's handwriting wasn't for her. Next she joined the pharmaceutical industry where she spent twenty happy years working in medical communications, doing a lot of writing – about medicines. What she really wanted to write about though, was romance.
In 2011, backed by her family, she left the world of pharmaceutical science to begin life as a self employed writer, juggling the two disciplines of medical writing and romance. Some days a racing heart is a medical condition, others it's the reaction to a hunky hero…
She lives with two teenage boys and a husband who asks every Valentine's Day whether he has to bother buying a card again this year (yes, he does) so the romance in her life is all in her head. Then again, her husband's unstinting support of her career change goes to prove that love isn't always about hearts and flowers – and heroes can come in many disguises.
Facts I Found Surprising When Doing My Research
Thank you so much for hosting me on Whispering Stories. It's a pleasure to be here to celebrate the launch of my latest paperback.
Before You is a romance set in the glamorous, high stakes world of Formula One. It features Aiden Foster, a smooth talking, sexy racing driver, and his down to earth press officer, Melanie Hunt. When thinking about what to write that might interest your lovely followers, I decided to share some of the facts I found surprising when doing my research.
– For each Grand Prix about 100 people travel from the team's headquarters. Can you imagine working out the logistics for that? Not to mention making sure the cars, spare engines, etc all make it there, too. I have enough problem getting my family of four anywhere.
– During the race, it's not just the driver, the race engineer and the guys in the pit garage who are involved. There's also all the support engineers and technicians back at headquarters who monitor what's going on with the car set-up and handling – around 400 people in total. That's a lot of cooks in the kitchen!
– Formula One drivers are super fit – some of the fittest athletes around. They have nutritionists who advise on a diet high in complex carbohydrates with minimal fat to keep the heart healthy as it needs to surge from 60 beats a minute at rest to 240 beats during a race. At the speeds they travel, they have hugely powerful G-forces to contend with – almost as much as those of a fighter pilot. Plus, there's the extreme heat in the cockpit that puts a huge strain on the body. In fact, the physical endurance of each race is likened to running a marathon. The Formula One driver might sit on his backside, but that's where the similarity to road driving ends.
– The effect on the neck from the intense G-forces experienced going round corners has been likened to the drivers having three or four car crashes every lap!
– Never mind the driver, what about the cars, and what they have to go through? The engines have had enough after about two hours of racing. The engine on my car is still going strong after 10 years. And just imagine having to replace your tyres after every 100 km …
I was amazed at some of the information I found out when researching for this book. My admiration for the drivers shot up when I realised what they went through. They don't just need nerves of steel and a mad type of bravery, they need to be immensely strong and fit, too. It's why I believe racing drivers make perfect romantic heroes ☺.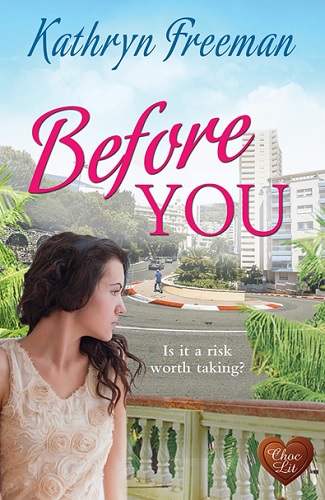 Before You
Author – Kathryn Freeman
Publisher – Choc Lit
Pages – 352
Release Date – 21st June 2016 (E)
1st Aug 2017 (PB)
ISBN 13 – 978-1781893937
Format – ebook, paperback

When life in the fast lane threatens to implode …
Melanie Taylor's job working for the Delta racing team means she is constantly rubbing shoulders with Formula One superstars in glamorous locations like Monte Carlo. But she has already learned that keeping a professional distance is crucial if she doesn't want to get hurt.
New Delta team driver Aiden Foster lives his life like he drives his cars – fast and hard. But, no matter how successful he is, it seems he always falls short of his championship-winning father's legacy. If he could just stay focused, he could finally make that win.
Resolve begins to slip as Melanie and Aiden find themselves drawn to each other with nowhere to hide as racing season begins. But when a troubled young boy goes missing, everything is thrown into turmoil, including Aiden's championship dream.
Purchase Links

Author Links
www.kathrynfreeman.co.uk
@kathrynfreeman1
Goodreads
You can find out more about Kathryn by reading her interview – 'The Writing Life of: Kathryn Freeman'