London Calling by Mark Daydy – Book Review
London Calling by Mark Daydy – Book Review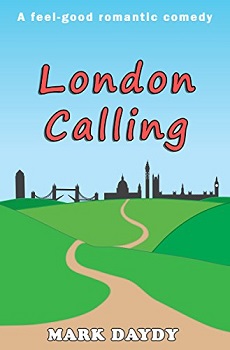 London Calling
Author – Mark Daydy
Publisher – CreateSpace
Pages – 304
Release Date – 8th August 2016
ISBN-13 – 978-1535593502
Format – ebook, paperback
Reviewer – Jill
I received a free copy of this book
Post Contains Affiliate Links

London Calling – a feel-good romantic comedy set in the 90s. When 29-year-old Taunton-based Erin Goodleigh learns that an old boyfriend is a successful writer in London, she is astonished. Back in sixth-form, when they co-wrote the school play, she practically carried the lazy worm. So how did he do it and – more importantly – is it too late for her to fulfil her side of the vow they made to become successful writers?
Follow Erin's adventures in London – with old university friend Trish, two-faced ex-boyfriend Ian and motorcycle messenger-writer Paul – as she pursues her dream armed only with hope, determination and a second-hand Amstrad computer.

London Calling is an absolutely delightful read. Erin is a wonderful heroine, and we cheer when she escapes her noxious fiancé, and heads for her dream career as a BBC writer.
Yes, she fails, tries again, almost makes it, fails, almost makes it again, falls in love with an unavailable man who then becomes available…but only for a while.
Of course, we've all been there: fighting to attain a dream, not quite managing; then coming to realise that alternatives can be just as satisfying; falling in love and discovering it's even better when we have to wait.
And, if Mark Daydy's humour makes us laugh out loud, we take equal pleasure in his excellent writing.
Book Reviewed by Jill
Purchase Links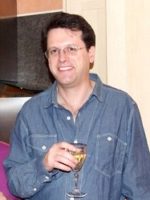 Over the past 20 years, I've written extensively for TV and radio in the UK and I'm currently developing a TV sitcom (optioned by NBC-Universal).
I love reading heart-warming, humorous novels about life's little ups and downs, so it's hardly a shock that I've started writing them myself. In my stories, I look to bring the feel-good factor (laughter and, perhaps, a few tears) to romance and relationships, changing careers, moving home, family upheaval, growing up, and a whole host of other bumps in the road.
If you're a fan of Nick Spalding, David Nicholls, Jon Rance, Mike Gayle, Matt Dunn and Nick Hornby, your horoscope says it's a very good time to buy my books.
Author Links