Love Alabama by Susan Sands – Book Review
Love Alabama by Susan Sands – Book Review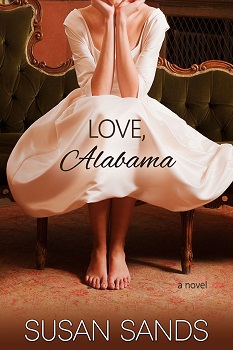 Love Alabama
Author – Susan Sands
Publisher – Tule Publishing
Pages – 234
Release Date – 13th April 201
Format – ebook, paperback
Rating – 4 stars
Reviewer – Bhakti
I received a free copy of this book
Post Contains Affiliate Links

Emma Laroux's a fallen Southern beauty queen whose past is barely whispered about in her small town. But the secrets and lies surrounding her scandal still haunt her, and something about Matthew Pope may hold the answers…if only she could put her finger on it.
Matthew Pope wonders what awful karmic thing he's done to land him in Podunk, Alabama. But when he sees Emma Laroux again after all this time, he knows he's still the only one who holds the key to unlocking the truth of her past…
Will a shared moment in time ten years ago threaten the best thing that's ever happened to them – each other?

Love Alabama is the second book in Alabama series. As I haven't read book one, I cannot comment about the continuity of the series, but it didn't bother me one bit that I hadn't read the first, as this book is just as good as a stand-alone too.
Emma Laroux is a former Miss Alabama and works as Pageant coach in Alabama. She bumps into Matthew Pope on the sets of her sister's new cooking show, where Matthew happens to be the producer. Emma doesn't remember Matthew, but Matthew remembers Emma, and is hiding a secret from her.
Emma isn't looking for love as she stopped dating long back, but things changed with the entry of Matthew in her life, especially with her mother getting married again and the family being at their happiest.
Helping her mother for impending wedding, training contestants for the upcoming pageant and trying not to fall for Matthew is pretty much what Emma's day looks like. But, of course you cannot dismiss something you know exists, such as how much they both want each other in their lives.
Matthew is trying to sort his life out though, with his past is trying to ruin his present. While he is busy solving his life problem, there is another person trying to create problems in Emma's life. Who is this person? Will he succeed in keeping Emma and Matthew apart? What is Matthew hiding from Emma?
I genuinely liked Alabama, its written well and story flows easily. The pace of the story was perfect too. I also liked how well all characters were introduced to me leaving no room for any confusion.
Every character had their moment and their back story was highlighted too. But, I also felt at some point that the story's full potential wasn't tapped. Nevertheless, book is definitely worth the time.
Book Reviewed by Bhakti
Purchase Links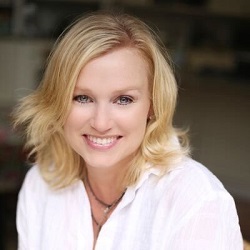 I grew up in Northwest Louisiana, but have strong Cajun roots (Southern Louisiana) on both sides of my family. I live in the Atlanta suburbs with my dentist husband and near-adult children, plus a few furry creatures.
I love to cook and I adore food. I play tennis, but don't exercise nearly enough. I write Southern romantic women's fiction. It's a rare day when I run short of words.
I'm a member of the Georgia Romance Writers and Romance Writers of America. I'm represented by Inkwell Management.
Author Links