Love and Other Things to Live For by Louise Leverett – Book Review
Love and Other Things to Live For by Louise Leverett – Book Review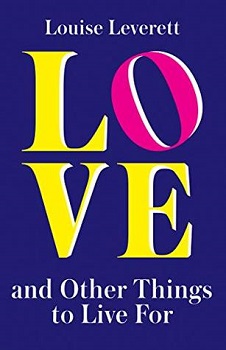 Love and Other Things to Live For
Author – Louise Leverett
Publisher – HQ
Pages – 384
Released – 18th April 2019
ISBN-13 – 978-0008237035
Format – ebook, paperback, audio
Reviewer – Stacey
Rating – 4 Stars
I received a free copy of this book.
This post contains affiliate links.
Jessica Wood is an aspiring photographer living in London. She's had her heart broken, and her friends have pieced it back together again.
But across the neon lights of Soho, in the smell of alcohol and cigarette smoke, on every night bus, in every song, every time she tries to forget: she remembers him.
Now, in a battle between the past and the future, choosing between having a life and making a living, finding her feet or spreading her wings, Jessica must ask herself: who is she really living for?

Jessica Wood, Jess, has just had her heart broken. Nine months after she first began dating Charlie and three months after moving in together the relationship is over. On top of this, she is out of a job and homeless. The only comfort she has are her three best friends, Amber, Sean, and Marlowe.
Amber offers Jess her old room back at her flat and Jess decides that she wants to take her life in a different direction, including her career training to be a lawyer, she now wants to be a photographer.
Over the twenty-six chapters, you get to ride along with Jess on her adventure that is life. It's not all plain sailing, but no matter what is thrown at her she is determined to get over her heartbreak and be the best woman that she can be.
Love and Other Things to Live For was a real mixed bag of a book. The book is told in the first person and from Jessica's point of view. From the opening chapter – 'The Curse of a Burning Flame' I was unsure how I was going to take to Jess. I didn't quite like her voice and the book starts slowly with an introduction to Jess, her friends and their backstories and what had happened to cause her such heartache.
I'll admit three chapters in and I put the book down, unsure whether I would pick it up again. However, I'm not one just to give up on a story so early on so I eventually did pick it up. A few more chapters in and something happened. I became involved in Jess's life. I was interested in how she would grow as a person, how she would learn to cope and move on from her heartache. I was also invested in her friends too.
Love and Other Things to Live is full of poignant moments, quotes and phrases that might just make you stop and think. It's not a book dissing love, in fact, I would say it's a book about embracing it. Love can have a strange effect on people and can be both good and bad for someone.
The book read as a bit of self-help in novel form as you get to witness Jess go through some bad times, alongside plenty of good. What you also witness is a woman who learns that only you can change your life. Only you can take a stand and become the person you want to be. It also helps if you have some amazing friends to stand with you shoulder to shoulder along the way too.
Overall Love and Other Things to Live is a book that shows the world what it is to be a modern day woman and that no matter what people tell you, you can have it all, you just need to know exactly what 'all' you want!
Book Reviewer – Stacey
---
Purchase online from:
---
About the Author

Louise Leverett graduated from Mountview Academy of Theatre Arts in London on a full scholarship before moving on to study at the Lee Strasberg Institute of Film in New York.
Since establishing her own business 'Rock the Tribes' she is now working on a collection of writings that will eventually be turned into adaptations for screen.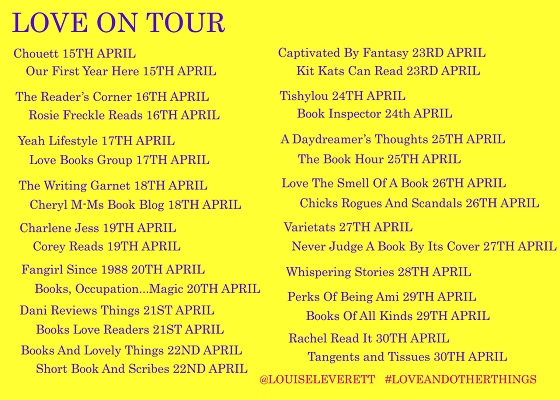 ---
Share your thoughts in the comment section below!
---
The above links are affiliate links. I receive a very small percentage from each item you purchase via these link, which is at no extra cost to you. If you are thinking about purchasing the book, please think about using one of the links. All money received goes back into the blog and helps to keep it running. Thank you.