Sirma by Reni Stankova – Cover Reveal
Sirma by Reni Stankova – Cover Reveal
Today we welcome author Reni Stankova with the cover reveal for her upcoming new book 'Sirma', which will be released on 21st July 2019. This post contains affiliate links.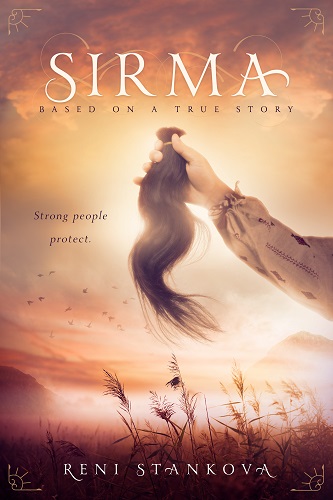 Sirma
Author – Reni Stankova
Pages – 256
Release Date – 21st July 2019
Format – ebook

Sirma's world was shattered to pieces the day when mountain outlaws took away her best friends. The village has been paying a protection fee in order to avoid this, yet the outlaws still did whatever they wanted. None of the village elders dared to stand up to them. Fed up with staying quiet, Sirma decided that she would be the one to protect her village instead.
At 18 years old, she dressed up like a man and took the lead of her own gang of villagers who've had enough of the outlaws' atrocities. Roaming the wilderness, guarding the mountain roads and fighting those who attack the innocent… or at least this is Sirma's goal.
But how far can her strength take her? Will her gang still follow her if they knew her real identity? Life in the mountain is harsh and devoid of accountability. Can she keep her comrades from becoming blood-thirsty criminals like their enemies? With the life choice she made, is there even a place for love?
Sirma Voivode is a real historical figure who was a part of the Haiduk movement in 19th century Eastern Europe. This book is for those who are interested in the Balkan culture during the reign of the Ottoman Empire, as well as those who wish to read about one of the many women in history who did more than their gender allowed them to.
---
Pre-Order online from:
---
About the Author

Reni Stankova is an indie author living in Bulgaria and works as an SEO from Monday to Friday. Outside of work, she writes about suspenseful adventures and steamy chemistry between rebellious and feisty characters.
She writes in multiple genres with a focus on adventure, drama, and romance. When she isn't writing, Reni recharges by hiking the mountains and traveling to new places.





---
Share your thoughts in the comment section below!
The above links are affiliate links. I receive a very small percentage from each item you purchase via these link, which is at no extra cost to you. If you are thinking about purchasing the book, please think about using one of the links. All money received goes back into the blog and helps to keep it running. Thank you.