Magic Under the Mistletoe by Lucy Coleman – Book Review
Magic Under the Mistletoe by Lucy Coleman – Book Review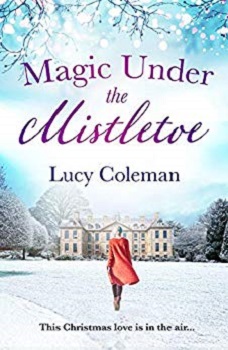 Magic Under the Mistletoe
Author – Lucy Coleman
Publisher – Aria
Pages – 432
Released – 5th September 2019
ISBN-13 – 978-1788541572
Format – ebook, paperback
Review by – Stacey
Rating – 4 Stars
I received a free copy of this book.
This post contains affiliate links.
Christmas and romance are in the air…
It's December 23rd and while everyone else is rushing home for the holidays, workaholic Leesa Oliver is dreading switching on her out-of-office for the festive season. And it seems her equally driven boss, Cary Anderson, isn't relishing spending Christmas at his family's country estate either.
So together, they draft an unexpected Christmas contract: They'll spend half of the holidays with each other's families, pretending to be a couple. Leesa knows the insufferably good-looking Cary will make her Christmas more bearable, but what happens after the last of the mince pies have been eaten…?
Leesa signed off on a sensible business agreement, but somewhere, amongst the fairy lights and carols something seems to have changed… It seems there might just be some magic under the mistletoe this Christmas!

Lessa Oliver is late back from working in Australia as the CEO of the company she had been working with, Cary Anderson, kept on changing his mind on what he wanted and now she is sat in economy on the long flight back to the UK for Christmas with a screaming toddler on one side and a fidgeting woman on the other, whilst Cary is relaxing in first-class and sending her email after email of more changes he wants.
On arriving at Cardiff airport it seems that a huge snowstorm has descended on Wales meaning that Lessa is going to have to stay at the airport as all the roads are shut. However, Cary is staying with his Grandmother just a mile from the airport and enlists the help of a friend to collect them on his rough-terrain vehicle. When they arrive at Cary's Grandmother's house she mistakes Lessa for Cary's girlfriend and Cary doesn't want to upset her so they decide to play along.
How will the two workaholics fair having to let down their guards and be open and relaxed with one another?
This is the first book by Lucy Coleman I have read and I enjoyed every minute of it. I was pleasantly surprised that it wasn't like other fake romance novels that I have read or movies that I have seen.
The plot was superb and the book was really uplifting, comforting and festive. It was an emotional read at times and most certainly heart-warming. I loved the characters, though Cary did take some getting used to as he is a person who likes to be in charge of all situations and a bit of a control freak at times.
From the opening scenes on the flight back to the very last page, this book kept me captivated. I very much doubt this will be the last Lucy Coleman book I will read!
Book Reviewer – Stacey
---
Purchase online from:
---
About the Author

From interior designer to author, Linn B. Halton – who also writes under the pen name of Lucy Coleman – says 'it's been a fantastic journey!'
Linn is the bestselling author of more than a dozen novels and is excited to be writing for both Aria Fiction (Head of Zeus) and Harper Impulse (Harper Collins); she's represented by Sara Keane of the Keane Kataria Literary Agency.
When she's not writing, or spending time with the family, she's either upcycling furniture or working in the garden.
Linn won the 2013 UK Festival of Romance: Innovation in Romantic Fiction award; her novels have been short-listed in the UK's Festival of Romance and the eFestival of Words Book Awards.
Living in Coed Duon in the Welsh Valleys with her 'rock', Lawrence, and gorgeous Bengal cat Ziggy, she freely admits she's an eternal romantic.
Linn is a member of the Romantic Novelists' Association and the Society of Authors. She writes feel-good, uplifting novels about life, love and relationships





---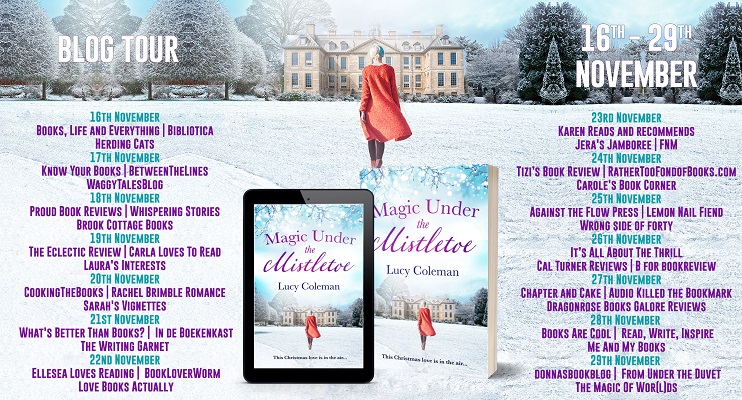 ---
What did you think of Magic Under the Mistletoe? Share your thoughts in the comment section below!
---
The above links are affiliate links. I receive a very small percentage from each item you purchase via these link, which is at no extra cost to you. If you are thinking about purchasing the book, please think about using one of the links. All money received goes back into the blog and helps to keep it running. Thank you.