Melody's Key by Dallas Coryell – Book Review
Melody's Key by Dallas Coryell – Book Review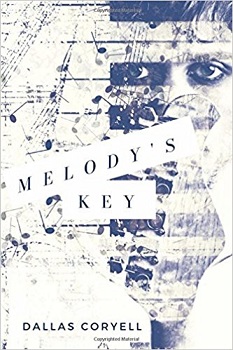 Melody's Key
Author – Dallas Coryell
Publisher – Createspace
Pages – 338
Release Date – 17th June 2016
ISBN-13 – 978-1533430212
Format – ebook, paperback
Reviewer – Stacey
I received a free copy of this book
Post Contains Affiliate Links

"His eyes settled on her…piercing green embers of flame that revealed the ferocity of his pain and passion, yet still shrouded him under veils of ever deepening mystery that made every ounce of her ache to unravel him."<
Tegan Lockwood's dreams were dead, sacrificed on the noble altar of duty before they ever had a chance to live. Her entire existence was disappearing into the abyss of apathy as she laboured her days away keeping her family's struggling business alive.
There would be no emotion, no colour, no beauty in her life. That is, until a mysterious visitor begins to draw her out of the darkness of her past towards something that will challenge the boundaries of her world, and unlock the most deeply held secrets of her heart.

Tegan Lockwood works for the family business, 'Lockwood Holidays'. From early summer to autumn, the Lockwood's open their family manor house in Lymington, to tourists.
It wasn't Tegan's ideal situation, but seeing as her family couldn't afford to send her to university, and them needing all the help that they could get with the business, she gave up her dream to help them out.
Mason Keane is an American, internationally-famous pop star. He has the charm, good looks and a wild reputation. Needing somewhere to lie low and relax out of the spotlight for a while, he heads to the manor house, with the understanding from the family that no-one will know that he is there, except themselves.
Tegan doesn't exactly welcome the idea of Mason staying for the summer. With a reputation like his, Tegan already detests him. But over the course of the few months that they will have to spend in each others' company, will Tegan see a different side to Mason and could this be a summer of love?
Melody's Key is a contemporary romance, YA novel set in a beautiful, scenic, part of southern England. Being set in the UK and the author being American, I did have my reservations as to whether there were going to be lots of 'Americanisms'. I was pleasantly surprised that there weren't any, though some of the dialogue was a bit posh, especially from Tegan's mum.
The plot of girl meets boy, girl and boy don't get on, girl and boy manage to work things out and fall in love, is a bit of a cliché, and has been written about thousands of times over the years. This story though has far more to offer than just a love story, especially as the plot deepens and develops into a wonderful, engaging novel.
It is an easy read, and young adults can really sink their teeth into it, and get to know such warm, well-rounded characters that are more than just face value.
A decent book, that will perk your interest and keep you fully pinned to the pages from start to end. The cover could really do with some work though, as it certainly doesn't compliment what is a fantastic novel (sorry). The author also has a YouTube channel with songs that he has written to compliment the story.
Melody's Key reviewed by Stacey
Purchase Links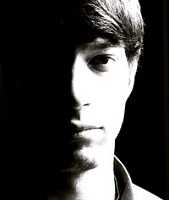 Dallas Coryell is a musician and author residing deep in the untamed wilds of Michigan, USA, where he desperately attempts to assign meaning to his world through bouts of maniacal creative catharsis and pitifully doomed hopeless romantic fantasies.
All of the songs written by the characters in MELODY'S KEY are real and can be viewed on the author's fledgling YouTube channel.
Author Links