My Journey Through War and Peace by Melissa Burch -Book Review
My Journey Through War and Peace by Melissa Burch – Book Review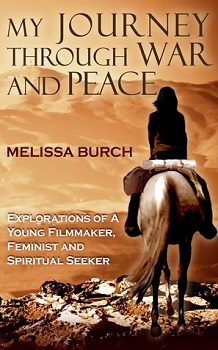 My Journey Through War and Peace
Explorations of a Young Filmmaker, Feminist and Spiritual Seeker
Author – Melissa Burch
Publisher – Gaia Press
Pages – 208
Release Date – 9th June 2016
Format – ebook, paperback, audio
Rating – 4 stars
Reviewer – Stacey
I received a free copy of this book
Post Contains Affiliate Links

"My Journey Through War and Peace: Explorations of a Young Filmmaker, Feminist and Spiritual Seeker" is based on Melissa Burch's experiences as a war journalist for BBC, CBS, and other networks.
Her team was one of the first documentary crews allowed in the Soviet Union at the height of the Cold War, and she was featured in a New York Times story about her time in Afghanistan. She was just in her twenties when she traveled with the mujahideen, filmed an attack on a Soviet convoy, slept with an Afghan commander, and climbed 14,000-foot mountains in the Hindu Kush.
"My Journey Through War and Peace" examines how, through outward action and inward exploration, life can unfold in mysterious ways, far beyond cultural and family expectations. In looking back at this momentous decade, Burch shares why she pursued such dangerous and difficult circumstances at such a young age and continued to live on the edge.
She now understands that she was seeking self-discovery, a connection to something greater, and ultimately inner peace. This exciting memoir will resonate with fans of "Eat Pray Love," "Wild," and other popular memoirs that describe extraordinary inner and outer journeys.

Melissa Burch was a war correspondent, working for many major television networks, including the BBC and CBS. My Journey Through War and Peace is her memoirs of that period in her life.
From a young, novice, war correspondent, to a woman who has witnessed the horrors that war brings with it, she has covered some of the major battles throughout the Eastern world and the Soviet Union.
Whilst capturing the devastation of war through the lens of her camera, she became aware of the change that war had done to her, not just physically, but spiritually as well.
This is her story.
The book dives right into the thick of the action of 1982 when Melissa was a young, naive woman, just turned 21 and about to shoot her first war footage in Afghanistan, at the heart of the Cold War. She was with the Afghan Freedom-Fighters, Mujahedeen as they prepared to carry out an attack on a Russian convoy, and it was her job to film the attack.
This book creates both visual and emotional images of war via Melissa's memories of her time in the East. You not only get to read, but you get to watch as the scenes play out in your head.
It's not often that I like to review peoples' memoirs. I often feel that they are too personal to pass judgement on, wondering how can I sit and critique someones' past. Just as well that I enjoyed this book, along with the reality that this book doesn't actually read like a memoir, it reads just like a fictional book about a film maker, although this could be down to scenes that you just couldn't comprehend as being real.
Melissa had some tough and trying times over the years. These events shaped her and changed the way that she perceives the world and herself, bringing spirituality in to her life.
This is a full-on, gripping book that will touch your heart, and make you see the world through the eyes of a very tough and brave woman, who just wanted to help change the world.
Book Reviewed by Stacey
Purchase Links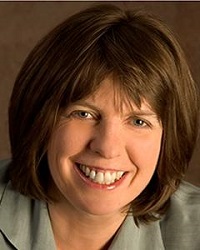 Melissa burch has worked as a writer, filmmaker, producer and former war journalist for the BBC, CBS, and other networks. Her team was one of the first documentary crews in the Soviet Union at the height of the Cold War, and a story about her in Afghanistan was featured in The New York Times.
Burch was the executive producer of "Women in Limbo Presents," a national public television series about women's lives, and she served as president of the New York Film/Video Council. Her book, "The Four Methods of Journal Writing: Finding Yourself Through Memoir," was a #1 Amazon bestseller and is still in the top 10 in its category.
She is also a homeopath. She co-founded the Catalyst School of Homeopathy, and produced and hosted one of the first successful radio shows on Voice America on homeopathy. When she's not cooking dinner for friends and family, she enjoys writing and speaking about her books, travels and spiritual practice.
Author Links
www.melissa-burch.com
@melissaburch
Facebook
Pinterest
Goodreads