The Name I Call Myself by Beth Moran – Book Review
The Name I Call Myself by Beth Moran – Book Review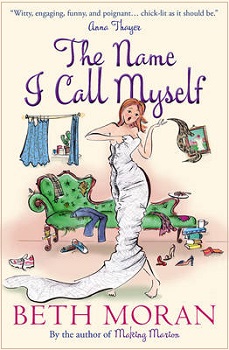 The Name I Call Myself
Author – Beth Moran
Publisher – Lion Fiction
Pages – 320
Release Date – 15th July 2016
Format – ebook, paperback
Rating – 5
Reviewer – Stacey
I received a free copy of this book
Post Contains Affiliate Links

All Faith Harp wants is a quiet life – to take care of her troubled brother, Sam, earn enough money to stop the wolves snapping at her heels, and to keep her past buried as deep as possible.
And after years of upheaval, she might have just about managed it: she's engaged to the gorgeous and successful Perry, is holding down a job, and Sam's latest treatment seems to actually be working this time. But, for Faith, things never seem to stay simple for long.
Her domineering mother-in-law-to-be is planning a nightmare wedding, including the wedding dress from hell. And the man who killed her mother is released from prison, sending her brother tumbling back into mental illness.
When secretly planning the wedding she really wants, Faith stumbles across a church choir that challenges far more than her ability to hold a tune. She ends up joining the choir, led by the fierce choir-mistress, Hester, who is determined to do whatever it takes to turn the motley crew of women into something spectacular.
She also meets Dylan, the church's vicar, who is different to any man she has ever met before.

Faith is marrying rich-boy Perry, unfortunately his mother Larissa seems to think that she is marrying the whole Upperton family and has invited herself to be the unwelcome wedding planner. From wedding rings, to wedding dress, and even what underwear Faith wears on her wedding day, Larissa is trying to interfere in every aspect of the wedding.
The Upperton's don't see Faith as their equal, more of the pauper who is marring their son, as Faith used to be the girl behind the bar at their pretentious private members club, the HCC, and to them is a 'nobody'.
Faith however, has more on her mind than the wedding. From caring for her mentally unstable brother Sam, to trying to hide from a dangerous past that is trying to catch up with her. Her life is exhausting and emotional, but with the help from her new-found hobby, choir singing, she is slowly learning to release some tension, learning to love herself and believe in herself, whilst at the same time making some wonderful friends, including the church's Pastor, Dylan.
Sometimes you come across a book that takes you by surprise, and isn't exactly what you envisage it to be like. For me this was one of those books.
True the plot was different to what I imagined it was going to be, but believe, me this was a good thing. This book isn't a chick lit, sweetness and roses kind of book. This books covers some hard hitting issues whilst at the same time, makes you laugh and smile, and feel warmth inside.
The story was one I could truly emphasise with, and I completely understood how Faith was feeling. It didn't just feel like I was sat reading the book, it felt like I was part of it, fully immersed in Faith's life and dilemmas.
The characters are incredibly life-like. There are a lot of them, but you never feel overwhelmed as they all play their part in the book, and add depth to it.
I loved every minute of The Name I Call Myself and found it hard to put down. I want to thank Beth for writing a magnificent book that will stay with me for long after I turned that final page.
Book Reviewed by Stacey
Purchase Links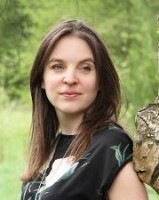 After studying Biochemistry at university, Beth initially worked in cancer research, and then spent ten years teaching antenatal classes, before giving it up to follow her dream of becoming a writer.
She is a passionate communicator, regularly featuring on BBC Radio Nottingham, and is part of the national leadership team of the women`s network Free Range Chicks, which gives her ample opportunity to organise events that include two of her favourite things – food and dancing.
She lives in Nottinghamshire (where she grew up) with her husband and three children.
Author Links