The Jungle Books by Rudyard Kipling – Book Review
The Jungle Books by Rudyard Kipling – Book Review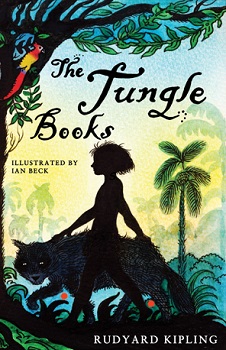 The Jungle Books
Author – Rudyard Kipling
Publisher – Alma Classics
Illustrator – Ian Beck
Release Date – 15th April 2016
Pages – 192
Format – paperback
Reviewer – Stacey
I received a free copy of this book
Post Contains Affiliate Links

"His spots are the joy of the Leopard: his horns are the Buffalo's pride. Be clean, for the strength of the hunter is known by the gloss of his hide."
The adventures of Mowgli, the young man raised by wolves in the jungles of Central India, and his friends Baloo the bear, Bagheera the panther and Kaa the python, as they face the arch villain Shere Khan the tiger, have become so popular that they have achieved an almost mythical status throughout the world.
They were collected by Kipling in The Jungle Book and its sequel, The Second Jungle Book, which also contain other stories set in India which prominently feature animals, such as the well-known 'Rikki-TikkiTavi', which describes the struggles of a mongoose against venomous cobras.
Here presented with brand-new illustrations by Ian Beck, these hugely popular tales, inspired by ancient fables and Kipling's own experiences in India, form a vivid account of the relationship between humans and nature, and will continue to inspire readers young and old.

I think that nearly everyone is familiar with The Jungle Book, written in 1894 by Rudyard Kipling, telling the story of a young boy called Mowgli, who is raised by wolves in the jungle.
Over the years the book has been adapted into many films, most famously by Disney – though whilst a fun children's film, Disney did change a lot of the book to make it more fun and child-friendly.
I'm not convinced however, that as many people realise that Kipling wrote a second book in 1895, following more of Mowgli's adventures in five further stories.
The Jungle Book are stories that kids and adults alike can really embrace, from the wild adventures in the Indian Jungle, to the Anthropomorphism that Kipling uses to teach the readers moral lessons in a fun way.
What Alma Children's Classics has done with their version, is to incorporate the two books into one, inviting book. Also included in the book is extra material for the younger readers, such as a profile of Rudyard Kipling, a quiz and a list of characters which will help them keep track of who's who.
The book is illustrated by Ian Beck and whilst his illustrations are beautiful, I was expecting there to be more of them throughout.
This is one book that everyone should read at some point in their lives as these are stories that will stay with you forever.
Book Reviewed by Stacey
Purchase Links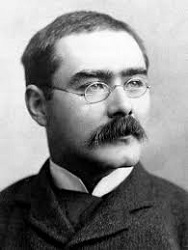 Rudyard Kipling was born on December 30, 1865, in Bombay, India. He was educated in England but returned to India in 1882.
A decade later, Kipling married Caroline Balestier and settled in Brattleboro, Vermont, where he wrote The Jungle Book (1894), among a host of other works that made him hugely successful.
Kipling was the recipient of the 1907 Nobel Prize in Literature. He died in 1936.