In the Name of Love by Louise Lee – Book Review
In the Name of Love by Louise Lee – Book Review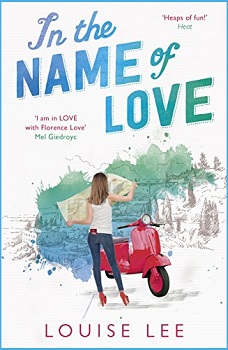 In the Name of Love
Author – Louise Lee
Publisher – Headline
Pages – 304
Release Date – 12th January 2017
ISBN-13 – 978-1472224583
Format – ebook, paperback
Reviewer – Stacey
I received a free copy of this book
Post Contains Affiliate Links

Retired, technically, Florence Love is a long way from her London Private Investigator glory days. But her latest target is achingly personal.
A ration of Montepulciano in her water pouch, Flo finds herself racing around Italy on a borrowed Vespa in the name of love. Bambi Love, specifically. Her mum – missing for twenty-five years. The one case that's still unsolved.
To find Bambi, maintaining focus will be critical. Florence must not be distracted.
Not even by a beautiful, goosebump-inducing Italian stranger with mafiosi friends and a habit of suddenly disappearing himself, who knows far more than he's letting on…

Florence Love is back, and this time she has put her PI life behind her (well sort of).
Her first ever-case was a personal one, one that she has never managed to solve, and now she is ready to resume her search for answers.
Her personal investigation will see her travelling through Italy, coming face to face with the mafia, and even end up with a very real threat of death – well there was a gun in her mouth!
Has her intuition lead her on the right path, or is she following a trail destined to fail?
In 2015 I had the pleasure of reading 'The Last Honeytrap', the first book in the Florence Love series. It has since been renamed 'A Girl Called Love'. I thoroughly enjoyed it, and rated it four stars.
The last Honeytrap/A Girl Called Love, was a highly-amusing, intriguing book, one that I read in a couple of days. I loved Florence. She was one feisty character, so when I heard book two was out I was eager to read it, and continue the Florence Love story.
Personally for me, I felt that book two was far more superior than book one. Whilst book one was brilliant, book two is superb.
The whole scenario had me hooked. The Italian settings were divine, and the characters, especially Tomassco were adorable. They had you wanting to get to know them more, and be involved in their lives.
Florence's brother Michael is also back for book two. Louise Lee broke the norm of characters in books when she added Michael, as Michael has learning difficulties. I feel that Louise must have done a lot of research to perfect his mannerisms and the way that he viewed the world. I also love how much Florence adores her little brother.
This is one of those books, that you hope to grab the odd five minutes break, just so you can pick it up and dive into it again, though you will find yourself not wanting to put it back down again.
The opening scene sets the book perfectly, and I waited patiently all the way through to see if Florence finally solved her case. Now I can't wait for book three.
In the Name of Love is a first-rate book that I thoroughly enjoyed, and I can't wait to meet Florence again.
Book reviewed by Stacey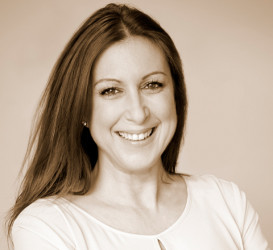 Louise Lee was once a Geography teacher. When oxbow lakes no longer floated her boat, she took the next, natural step in her career progression and became a Private Investigator.
Memorable cases include a high-functioning bigamist with three wives and six children, who was set to marry a fourth; and losing a target because George Clooney started chatting her up in a bar.
Though she still does some sleuth work, she's buggered what with her photo being so prominently on show to the left. A good job therefore she has taken the next, natural step in her career progression and become an author…
Louise is mother to one small girl-baby and one large boy-man. She undertook a MA in Creative Writing at Birkbeck, and has had work commissioned by and broadcast on BBC Radio Four.
Author Links