Nelson's Folly by Oliver Greeves – Promo Post
Nelson's Folly by Oliver Greeves – Promo Post & Giveaway
AD – Today on the blog we welcome author Oliver Greeves, with his Promotional Post for his debut historical novel 'Nelson's Folly', which was released on 20th December 2020. Post includes an international giveaway so keep scrolling.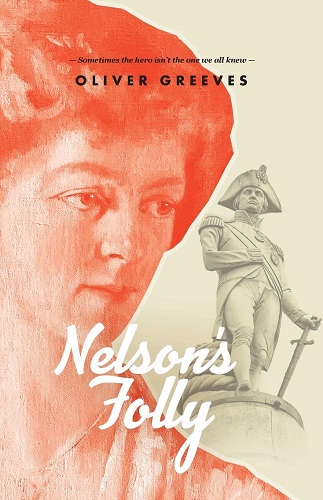 Nelson's Folly
Author – Oliver Greeves
Pages – 408
Release Date – 20th December 2020
ISBN 13 – 978-0645023701
Format – ebook, paperback

It's 1792 and Captain Horatio Nelson has been beached for five years. He has tried to embrace country life in Norfolk with Fanny, but yearns to be at sea fighting the French. The French revolution relaunches career and he returns to the navy taking his thirteen year old son, Josiah, with him. He leaves Fanny to guard his reputation in fiercely snobbish Georgian society. As she rebuilds her life without him, problems brew at home and at sea. Horatio's decisions lead to great victories and as many surprises, sacrifices and betrayals.
From France to Egypt and the Court of Naples, Horatio and Josiah's adventures intersect and conflict. Years pass and Horatio finally returns to England a hero, but he has changed. How is a self-reliant woman going to face down the Navy's superstar?
Nelson's Folly offers new insights into the Nelson Myth and gives a voice to victims drowned out by the populist legend. A compelling exploration of duty in all its forms, it is a sweeping, historically rich novel based on the true story of Horatio and Fanny Nelson and their lives together – and apart.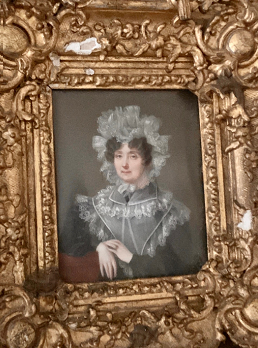 ---
What Reviewers' are Saying
"It is a compelling account of [famous] people and relationships … Greeves brings them brilliantly to life… Strongly recommended. Even for Nelson fans." – John Gilbert – The Naval Review.
"A real page turner revealing the human side to great figures of history. That it was written by a descendant of Fanny gives the book extra insight and authenticity." – Andrew Browning, Amazon Australia, 5 stars.
"An engaging and frequently exciting novel showing that heroes are often flawed when closely examined. The author has created a wonderfully descriptive narrative with contextual snippets and leads us to want more." – Mr C Oldfield, Amazon UK, 5 stars.
"The author takes you right into the world of 18th Century England and brings it alive with nuanced characters. One minute I felt like I was in a Jane Austen novel … the next minute, we're in a battle scene! The last few chapters are particularly riveting, and I could not put the book down. Highly recommend!" – Elena M, Amazon US, 5 stars.

---
Purchase Online From:
---
Share your thoughts on 'Nelson's Folly' below!
---
This is a sponsored post.
Like us on Facebook – Tweet us on Twitter – Pin us on Pinterest