Odd Ed by Christine Solomon – Book Review
Odd Ed by Christine Solomon – Book Review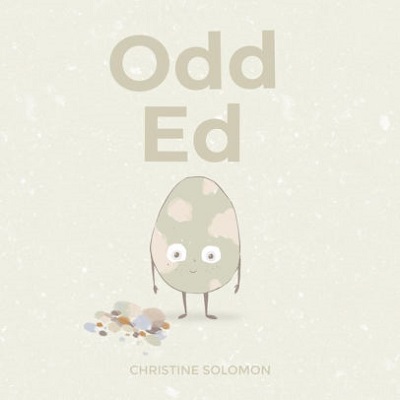 Odd Ed
Author – Christine Solomon
Illustrator – Anastasia Balobanova
Publisher – Hill Weiser Publishing
Release Date – 30th November 2021
Pages – 32
ISBN 13 – 978-1737765219
Format – ebook, Paperback
Star Rating – 5
I received a free copy of this book.
This post contains affiliate links.

Synopsis
Meet Ed. He's an odd egg.
Unlike his siblings, he looks and behaves a little differently.
He makes his bed.
He reads instead.
He waters flowers
and boosts them with powers.
But when his siblings make fun of him,
they quickly learn that being odd is kind of cool after all.
Odd Ed is a story of acceptance and compassion. Solomon's treatment of the issue teaches children to see past physical differences to uncover unique qualities and strengths in others.
Odd Ed is a superb young children's picture book about an egg named Ed that is different from his siblings. However, whilst they might find him strange and weird, Ed doesn't mind looking and being different.
One day the other eggs need Ed's help to escape a dangerous situation. Can Ed be brave enough to help them?
In this short rhyming story children will find a whole host of values and messages including realising that it is okay to be different and that everyone is unique, to learning that sometimes you have to be brave.
The illustrations are quite dull in colour but they work perfectly for the plot and embrace the story wholly. I love Ed's colouring which makes him look like a large pebble.
This is a book that should be in schools to teach very young children that it is okay to be different. It really is a lovely read and I highly recommend it.
---
Purchase Online:
Christine Solomon

Christine Solomon is an internationally recognized, award-winning actress and a recipient of the Best Actress of Empowerment Award. The multilingual Canadian has been featured in various cinematic productions, stage plays, video games and commercials since being cast in her first theatre performance at the age of 5.
Solomon has served on the Annual Screen Actors Guild Awards Television Nominating Committee and been an official juror at various prestigious film festivals across the country. She has spent a great part of her career supporting affirmative causes, including Building for America's Bravest, the Acne and Rosacea Society of Canada and GiveBack360 and is a strong advocate of equality, diversity and inclusion.
Author Links:
---
Share your thoughts on Odd Ed in the comment section below!
---
The above links are affiliate links. I receive a very small percentage from each item you purchase via these links, which is at no extra cost to you. If you are thinking about purchasing the book, please think about using one of the links. All money received goes back into the blog and helps to keep it running. Thank you.
Like us on Facebook – Tweet us on Twitter – Join us on Instagram