Other Women by Jean Levy – Book Review
Other Women by Jean Levy – Book Review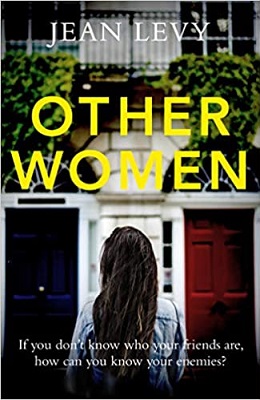 Other Women
Author – Jean Levy
Publisher – Dome Press
Pages – 380
Released – 10th September 2020
ISBN-13 – 978-1912534234
Format – ebook, paperback
Review by – Stacey
Rating – 5 Stars
I received a free copy of this book.
This post contains affiliate links.


Sophie thought she and Jonah were happy, bringing up their small daughter together, until one summer's day, she discovers that Jonah is far from the man she thought he was.
Sam – an attractive English teacher – seems to offer her some comfort, and new friendships are a support. But is Sam really who he says he is? Where have her new friends appeared from? Is anyone telling the truth? As Jonah's lies threaten Sophie and her daughter, can anyone be trusted?

Sophie lives in a small house with her partner Jonah and their one-year-old daughter Laura. One afternoon Jonah arrives home, grabs a suitcase, and starts packing his things. He tells Sophie that he is leaving her and that there is another woman.
Whilst he is packing his things into his car parked outside their home on a busy street, Sophie trips chasing after him, knocking Jonah into the road and smacking his head on his toolbox that he put on the floor whilst he put his case in the car. It also causes the cars coming past to swerve and a crash ensues and cyclist Sam is hurt.
Jonah is taken to the hospital unconscious and missing an ear. He has fractured his skull and is needing to go straight to surgery. The police come to question Sophie and take some details of Jonah's. They soon discover that Jonah isn't his real name and that he has been leading more than a double life with Sophie.
Sam the man injured on the bike is offered help by Sophie and returns a few days later to see how she is, but who really is Sam. Plus who is the woman that has told the police she witnessed the incident, where did she come from and who are the men coming to Sophie's door looking for her partner?
One thing is for certain, Sophie has been lied to by her now ex-partner but is those rallying around her in her time of need lying to her too?
Other Women is a breath-taking novel that went in a completely different direction to where I thought it was heading. I don't want to say anymore or I risk giving the plot away but let's just say there are chapters titled 'Disembowelment', 'Tales of the River Bank', and 'In the Air' amongst many more. They are chapters that are not about Sophie and her situation but about something more sinister that ties in with the plot.
This is one of those books that once you begin to read you just have to keep on going as you need to know what is happening. I wanted to know about Jonah's life but also about these new people in Sophie's life. What did they want, why were they there, and would their lies come out of be forever hidden?
The book is quite intense and had me on the edge of my seat at times. I wanted to rush through it but also to savour it as I was enjoying it so much. I actually read it in one day as I just couldn't put it down for long before I had to go back to it.
Jean Levy has created a powerful thriller that just when you thought you had got all the details threw something else into the mix. The whole book is just perfect. The pace was just right, the characters realistic enough for you to care about them, and the plotline frightening. It is hard to ever trust again when you have been lied to, but what if your whole world was one big lie, then what would you do and who would you turn to?
Book Reviewer – Stacey
---
Purchase online from:
---
About the Author

Jean spent several years in genetics research before abandoning the laboratory to pursue a career in academic publishing both in Holland the UK. She has been a database troubleshooter, an editor, and a writer for publishing houses, pharmaceutical companies and the EU.
She has degrees in Botany, Pathology, Philosophy, English, Law and Creative Writing and is currently completing a doctorate in Linguistics. In her spare time she has campaigned for the environment and read a lot of books, the most memorable being Alice in Wonderland, Pride and Prejudice, everything by Margaret Atwood and Jeanette Winterson, and a few things by Sebastian Faulks, Calvino, Ian McEwan, David Mitchell and Shakespeare.
She currently lives in a converted barn in the South Downs with her husband and a Heritage Plant Collection, accumulates Christmas tree decorations and aspires to writing multi-genre fiction, travelling on the Orient Express and seeing the Northern Lights.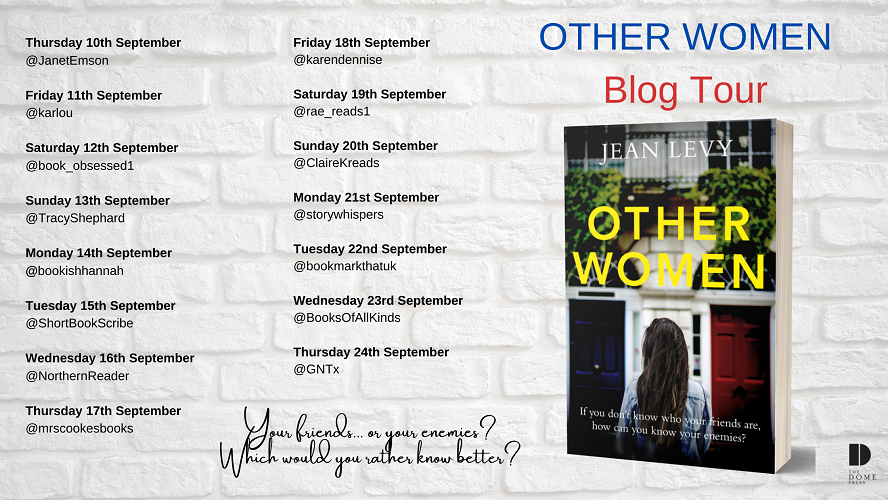 ---
What did you think of Other Women? Share your thoughts in the comment section below!
---
The above links are affiliate links. I receive a very small percentage from each item you purchase via these link, which is at no extra cost to you. If you are thinking about purchasing the book, please think about using one of the links. All money received goes back into the blog and helps to keep it running. Thank you.
Like us on Facebook – Tweet us on Twitter – Pin us on Pinterest