Reasonable Doubt? by Julie Haiselden – Extract
Reasonable Doubt? by Julie Haiselden – Extract
Today on the blog we welcome author Julie Haiselden, with an extract from her upcoming new book 'Reasonable Doubt?', which will be published on 15th April 2019. I hope you enjoy it. Post contains affiliate links.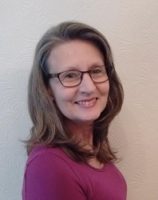 In 2015, my debut novel, Long Shadows was published. My second offering is a Victorian thriller, Evil Echoes and my third, a contemporary soon-to-be-published sequel to Long Shadows, although all three books stand alone.
In a past life, I used to tread the boards and shout the odd stage direction. Currently, I work as a church verger and when I'm not writing, reviewing or blogging, I give talks to local groups and am a volunteer room guide for the National Trust. I am blessed with a marvellous home life as a wife, mother and grandmother.
---
Extract
After a very successful cover reveal earlier this week, courtesy of Whispering Stories, I thought the time was right for an extract or two from the early chapters – without too many plot spoilers!
If you're a new reader this book stands alone however, if you are familiar with my previous work then you'll be pleased that we're returning Blenthorne in Cumbria, to catch up with Lizzie Lockwood et al…
"… three hundred miles away in the Cumbrian village of Blenthorne, local entrepreneur, Lizzie Lockwood was shutting the post office door behind her. She'd decided as she left home that she just had enough time to send a parcel to her son and had exchanged a few words with Hilary Cole, the postmistress, before glancing at the clock on the wall behind the counter. Her departure was hasty, if not actually rude, as she hurtled out of the building.
She stopped herself from breaking into a run as she crossed the road in the direction of the pub. Knowing her luck, she'd probably trip over anyway. She reached the back door of the Blenthorne Inn and opened it quietly, trying not to draw attention to herself as she pulled her fingers through her unruly dark mane in a vain attempt to bring it under control. Unfortunately, she was rumbled by the ageing barman who was crossing the hallway.
'Morning, Bert, blimey, I'm so sorry; late on my first day back,' gabbled Lizzie, feeling the need to apologise.
'It's your pub,' Bert muttered without breaking step as he lumbered into the public bar with a box of cheese and onion crisps."
---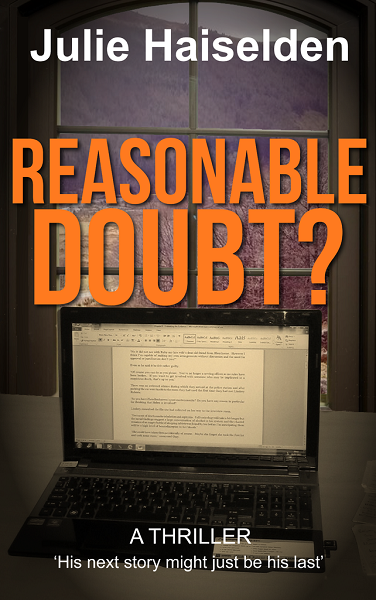 Reasonable Doubt?
Author – Julie Haiselden
Pages – 238
Release Date – 15th April 2019
ISBN 13 – 978-1090488992
Format – ebook, paperback

One rural village; so many secrets…
Blenthorne nestles in a quiet corner of Cumbria and is home to local entrepreneur, Lizzie Lockwood. Lizzie has returned to the home she loves after an unpleasant hiatus. She is determined to put the past behind her as she concentrates on her thriving business interests and a fledgling relationship.
Her happy bubble is soon burst by the arrival of tainted newcomer, Helen Anderson who is intent on inveigling herself into Lizzie's life. Hot on her heels is investigative journalist, Percival Lynton Whitaker. As he garners gossip for his impending 'Reasonable Doubt?' exposé on Helen, a chance encounter takes him back to a macabre event from yesteryear. Has he inadvertently stumbled across someone who was implicated in a notorious unsolved multiple murder?
Lizzie is far from pleased that the journalist's focus appears to have shifted. As events play out, she starts to wonder how well she knows her community. Maybe Helen is the least of her worries? Is it possible that among her friends or neighbours lurks a murderer? For all its tranquil appearance, is Blenthorne harbouring a child-killer?
Purchase online from:
---
You can find out more about Julie Haiselden by visiting the website/social media sites below.
www.jhbooksblog.wordpress.com
@juliehaiselden
Facebook
Goodreads