The Rejected Writers' Book Club by Suzanne Kelman – Book Review
The Rejected Writers' Book Club by Suzanne Kelman – Book Review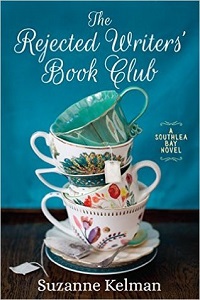 The Rejected Writers' Book Club
Southlea Bay
Author – Suzanne Kelman
Publisher – Lake Union Publishing
Pages – 272
Release Date – 29th May 2016
Format – ebook, paperback, audio
Reviewer – Stacey
I received a free copy of this book
Post Contains Affiliate Links

Librarian Janet Johnson is puzzled when she is invited—and practically dragged—to her first meeting of the Rejected Writers' Book Club. This quirky group of women would much rather celebrate one another's rejected manuscripts over cups of tea and slices of lemon cake than actually publish a book.
But good friends are exactly what Janet needs after moving to the small town of Southlea Bay, Washington. Just as the ladies are about to raise a teacup to their five hundredth rejection letter, they receive bad news that could destroy one member's reputation—and disband the group forever.
To save the club, Janet joins her fellow writers on a wild road trip to San Francisco in search of the local publisher who holds the key to a long-buried secret. As they race to the finish line, they'll face their fears—landslides, haunted houses, handsome strangers, ungrateful children—and have the time of their lives.

Janet Johnson, librarian to the small town of Southlea Bay, Washington is nearly ambushed into attending the prestigious and by-invite only, 'The Rejected Writers' Book Club'.
The club, run by Doris, is full of writers who are not very good. The aim is to get 500 rejection letters from publishers so that they can then throw a big party. That's where Janet's skill are required.
The total rejection letters stands at 475, and the rate at which they are arriving is going well, until Doris receives an acceptance letter. With no other options, Doris decides she must go to the publishers and demand that they reject her manuscript, otherwise she will no longer be allowed to stay in the club.
Commandeering Janet to take them to San Francisco on her way to visit her daughter, who is pregnant with twins, Doris and the women of the club are set to go on a wild road trip. One that would give Thelma and Louise a run for their money.
The start of the book, for me, began quite slowly, and I did initially wonder when the hilarity was going kick in. This mainly comes when the women hit the road. The pace then picks up ten-fold, and the laugh out loud moments begin, even when the first stop is still inside the town of Southlea Bay.
It was lovely to see a book written about a group of middle-aged, and older women having fun and getting in to sticky situations, as for me this made the events even funnier.
Doris is a tough, old woman, who has seen it all, done it all, and knows a thing or two. She is also completely barmy, determined, and rules the group with an iron fist.
Janet was a bit wet behind the ears though. I wanted her to be a bit tougher and more headstrong, whilst at the same time relax more, and learn to live a little and have some fun.
The women fitted perfectly together and their characters complimented one another. They all contributed to the story and I couldn't choose one over another. Although they worked harmoniously together, they were all also completely different and handled each crazy situation uniquely.
My favourite scene has to be 'The bear in the cabin, with a ghost story to tell'!!
The Rejected Writers' Book Club had me hooked and eager to keep up with the women on their trip. I now can't wait to read more about the ladies of Southlea Bay.
Book Reviewed by Stacey
Purchase Links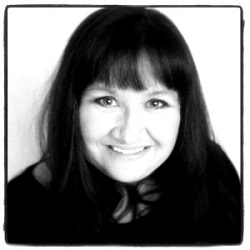 Suzanne Kelman writing voice has been described as a perfect blend of Janet Evanovich and Debbie Macomber.
Kelman is the author of 'The Rejected Writers' Book Club' and is also an award-winning writer/screenwriter whose accolades include the Best Comedy Feature Screenplay award from the 2011 L.A. International Film Festival, the Gold Award from the 2012 California Film Awards, and the Van Gogh Award from the 2012 Amsterdam Film Festival.
Born in the United Kingdom, she now resides in Washington State. She is a detail-oriented producer/director and an award-winning/optioned screenwriter, with a passion for bringing great storytelling to life. She is also the co-author of the comedy book, Big Purple Undies.