Return to Roar by Jenny McLachlan – Book Review
Return to Roar by Jenny McLachlan – Book Review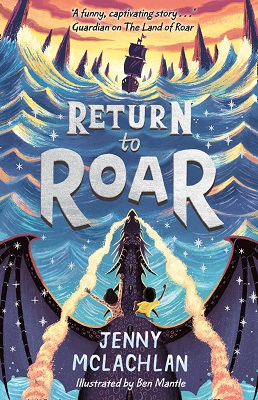 Return to Roar
Roar Book Two
Author – Jenny McLachlan
Publisher – Egmont
Pages – 320
Released – 6th August 2020
ISBN-13 – 978-1405295024
Format – ebook, paperback
Review by – Stacey
Rating – 5 Stars
I received a free copy of this book.
This post contains affiliate links.


Twins Arthur and Rose can't wait to go back to Roar, the fantasy world they get to through their grandad's attic. Roar is a land of dragons, mermaids, unicorns, ninja wizards and where anything they can imagine can be real.
But when they return there's no time for exploring, because a message arrives from their scarecrow enemy, Crowky.
WHAT'S IN THE BOX?
The Box would always contain the things that scared the twins most – and if Crowky gets hold of it, Roar could be in more danger than ever.
Soon they find themselves on another thrilling adventure, accompanied by old friends and new faces and seeing parts of Roar they'd almost forgotten. But will they get to the box before Crowky does? And if it opens, what will they see?

During the school holiday twins, Arthur and Rose are staying with their Grandfather for a week whilst their parents are away. They can't wait to get back to his house as it contains a special place they love.
In their Grandfather's attic, through an old camp bed is their favourite mystical place, Roar. They haven't been back for three months since the events in the first book, 'The Land of Roar' but after defeating Crowky, the bad Crow, and him leaving Roar the children are hoping for a calmer time than last time.
However, it isn't long before they realise that Crowky is still in Roar and what more he's after the one thing that could make him even more dangerous and Roar a very scary place, a special box. With help from their friends can Arthur and Rose stop Crowky before it is too late for Roar and possibly Earth too?
Return to Roar is another action-packed adventure into the children's fantasy land that they created. Everything that is featured in Roar was made invented by the twin's imagination, including 'The End' the place where they discarded all the items they decided they didn't want or didn't fit in the main section.
The book opens strongly and it isn't long, just a few chapters until we are back in the thick of the action. Arthur is excited to see his wizard friend Win and Rose is looking forward to seeing her best mermaid friend Mitch, but will she have returned from her mission in book one?
The book moves along at a fast pace and the chapters are quite short giving the book and even quicker feel, which then makes everything super exciting. Roar is both a wonderful and scary place, where they can have lots of fun but also be accosted by an octopus! The twins were obviously very inventive in their creation and role play.
Overall, if you have read book one and loved it then you need to read the sequel. If you love middle-grade books or have a child that loves them and they enjoy action/adventures with amazing characters, pirate ships, and a race to save the world from a dangerous crow, then this is the book for them.
Book Reviewer – Stacey
---
Purchase online from:
---
About the Author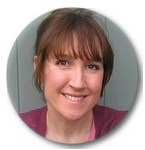 I have always loved reading and I studied English at university just so that I could read a bit more. Next I found my way into secondary teaching and discovered that I loved it too: I got to read more books, show off and hang out with very funny teenagers. What a great job!
Teaching English also encouraged me to write. Soon I had planned and started lots of different stories, but they were all abandoned and shoved to the back of a drawer. Then, one day, the plot for Flirty Dancing came together; Bea's story was so alive it was like a film running in my head and I knew it was a story I would finish.
Over the next few years, various exciting events distracted me from Flirty Dancing: I got married, travelled the world, was chased by an angry elephant (and a pack of dogs) and I had two babies. While I was sitting on trains, swimming in the Outback and raising two crazy girls, I kept thinking about Bea, and her friends, Betty, Kat and Pearl, until I realised I had planned three more books.
In 2013, after attending the Winchester Writers' Festival, I plucked up the courage to send Flirty Dancing to Julia Churchill, a brilliant children's fiction agent at A.M. Heath. With dazzling speed I was then signed by Bloomsbury to write the four books in the series.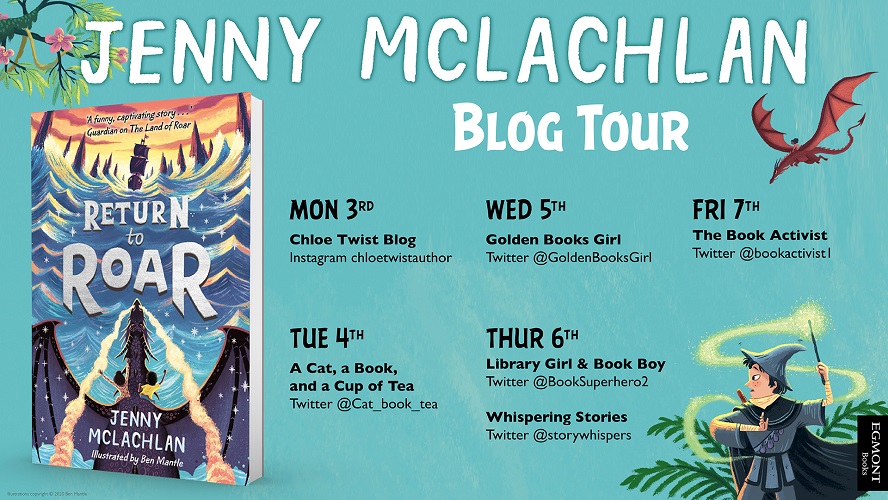 ---
What did you think of Return to Roar? Share your thoughts in the comment section below!
---
The above links are affiliate links. I receive a very small percentage from each item you purchase via these link, which is at no extra cost to you. If you are thinking about purchasing the book, please think about using one of the links. All money received goes back into the blog and helps to keep it running. Thank you.
Like us on Facebook – Tweet us on Twitter – Pin us on Pinterest