The Land of Roar by Jenny McLachlan – Book Review
The Land of Roar by Jenny McLachlan – Book Review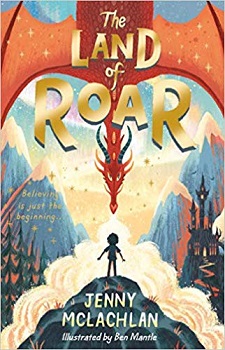 The Land of Roar
Author – Jenny McLachlan
Illustrator – Ben Mantle
Publisher – Egmont
Pages – 304
Released – 1st August 2019
ISBN-13 – 978-1405293679
Format – ebook, paperback, hardcover, audio
Review by – Stacey
Rating – 5 Stars
I received a free copy of this book.
This post contains affiliate links.
Believing is just the beginning . . .
When Arthur and Rose were little, they were heroes in the Land of Roar, an imaginary world that they found by climbing through the folding bed in their grandad's attic. Roar was filled with things they loved – dragons, mermaids, ninja wizards and adventure – as well as things that scared them (including a very creepy scarecrow. . .)
Now the twins are eleven, Roar is just a memory. But when they help Grandad clean out the attic, Arthur is horrified as Grandad is pulled into the folding bed and vanishes. Is he playing a joke? Or is Roar . . . real?

Whenever they stayed at their grandfather's house, twins Rose and Arthur would play a game they invented called Roar, which began by them crawling into a folding bed and a new world. Now aged eleven the twins are once again staying with their grandfather and helping him clean out the loft when they come across the bed.
Arthur is not sure what to make of their game, could it have been a real place they went to or was it all in his imagination? His sister Rose knows it was all made up and refuses to even think about the possibility that it might not have been in their heads, she is more concerned with her new phone and the teenage girl next door.
Arthur's Grandad decides the only way to find out is to venture into the folding bed and see if he comes out the other side, if he does the game obviously wasn't real, if he doesn't then he will have found the land of Roar. Arthur watches as his Grandad disappears into the chair and waits, but when he doesn't come out there is only one thing for it, he has to follow him, but the land of Road has changed and the evil Magpie Crowky has captured his Grandad, there is only one thing for it, Arthur is going to have to travel the land and rescue him, he just wishes Rose was with him but she still doesn't believe.
The Land of Roar is a fun-filled adventure book for middle-graders set in a magical world filled with mystical creatures, some good, some evil. The residents of Roar have been waiting for the twins to return to the land as Crowky the Magpie has taken over and the world is being destroyed.
The book is easy to read and engaging. I'm sure all children have used their imaginations at some point to take them to another place, be that the ocean, space or a make-believe land so they will find a connection to the story.
Twins Arthur and Rose have found as they have gotten older that they are growing apart, Arthur is still quite young and wants to play games and be a child, Rose wants to act like a teenager and has no interest in anything except her phone, which she is on constantly.
The world-building is superb and the tension throughout is spot on. I love the good vs evil element to it. There are also fantastic illustrations within each chapter that bring the story to life. This is book one in a new series, I now can't wait to continue the story in book two.
Book Reviewer – Stacey
---
Purchase online from:
---
About the Author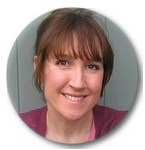 I have always loved reading and I studied English at university just so that I could read a bit more. Next I found my way into secondary teaching and discovered that I loved it too: I got to read more books, show off and hang out with very funny teenagers. What a great job!
Teaching English also encouraged me to write. Soon I had planned and started lots of different stories, but they were all abandoned and shoved to the back of a drawer. Then, one day, the plot for Flirty Dancing came together; Bea's story was so alive it was like a film running in my head and I knew it was a story I would finish.
Over the next few years, various exciting events distracted me from Flirty Dancing: I got married, travelled the world, was chased by an angry elephant (and a pack of dogs) and I had two babies. While I was sitting on trains, swimming in the Outback and raising two crazy girls, I kept thinking about Bea, and her friends, Betty, Kat and Pearl, until I realised I had planned three more books.
In 2013, after attending the Winchester Writers' Festival, I plucked up the courage to send Flirty Dancing to Julia Churchill, a brilliant children's fiction agent at A.M. Heath. With dazzling speed I was then signed by Bloomsbury to write the four books in the series.






---
What did you think of The Land of Roar? Share your thoughts in the comment section below!
---
The above links are affiliate links. I receive a very small percentage from each item you purchase via these link, which is at no extra cost to you. If you are thinking about purchasing the book, please think about using one of the links. All money received goes back into the blog and helps to keep it running. Thank you.