The Next Chapter with Jane Holland
Jane Holland
Today we welcome back author Jane Holland to Whispering Stories Blog to catch up on what she has been doing since our interview with her back in February 2018 on 'The Writing Life of: Jane Holland'. This post contains affiliate links.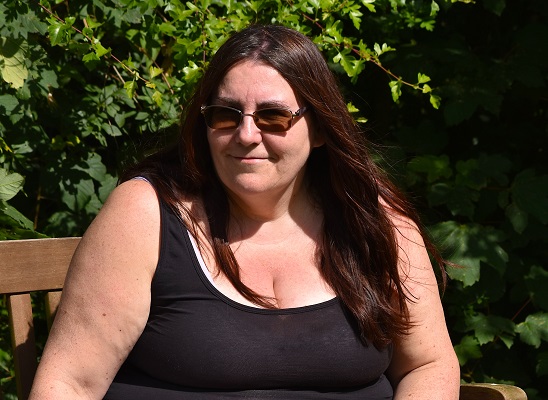 Jane Holland is a Gregory Award-winning poet and bestselling novelist. Her thriller GIRL NUMBER ONE hit #1 in the UK Kindle store in 2015, and again in 2018. Since 1998, Jane Holland's published dozens of novels with major publishing houses under various pseudonyms, including: Beth Good, Victoria Lamb, Elizabeth Moss, Hannah Coates, and JJ Holland.
Her novel WITCHSTRUCK (as Victoria Lamb) won the RNA YA Romance of the Year Award 2013. She has also published practical writing manuals for thriller and romance writers. Her latest thriller is THE HIVE (2019).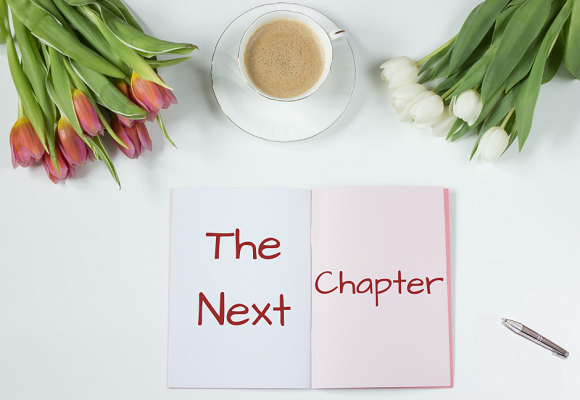 Welcome back to Whispering Stories Blog, lovely to be featuring you again. We last met you back in February 2018 when we spoke to you about your writing life and your latest book at the time 'Forget Her Name'. Since that date I believe you have written and published another five full-length books.
1) How has life changed since we last met you?
I've been very busy! I changed publisher later in 2018, and have since published five backlist romcom novellas with them in the 'Oddest Little Shop' series (as Beth Good) and three brand-new full-length novels.
One is 'In High Places', an action thriller written as JJ Holland, plus two romantic novels, 'Winter Without You' and 'All Summer With You', both written as Beth Good, my women's fiction name. I am just finishing a third novel as Beth Good set in the same fictional location of Pethporro, a Cornish coastal town, and that will be out Autumn 2020.
2) Has your writing style changed since we last interviewed you?
Yes, I'm pretty certain it has. After moving from writing quite lavish historical novels to writing thrillers, my style has become more clipped and precise, and fairly hard-edged. But I also spent some months in 2019 writing a wartime women's fiction novel, my first attempt in what's known as the WWII 'saga' genre. That called for a real change in writing style. It has loosened me up stylistically, and made me more open to colloquialisms and quite casual writing. That novel will be published in 2021, I believe, under the name Hannah Coates.
3) Have you allowed yourself to be influenced by your readers' opinions of your characters?
Sometimes, yes. But it's important not to be too swayed by readers' opinions, as there will always be people who dislike your writing and think your books are rubbish, whatever you write! I listen to readers whose views are sensible and intelligently couched, and repeated by a number of different reviewers, indicating a common theme. I am also frequently accused, as a thriller writer, of having 'unbelievable' plots or character actions. That always puzzles me extremely. When did anyone last watch a James Bond film, for instance, and throw a book at the screen, saying, 'That would never happen!' We accept that it's entertainment, not realism.
In the same way, fiction is not supposed to be real. It's pure escapism, especially high concept books like thrillers, and if I was to write a 'realistic' thriller, I would swiftly be accused of having written something dull and pedestrian. So no, I listen to sensible, informed criticism and ignore the rest.
4) Have you found writing gets easier or harder the more books you write?
Much easier. I'm now at about forty-five novels, and who knows how many novellas and short stories – hundreds, probably. Writing isn't a problem for me. But it's a tough industry and writers are usually at the bottom of the heap, treated poorly, paid poorly, sidelined, rejected and under-reviewed. Why do I still do it, then? Because my brain won't be quiet, it keeps giving me characters and stories to write.
5) Is there a difference in the way you feel about your books the more you publish? As in do you still feel the same level of excitement?
I feel almost no excitement about the publishing process. My publication days come and go like ordinary days now, unless I am actively required to do something towards it. With some publishers these days, I'm sad to say I haven't even had a 'congrats' email from my editor, let alone flowers or champagne. That lack of interest doesn't help. But I still feel excitement about writing. It's what gets me up in the morning. I have a kind of love-hate relationship with a book, and feel real loss when it's done, swiftly followed by a revulsion that can only be eased by starting a new novel. I even get excited about sentence structure. How sad am I?
6) If you could live within the pages of any of the books created by you, which would you choose?
That's difficult, I've written so many different books in different genres. Maybe 'Witchstruck', one of my Tudor YA paranormals, published in 2012 under the name Victoria Lamb. Though I'd probably end up getting hanged as a witch, so maybe not.
Concerning your latest book: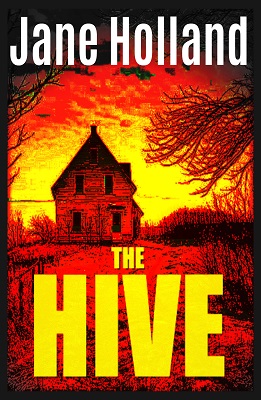 The Hive
Author – Jane Holland
Publisher – Thimblerig Books
Pages – 350
Release Date – 1st July 2019
ISBN 13 – 978-1077622258
Format – ebook, paperback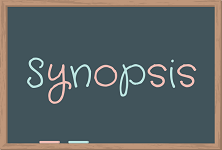 Scarred by fire from infancy, with a persistent stammer, Charlotte has always been in the shadow of her glamorous theatrical parents. So it's a shock when her mother commits suicide.
Left to care for her sick father in the dark maze of her childhood home, Charlotte begins to unravel. First, there's the mysterious arrival of a box of dead bees. Then buzzing noises in the attic. People are watching her. Listening to her.
Everyone thinks she's losing her mind. But an old photo suggests another, more sinister possibility …

7) How long did it take you to write this book?
'The Hive' took about four months, I guess. Sometimes I write other things in between main projects, so it's not always easy to work out length of time spent. That's fairly standard for me, 3-4 months. I don't tend to write drafts. I clean, tidy and shape the novel as I go along, then submit it with only minor edits. I couldn't have worked like that when I first started out more than 20 years ago, admittedly. But I know what I'm doing now and am fairly good at holding the shape of the plot and the character arcs in my head as I work. Plus, I've worked extensively as a literary editor, so it's rare for me to make a mistake.
8) Can you tell us a little about your new book (not in the synopsis)?
It's tricky to say anything beyond the basic synopsis, because it's the kind of book where too much information can spoil the twist for you. But there is a twist, and it's quite dark and shocking. It's set in London, which is unusual for me – I tend to prefer rural settings – but that connects to the title, 'The Hive', as a big city always feels quite busy and frenetic, and also sharp-edged, not a friendly place in general. The title is a metaphor that works on various levels within the story.
9) Can you tell us anything you edited out of your book?
I don't think I removed anything from 'The Hive'. It is what it is. I changed the working title from 'The Bee Box' to 'The Hive' as the former felt too Plath-inspired. Not a bad thing in itself, but the metaphor didn't work as well.
10) Are you still going through the same publishing methods?
I publish both traditionally and as a self-publisher. With traditional publishing, the process is fairly standard between publishers (I've had quite a few now). 'The Hive' is self-published. It was written under contract for a publisher who had approved the synopsis, then for reasons that are still hazy to me rejected the book outright and cancelled that part of the contract. I discussed the situation with my wonderful agent, then self-published it with her approval, as cash flow was an issue for me at the time.
11) Can you remember seeing your book for the first time in the bookstore, supermarket, online?
As I said above, these days I barely notice publication days. The writing is what absorbs and interests me, and self-publication feels very like traditional publishing now. (Which says a great deal about how traditional publishing has changed over the past twenty years.) I remember seeing my first big historical novel, 'The Queen's Secret' (written as Victoria Lamb and published by Transworld), on the shelves of Asda and Tesco in 2012, and being so thrilled and excited. I thought I'd made it! What a silly lady I was.
12) What next for you in your writing career?
The WWII 'saga' I mentioned above is due out in 2021 under the name Hannah Coates. That's the plan, anyway. A second book should follow that in 2022, and I'll be starting work on that fairly soon. After that, I imagine there'll be a big new thriller to write. I also have three self-published thriller novellas in a new series on pre-order, and need to do some more work on them in January. The first is called, 'Under An Evil Star' (written as Jane Holland).
Reviewers' Questions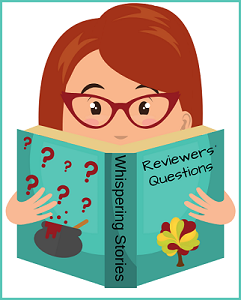 1) Question from Ellwyn – What advice would you give to authors just starting out?
Ignore what other people tell you, even industry professionals (unless they're paying you, in which case, nod and smile). Nobody really knows what will sell, although publishing is full of people who would like you to think they do. You must make your own decisions and be brave about your choices. If nobody wants your book, self-publish it and move on to the next one. Don't be precious about your writing, by which I mean don't think, 'This one is special'. Very few books are special. But plenty can be competent and entertaining, so aim for that and avoid getting sucked into despair.
Learn your trade through constant reading and writing, and never think of it as an art; that will only lead you back to preciousness. But protect yourself from people who would tell you how to write. Only you can know how to write, Ellwyn. Because the books may not be unique. But you are.
2) Question from Tina – Do you have an interesting writing quirk?​
If I say no, that will be an awfully short answer. I probably have dozens of quirks, Tina. For instance, I am obsessed with alternating sentence lengths and structures. I think that comes from my early training as a poet – I was a poet and editor for ten years before I started writing fiction – where the rhythm of a line is all-important. I suspect my quirks run in genres and don't always cross over. Though I could be wrong.
I like coming up with silly Dickensian names for places and romcom characters in my women's fiction. It keeps me amused. Sometimes that happens in my dark thrillers too. Just to keep things fun. I think quirks are probably things that reviewers pick up and complain about rather than authors noticing on their own. One reviewer said she couldn't finish one of my books because I'd used the word 'drily' too often and this had offended her for some reason. It worked though. I almost never use 'drily' now. Like she's still out there, watching me …
3) Question from Kerstin – What's your favourite book?
Ah, the favourite book question. Designed to reveal my secret personality. But I have so many favourite books, Kerstin, perhaps because I have so many personalities, that I don't think I can pick one out of the heap. If you had a gun to my head, I might say … Venetia by Georgette Heyer. But only because I don't want my brains splattered all over the internet. So now you know. That's who I am. On rainy days, anyway.
---
Author links




---
Share your thoughts on our interview with Jane Holland in the comment section below!
---
The above links are affiliate links. I receive a very small percentage from each item you purchase via these link, which is at no extra cost to you. If you are thinking about purchasing the book, please think about using one of the links. All money received goes back into the blog and helps to keep it running. Thank you.