The Writing Life of: Jane Holland
Jane Holland

This week on 'The Writing Life of:' I am thrilled to be interviewing author Jane Holland. Jane Holland will be sharing with us detail of her writing life, telling us all about her latest book 'Forget Her Name', which was released on 25th January 2018, and answering a few fun questions too. Post contain affiliate links.
So without further ado I'll hand you over to Jane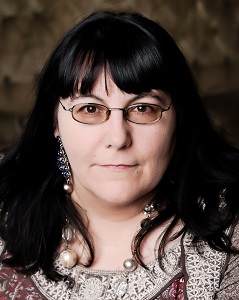 Jane Holland is a Gregory Award–winning poet and novelist who also writes commercial fiction under the pseudonyms Victoria Lamb, Elizabeth Moss, Beth Good and Hannah Coates. Her debut thriller, Girl Number One, hit #1 in the UK Kindle Store in December 2015.
Jane Holland lives with her husband and young family near the North Cornwall/Devon border. A homeschooler, her hobbies include photography and growing her own vegetables.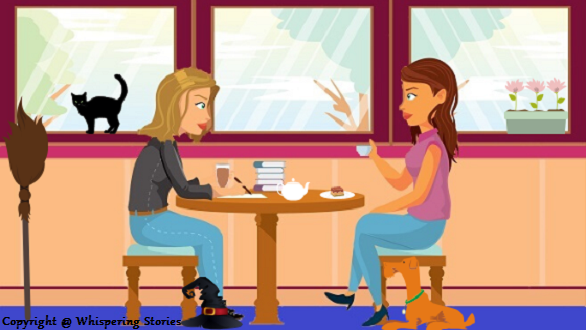 1) As a child what did you want to do when you grew up?
I wanted to be a poet. And I achieved that, with five collections of poetry published, as well as my novels!
2) Who were your favourite childhood authors?
J. R. R. Tolkien, Susan Cooper, H. Rider Haggard, Anne McCaffrey, Zane Grey etc. I was heavily into fantasy and adventure stories.
3) At what point in your life did you realise you wanted to be a writer?
When I was about 9 years old, my parents took me to the house of John Keats, the poet. I was totally thrilled by his sad romantic story, and memorised his Ode To A Nightingale the same night. I decided there and then that I would become a poet. Not a fiction writer, though I loved fiction. My mother wrote fiction, and I probably felt too much in her shadow to venture far along that road!
4) How did you go about following that dream?
I wrote poems and novels! I have never been one for deep thought, I prefer action. I married young and had kids straightaway though, so got consumed by childcare early on. I was writing most of that time, always writing a novel or a poem while looking after babies, but I was very diffident about sending work out. Because of that, perhaps, I didn't publish anything significant until I was nearly thirty. My novelist mother died a few years later, and it was then that I began following in her footsteps and writing fiction in earnest.
5) What is your writing day like? Do you aim for a certain amount of pages or words before you stop for the day?
Yes, I prefer to do a minimum of 1000 words a day, and am thrilled if I can manage 2000 or more. But if that's impossible because of other commitments, 500 is acceptable. I rarely go without writing anything at all, unless I'm in the planning or editing stages of a book (which luckily don't last long), or it's a very special occasion. I even write on my birthday and Christmas Day.
6) Did you ever consider writing under a pseudonym?
I have multiple pseudonyms and have published successfully under all of them. The ones I own up to (LOL) are: Victoria Lamb, Elizabeth Moss, Beth Good and Hannah Coates. There are quite a few others ..
7) Do you have any strange habits before starting, or whilst in the midst of writing?
Not really, I'm pretty pedestrian in my ways. Except that I write more fluently, in general, when out at a cafe or in a place that is not my home. (Having five kids may have something to do with that!) When a deadline is looming, I often rent a lonely cottage or go to a chain hotel and write there for a week or so. That way I can finish a book more quickly.
8) Do you write longhand, typewriter, or on a computer?
Straight to keyboard on my laptop, mostly. But in the summer, I like to write longhand outdoors where screen glare would be a factor, then type it up later. And when I'm really going for it, I sometimes use dictation software to save my poor fingers!
9) How many books have you written? Do you have any unpublished work?
Maybe 45? I've lost count. I have a small number of unfinished books – abandoned for various reasons – but nothing finished that isn't published or at least self-published. Except for my lost manuscript from when I was ten. Ah, if only I still had that novel …
10) Are you a plotter or a pantser?
Plot is God.
11) Do you read all the reviews left for your book(s)?
Yes, absolutely. I swear at the screen when people are unnecessarily rude. One Goodreads reviewer once suggested I should be burnt at the stake. A writer is not allowed the right of reply though, even to that kind of abuse. I try to learn from comments where a reviewer has made a fair point without being unpleasant. Though what can any writer learn from a 1-star review which says: 'This did not download properly on my Kindle' or 'I haven't read it yet'? I've been in this job two decades now, and had quite a few of those over the years!
Concerning your latest book: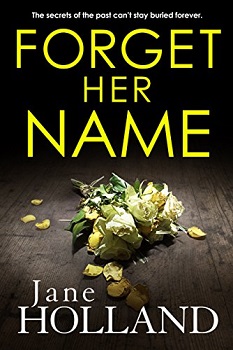 Forget Her Name
Author – Jane Holland
Publisher – Thomas & Mercer
Pages – 348
Release Date – 25th January 2018
ISBN 13 – 978-1542046640
Format – ebook, paperback, audio

Rachel's dead and she's never coming back. Or is she?
As she prepares for her wedding to Dominic, Catherine has never been happier or more excited about her future. But when she receives an anonymous package—a familiar snow globe with a very grisly addition—that happiness is abruptly threatened by secrets from her past.
Her older sister, Rachel, died on a skiing holiday as a child. But Rachel was no angel: she was vicious and highly disturbed, and she made Catherine's life a misery. Catherine has spent years trying to forget her dead sister's cruel tricks. Now someone has sent her Rachel's snow globe—the first in a series of ominous messages…
While Catherine struggles to focus on her new life with Dominic, someone out there seems intent on tormenting her. But who? And why now? The only alternative is what she fears most.
Is Rachel still alive?

12) How long did it take you to get from the idea's stage to your date of publication?
Maybe a year. Though that's the publisher's timeline in action. I write most of my novels in about 8-10 weeks.
13) How did you come up with the names for your characters?
I just pick a name at random, often gazing round the room vaguely, and if it fits that character, and isn't too similar to another character's name, I'll stick with it.
14) Can you give us an insight into your main character(s) life?, What makes them tick?
Catherine volunteers at a foodbank charity. She likes to help people worse off than herself, because she sees so much poverty in London and feels guilty about her privileged background.
15) Which was your hardest scene to write?
I can't tell you, it would give away the plot!
16) How did you come up with the title of your book?
I love three-word titles – all my thrillers so far have been three-word titles: GIRL NUMBER ONE; LOCK THE DOOR; ALL YOUR SECRETS; and now FORGET HER NAME, which just came to me when thinking about the plot.
17) Did you get a family member/friend to read your work before sending to the publishers?
My husband, who has been a fiction editor too, as I have, usually reads through my books before they go off, just to spot any continuity errors and the like. He doesn't tend to comment on the plot.
18) What process did you go through to get your book published?
I submitted a synopsis to my current publisher, who accepted it. When the contract came through, I wrote the book. The manuscript then went through various edits: developmental, and line edits, which is standard procedure with that publisher. That process took about 6-8 weeks in total, maybe slightly longer. That's where my job ends – until I have to promote the book on social media!
19) What did you do once you had written the final word in your book?
Carried on working on edits, spellcheck etc. Once the book was sent off, I simply started planning the next one. I don't tend to celebrate except to treat myself to a slice of cake, perhaps. I feel lost if I'm not working on a book. Even for a few hours!
20) What's next for you, writing-wise?
I'm currently writing a thriller set on Dartmoor in Devon, near where I live.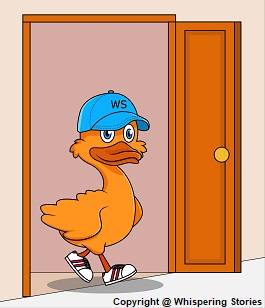 1) What's your favourite food?
Curry.
2) If you had a box of crayons and you could only choose one, which colour would you choose?
Red.
3) What movie could you watch over and over again?
HARRY POTTER AND THE DEATHLY HALLOWS, Part 1.
4) What would be the top song on your playlist?
Too hard! I love pop music and listen to a wide range of songs while writing, old and new, especially on Youtube. At the moment I'm loving the hilarious video for Miike Snow's very catchy GENGHIS KHAN.
5) If you won millions, what would be your first purchase?
A slice of carrot cake. Followed by a large house with room for a snooker table!
6) A talking duck walks into your room wearing a baseball cap and sunglasses, whats the first thing he says to you?
"What's with the plum sauce?"
You can find out more about Jane Holland by visiting the website/social media sites below.
@janeholland1
Facebook
Instagram
Goodreads
I would like to say a big thank you to Jane Holland for sharing with us details of her writing life, and for a wonderful interview.