The Next Chapter with Caimh McDonnell
Caimh McDonnell
Today we welcome back author Caimh McDonnell to Whispering Stories Blog to catch up on what he has been doing since our interview with him back in February 2017 on 'The Writing Life of: Caimh McDonnell'. This post contains affiliate links.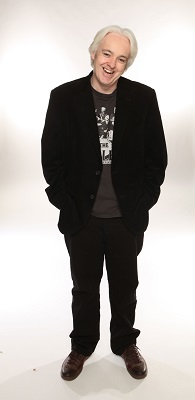 Irishman Caimh McDonnell is a former professional stand-up comedian and TV writer who now concentrates all of his energies on his books. Born in Limerick and raised in Dublin, he has taken the hop across the water and calls Manchester his home.
His TV writing work has seen him work on some of the biggest topical comedy shows on British TV and has earned him a BAFTA nomination. These days he can be found happily writing his next book in the office in the back garden, with only his dog and his imagination for company.
His book I Have Sinned' was nominated for the Kindle Storyteller Award 2019. Previously, his debut novel A Man With One of Those Faces was nominated for best novel at the 2017 CAP awards.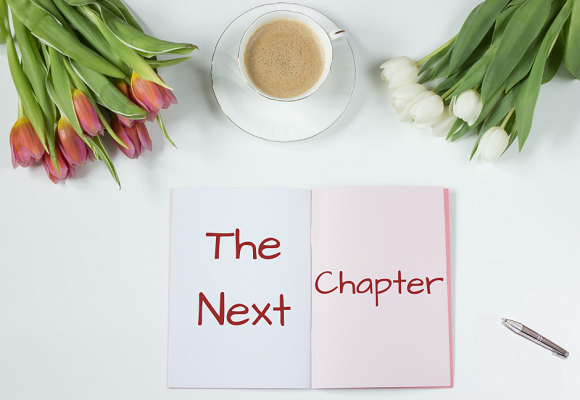 Welcome back to Whispering Stories Blog, lovely to be featuring you again. We last met you back in February 2017 when we spoke to you about your writing life and your latest book at the time 'The Day That Never Comes'. Since that date I believe you have written and published another five books.
1) How has life changed since we last met you?
There's been some big changes! I'm now a full-time author having retired from stand-up comedy and everything else I used to do, in order to focus entirely on writing. We've also got a house now, with a garden office for writing in, well, it's not here yet but it's on its way – and most importantly, we've got a dog!
2) Has your writing style changed since we last interviewed you?
Not that I'm aware of although I'm sure it has evolved. With every book I write, I'm always trying to do something different in order to make myself a better writer so hopefully that has had an effect.
3) Have you allowed yourself to be influenced by your readers' opinions of your characters?
Yes and no. I think I'm always going to write the story how I'm going to write it, and I think that if you let other people's opinions into your head, it's going to cause you problems. During the early stages, you have to give yourself and the idea, time to get to know each other before anyone else is introduced into the process. Having said that, I've written books in Ireland and in the US and I know some of my readers (including my wife) wanted the next one to be set in Dublin, so it will be.
4) Have you found writing gets easier or harder the more books you write?
It definitely gets easier. You do still hit the same stumbling blocks but you have the advantage, when you are more experienced, of knowing that you've encountered this kind of thing before and that you got through it.
5) Is there a difference in the way you feel about your books the more you publish? As in do you still feel the same level of excitement?
I think I still get that buzz. It's always thrilling to get a book out there and while in the early days it was exciting just to be doing it, there's definitely more excitement and pressure now that we have a dedicated fanbase who are waiting for the new book.
Concerning your latest book: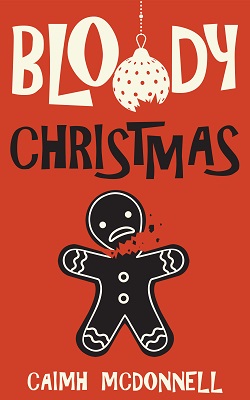 Bloody Christmas
Author – Caimh McDonnell
Publisher – McFori Ink Ltd
Pages – 86
Release Date – 25th November 2019
Format – ebook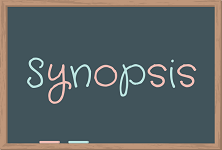 It's Christmas Eve and DS Bunny McGarry is in the mood to celebrate – he's back on active duty having successfully proven that throwing a senior officer off a building was an appropriate step to take in the course of an investigation. However, his festivities are interrupted when someone attempts to assassinate him while he's trying to take a leak – is nothing sacred?
The thing is, the assassin isn't all he initially appears, and Bunny soon finds himself in a race against time to trace a kidnapped child before the people who ordered the hit realise that he is considerably less dead than they had hoped.
Bunny is making a list but he's only checking it once because time is of the essence and some people need a refresher in the meaning of Christmas.
Bloody Christmas is a limited edition standalone novella that will be available until December 31st. All proceeds will go to the Peter McVerry Trust, an Irish housing and homeless charity committed to reducing homelessness and the harm caused by substance misuse and social disadvantage. It is set just after A Man With One of Those Faces, book 1 of the bestselling Dublin Trilogy series that melds high-octane action with an acerbic Irish wit.
7) How long did it take you to write this book?
Being a novella, it was really pretty fast. Probably a couple of weeks although there was a trip to America in the middle there so add in some extra thinking time. I really enjoy doing shorter projects like this in between novels as a full book is pretty full-on. I also had in the back of my mind that I'd really like to do a charity release around Christmas and when the idea popped into my head, it made perfect sense. I'm thrilled to be supporting Peter McVerry Trust with the release of Bloody Christmas.
8) Can you tell us a little about your new book?
For some reason, Christmas often features in my books. I wouldn't have previously considered myself a big Christmas person but clearly I am. There's something about this time of year, with new year around the corner, it just feels like a more intense period. Summer is more relaxed, so when you're writing crime fiction, even darkly comic crime fiction in the way I do it, the dark months and the cold nights seem like a perfect location.
9) Can you tell us anything you edited out of your book?
Nothing springs to mind.
10) Are you still going through the same publishing methods?
Yes. We've got a great team in place that starts with my wife and then we have our editors and cover designers who do an amazing job for us.
11) Can you remember seeing your book for the first time in the bookstore, supermarket, online?
Yes. I still get a thrill seeing each book on sale for the first time. I've received several messages from friends who've been sitting opposite people on trains reading my books and that's always pretty cool. Mind you, if I saw that personally, I'd have to leave the carriage as otherwise I'd be sitting there in mortal terror that they'd stand up and chuck it out a window in disgust at some point.
12) What next for you in your writing career?
My last two books have followed my main character, Bunny McGarry, as he's gone to America. Those have been great fun, but I have found myself missing all the other characters who worked with him in The Dublin Trilogy books, so my next full novel will be going back to visit them minus the big fella, to see how they're getting on.
Reviewers' Questions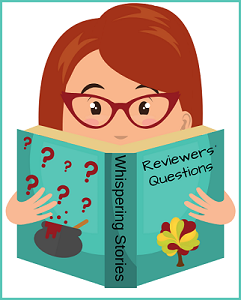 1) Question from Kerstin – Who is your favourite author?
Positions 2-5 on my list are constantly fluctuating, as I'm a massive fan of Mick Herron, Ben Aaranovitch, Don Winslow, Chris Brookmyre and I've been loving Stuart Neville recently, but my number one has been and always will be Sir Terry Pratchett. I never met him and sadly never will, but he had an enormous effect on me as a writer and a person. He possessed compassion and logic as well as a real sense of wonder at life and that is a very special combination.
2) Question from Julie – If you are returning to the same characters, has your relationship with them changed?
The character I'm really known for is Bunny McGarry and yes, I think over time my relationship with him has definitely evolved. I've now written six full novels and numerous short stories plus this novella all featuring him and I think the fact that I'm still really excited to write for him is because he does keep changing. He's a very flawed human being in many ways, but there's something noble in there which draws me to him. I also like the fact that he is very different to the traditional 'hero' in that he doesn't take himself too seriously.
3) Question from Steve – What do you love most about the writing process?
The 'gotcha' moment. The moment where after floundering around for quite a long time, suddenly the story goes from being sort of there in your mind to suddenly sharply in focus, and it is a race to get it down on paper as soon as possible. That moment is amazing and it makes all the work beforehand worthwhile.
---
Author links




---
Share your thoughts on our interview with Caimh McDonnell in the comment section below!
---
The above links are affiliate links. I receive a very small percentage from each item you purchase via these link, which is at no extra cost to you. If you are thinking about purchasing the book, please think about using one of the links. All money received goes back into the blog and helps to keep it running. Thank you.