Roasting, Brewing and More by Stella Perry
Roasting, Brewing and More by Stella Perry
Today we welcome author Stella Perry with her promotion post for her book 'Roasting, Brewing and More: How to Enjoy Coffee Beyond your Morning Routine', which was released on 19th March 2019.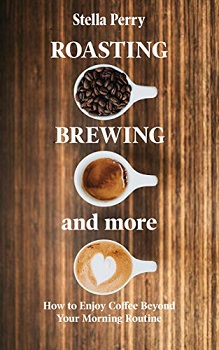 Roasting, Brewing and More


How to Enjoy Coffee Beyond your Morning Routine
Author – Stella Perry
Pages – 126
Release Date – 19th March 2019
ISBN 13 – 978-1090912756
Format – ebook, paperback, audio

Many people feel like they know everything there is about coffee because they have a cup on their way to work every day.
But did you know there's a lot more behind every sip than just a pick-me-up for your daily commute?
Roasting, Brewing, and More: How to Enjoy Coffee Beyond your Morning Routine offers a thorough exploration into the incredible, amazing, and sometimes controversial world of coffee. This handy book includes the keys to identifying the right grind for every style of coffee, recognizing and discovering favorite roasts, learning new brewing techniques, and much more. This information can even educate and inform you about the way coffee is made, where it comes from, and just what labels like "fair trade" and "organic" mean, too.
By reading through this guide, you'll learn how to save time on your coffee making process, even if you prefer more complicated beverages. You'll find hints and tips to help you save money by cutting down on the cost of café visits, and you'll find joy in trying new and exciting methods to create the perfect cup of coffee every time.
Elevate your status among your friends and family and take your coffee to the next level, too, with Roasting, Brewing, and More.
What Amazon Reviewers' are saying
'An interesting read, and I gained a bit more of an appreciation for coffee'
'I enjoyed this insightful view into the world of coffee'
'I really enjoyed learning more about the origins of coffee, and how it has become modernized'
---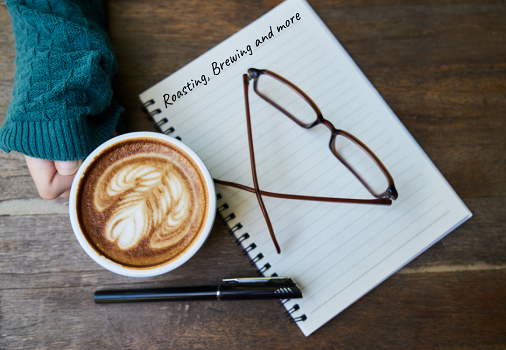 Purchase Online From:
It is also free to download on Kindle Unlimited.
---
About the Author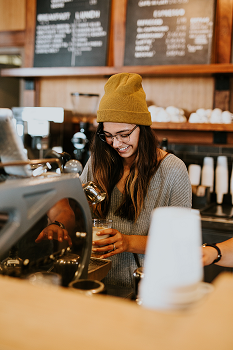 Stella Perry knows her way around coffee. As an ex-barista who used to work at Starbucks, she understands all the technicalities of brewing the perfect drink. Now that she has devoted her life to writing, she spends plenty of time as a consumer, enjoying lattes, pour overs, and just about every other style of coffee imaginable, too.
She enjoys discovering exciting, delicious, and fun coffee drinks from the comfort of her home in Vermont. Through this book, she hopes to bring her passion for coffee directly to you and spread this know-how to anyone who may be interested in learning more.
You can join Stella's mailing list – Here
---
Share your thoughts in the comment section below!
---
*This is a sponsored Post*