Setting a Book in Cornwall by Laura Briggs – Guest Post
Setting a Book in Cornwall by Laura Briggs – Guest Post

Today on the blog we welcome author Laura Briggs, with her guest post 'Setting a Book in Cornwall', as part of the Publication Day Push for her latest book, 'A Garden in Cornwall', released today. Post contains affiliate links.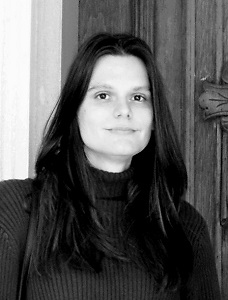 Laura Briggs is the author of several lighthearted romance novels and novellas, including the bestselling Amazon UK series A Wedding in Cornwall. She has a fondness for vintage-style dresses (especially ones with polka dots), and reads everything from Jane Austen to modern day mysteries. When she's not writing, she enjoys spending time with family, caring for her pets, going to movies and plays, and trying new restaurants.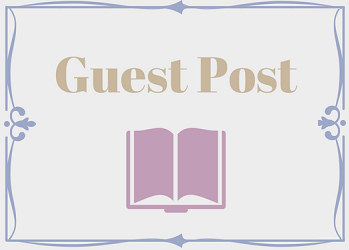 Setting a Book in Cornwall
First of all, thanks so much to everyone at Whispering Stories for inviting me to share about Cornwall as a setting for my romance book series!
Setting a book in Cornwall was something completely new to me when I first plotted a novella where an American wedding planner journeys 'across the Pond' to a job at a beautiful Cornish manor house. I have never had the opportunity to visit this lovely county, but the pictures online are breathtaking and the film locations for television shows like Poldark and Doc Martin were more than enough to convince me I would love to visit there someday—and that it was the perfect spot for my heroine Julianne to find the kind of romance that readers dream about, of course!
One of the best things about writing this series has been learning about Cornwall. The research I've done would barely scratch the surface on truly understanding this unique county, but while I fictionalized much about the geography and culture for the stories, I discovered so many incredible facts about the county that I will always remember. From the traditional dance and music celebration known as Troyls to the complex history of the language and the wild landscape of the region known as 'The Lizard', I have developed a strong admiration for the culture and its history and traditions.
Cornish food sounds amazing—especially the savory meat pie known as an 'oggie'. My heroine Julianne is fond of these and frequently buys one when she's passing Charlotte's shop in the village. Saffron cakes and breads and buns sound scrumptious too, and the various treats I researched for Dinah to cook for the manor house's big events involved some mouth-watering recipes that made me wish I could hop on a plane and experience a real Cornish dining experience or afternoon teatime. Especially when it came to Book Five in the series, A Bake Off in Cornwall, where cookies (or rather biscuits!) abound, along with cakes and buns and other sweet treats that caused more than a few hunger pangs while putting the story together.
The flora and fauna of Cornwall has also played a dynamic role in shaping the setting for my books, especially since the series hero, Matthew Rose is a gardener as well as a scientist. In fact, Julianne and Matt's first real encounter involves an argument over a Cornish heath plant he's attempting to preserve—and whether or not her spiky, impractical high heels have just trampled one of them! And their first date even takes place against the backdrop of Lowarth Helygen a true-life Cornish garden that I can only hope the descriptions in the book do justice to, since I have just had glimpses of its beauty through online photos.
Maybe it's fitting, somehow, that their final novella involves a Cornish garden, then. A fictional one that was partly inspired by my fondness for the classic novel The Secret Garden and its 1980s Hallmark Hall of Fame adaptation. The story finds Julianne on a quest to uncover a Cornish garden's forgotten past as the charming Matt attempts to rebuild its legendary beauty with the help of his landscaping colleagues.
I hope that fans of the series will enjoy this last installment as much as they did the previous ones and will agree it's a fitting sendoff for the characters they have grown so fond of. And I hope that many of them will be part of A WEDDING IN CORNWALL's special anniversary celebration this autumn, where more than one surprise awaits those who love this series. They can receive updates about this and about my new upcoming book series by signing up at the series official website here: weddingincornwall.blogspot.com
---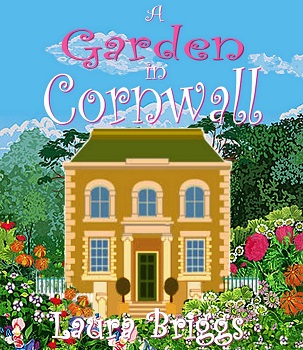 A Garden in Cornwall


A Wedding in Cornwall Book Twelve
Author – Laura Briggs
Pages – 143
Release Date – 30th May 2018
Format – ebook

With their lives exactly what they've always dreamed, Matt and Julianne await the arrival of the third member of their family — but their happiness is threatened when their landlady Mathilda announces her intention to sell their beloved Rosemoor Cottage for an impossible value. Devastated, Julianne struggles to accept the cold reality of her and Matt making their home elsewhere.
Matt's life has taken a new turn as he finally puts aside his academic work to pursue his gardening hobby as a career: his first new job as a landscape designer involves neglected Penwill Hall's 'lost' garden — one with a truly romantic Cornish past. But the task of restoring its legendary beauty from nearly seventy years ago proves difficult among the ruins lost in weeds and wilderness.
With notions of secret gardens and wartime stories echoing in her thoughts, Julianne is determined to help Matt and the estate's new owner after the discovery of a hidden mural in the hall itself, depicting a breathtaking garden that may well be the lost one. Her efforts to uncover the past lead her to a curmudgeonly local gardener who just may hold the knowledge that would restore the 'lost garden' to its former glory. Will Julianne's quest help her find a way to deal with losing the home she loves?
Hellos and farewells abound as Dinah returns to lend a helping hand at Cliffs House and Julianne relives her favorite memories of her and Matt's beloved cottage in Book Twelve — the final installment in the bestselling series A WEDDING IN CORNWALL.
Purchase online from:
---
You can find out more about Laura Briggs by visiting the website/social media sites below.
www.paperdollwrites.blogspot.co.uk
@PaperDollWrites
Facebook
Goodreads