Busy B Stationery – Review
Busy B Stationery
Sponsored Post – Busy B Stationery – www.busyb.co.uk is a shop that I have used for many years. That have wonderful products at great prices.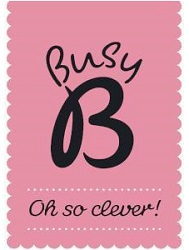 Busy B can be found online, as well as in selected stores. They sell award-winning stationery which is designed to make family life simpler, better organised and more beautiful. This includes calendars, diaries, planners, labels, notebooks, organisers, plus lots, lots more, all produced to help you stay super organised.
Now I don't know about you, but I have a bit of a weakness when it comes to gorgeous stationery, so for me Busy B is my ideal shop.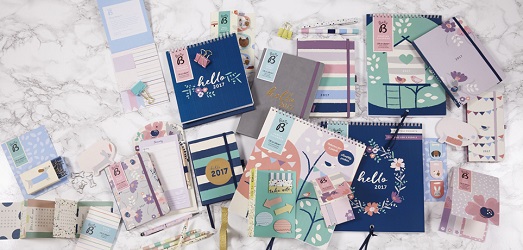 For years now I have been purchasing from Busy B, everything from notebooks to document folders. A Couple of my favourite items that I buy yearly is their Large Family Calendar and Page a Day Diary.
The Calendar is perfect for keeping track of all my families appointments, and we have a lot of them.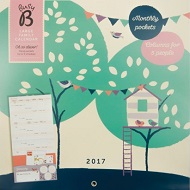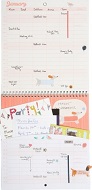 Large Family Calendar – £9.99
There is room for five people's activities plus a birthday reminders column (which really comes in handy with my big family), but the real genius is a clever monthly pocket for invites, appointment cards, tickets and whatnot. Now everything is stored together in one place making dates, times and the relevant paperwork easy to access for all the family. No more hunting for a lost party invite as you rush out the door… it's genius!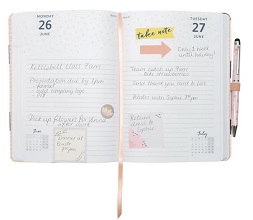 Page a Day Diary – £10.99
The Page a Day Diary has been helping me keep track of all my blogging posts for a while now. With reviews, interviews, guest posts, blog tours, I need somewhere I keep track of them all, and this diary being A5 in size works perfectly. It includes a monthly planner, a yearly birthdays list and plenty of space for your notes. Plus it also has a handy pen loop.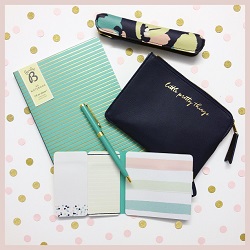 As well as the products, what I also love about Busy B is that year on year, they look to bring you up to date, modern-looking stationery at an affordable price. This year is no exception, as they have introduced 5 new lines to help you be as clutter-free and organised as possible, including their Cute, Fashion and Wedding stationery ranges.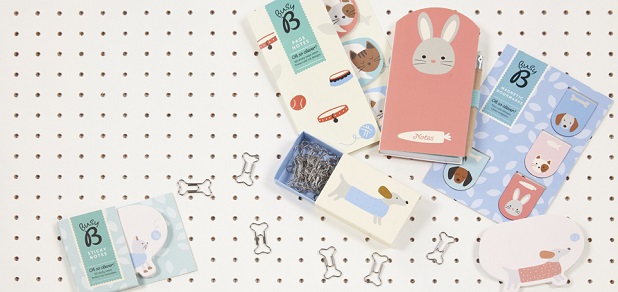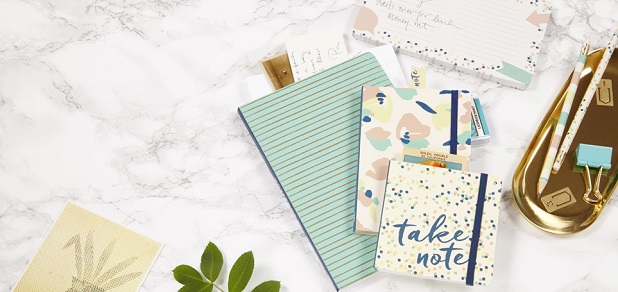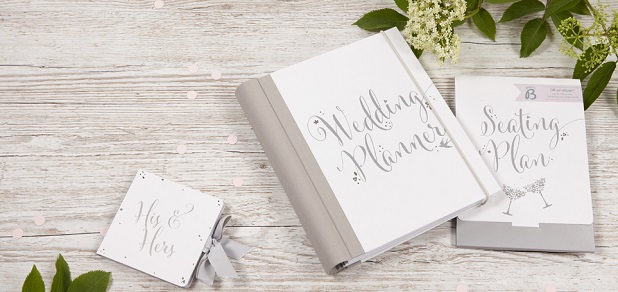 One of the products that I love, and is really handy for me being a book blogger, is their book journal.
I was initially given the journal by Busy B to test and see if I liked it, when I told them I was doing an article about their shop. I must say it is brilliant, and just perfect for bookworms! There is plenty of room to write down lots of books. It has sections for your current books, book club choices, plus lists of stuff you've read, lent or want to read. It contains page markers and name stickers too. It's all you need to keep track of your reading life.
The Book Journal is priced at £12.99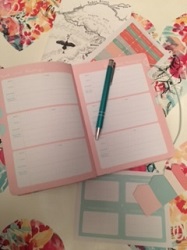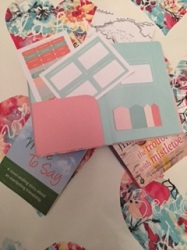 So have a look for yourself at this fabulous store and just in case you are thinking about buying something how about saving yourself 15% by entering code BB15 at the checkout (new customers only), or until the 13th October they have a buy one, get one half price on everything (cannot be used in conjunction with any other offer or savvy savers sets) use code TAKE50 which will discount every second item in your order, in value order.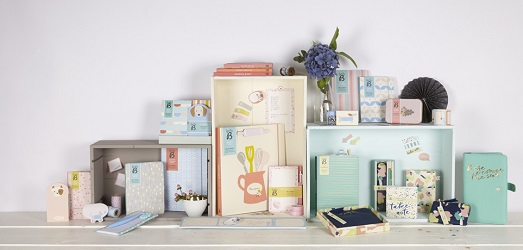 www.busyb.co.uk
The story of how Busy B started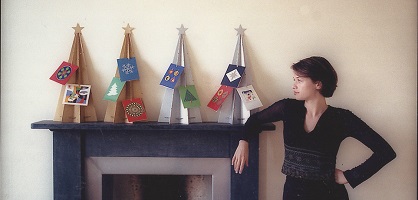 Busy B began life back in 1997 and started out as K TWO. It all began when owner Kerri was travelling around Australia in an old VW camper van with her future husband Kieran. Kerri is a trained product designer from Glasgow School of Art, she loved problem solving, and had a 'lightbulb moment'. Using whatever was to hand, namely some cereal packets and a pair of nail scissors, she made early prototypes of what would become a nifty little Christmas card holder. The following year she landed an order for 10,000 of them from the Museum of Modern Art in New York. Now K Two was really in Business!
In the beginning, K TWO was just Kerri and her lovely 'right hand woman' Rosy (who still works with her!) doing everything from the spare room of her Edinburgh flat. Nowadays they have a much bigger team full of inspired individuals who work incredibly hard to make it all happen.
Their award-winning products now line the shelves of loads of brilliant shops and some of the UK's high profile retailers including John Lewis, Lakeland and Hobbycraft.
At the heart of every product they develop is their desire to make family life simpler, better organised and more beautiful. Being a super busy mum-of-three, Kerri has always been looking to tame the mayhem of busy family life.
In early 2014 K TWO was transformed into new brand, Busy B, redesigning old favourites, adding brilliant new products, and creating gorgeous Baby B and Bride to B collections.
Busy B can also be found on Facebook – Twitter – Pinterest and Instagram
Disclosure: I received the Book Journal for free for the purpose of this review. All thoughts and opinions are entirely my own.