Cheap Books Delivered to you from Books2Door
Cheap Books Delivered to you from Books2Door

Sponsored Post – Last November I brought you a product review all about Books2Door and their children's books range, which is spectacular. Today I am showcasing some of the books they have for older readers.
Who are Books2Door?
For those of you who have never heard of the company, let me introduce them. Books2Door began trading back in 2004 with the sole aim to make books affordable for readers. The company although mainly sells children's books do have a range of YA books and books for grown-ups too. They sell both fictional and non-fictional books.
They also have a dedicated team available to help you, though their site is super easy to navigate and easy to use as you can browse or search for the books you want via book name, age of the recipient, publisher, price, or even their special offers section. They also have a 4.9 out of 5-star review rating on Trustpilot, so you can see they are a trustworthy and friendly company.
Their delivery charges are reasonable and free within the UK for orders over £30. Plus, they also post worldwide.
The company also has Book Points. By earning points with your orders, you will get 10% cashback on your future orders of over £10. You can also use your points to get free delivery. Plus, if you refer your friend, both of you will get a £5 discount when your friend makes a purchase. This discount can be used on your orders of £30 or more. Now doesn't that sound fab!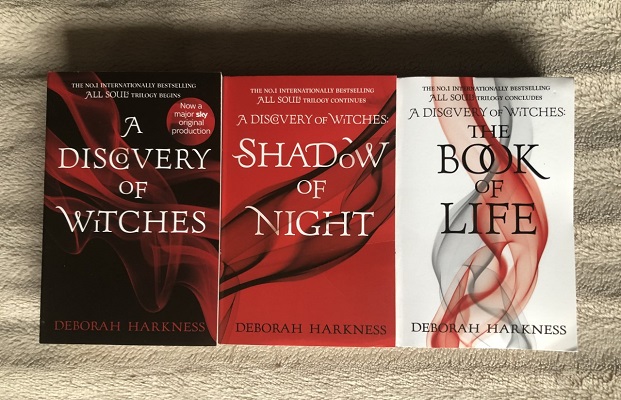 Books2Door was kind enough to send me a complimentary code to choose a box set of books so that I could not only see the books they sell, the process of searching the site and checking out, but the quality of their delivery and the speed in which the delivery occurred. I have to tell you everything was straightforward and simple.
I found a box set that I wanted, I added it to the basket, checked out, and then I received notification that my order had been processed and I was kept up to date with when it would be delivered. The books came within a few days and were safely and carefully handled by the courier. Overall, the process was extremely simple, and take a look at their prices as they are super cheap too. All the books are brand new as well.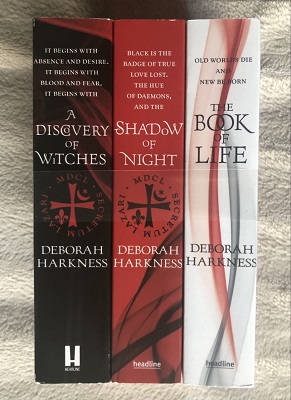 The box set I opted for was the 'All Souls' trilogy by Deborah Harkness. These three paperbacks together on Books2Door cost just £10.50, which is an amazing £3.50 per book and saving of £16.47 off the RRP. They are cheaper than other book shops online that I checked.
Some of the other adult/YA books that caught my eye were:
– A Rivers of London Series Collection 6 Books Set by Ben Aaronovitch – £14.90
– Dan Brown 7 book collection – £20.95 (a massive saving of £55.93 off RRP)
– Ian Rankin Rebus Novel Series 10 Books – £22.99 (saving £66.91 off RRP)
– Chaos Walking Trilogy 10 Year Anniversary Slipcase 3 books – £9.99
If you are a book lover, then take a look at Books2Door, they truly are a remarkable company that sells books at low prices. What are you waiting for? Click the link now!
You can also connect with them on Facebook, Twitter and Instagram.
---
Disclosure: I received the books for free for the purpose of this review. All thoughts, photos and opinions are entirely my own.
Like us on Facebook – Tweet us on Twitter – Pin us on Pinterest