Snow in the Garden by Shirley Hughes – Book Review
Snow in the Garden by Shirley Hughes – Book Review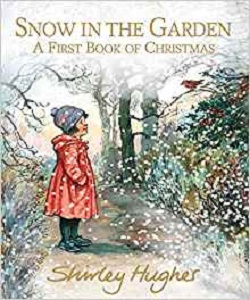 Snow in the Garden
A First Book of Christmas
Author – Shirley Hughes
Publisher – Walker Books
Pages – 64
Released – 4th October 2018
ISBN-13 – 978-1406384482
Format – hardcover
Reviewer – Stacey
Rating – 4 Stars
I received a free copy of this book
Post contains affiliate links.
A classic collection of festive poems, stories and activities by Kate Greenaway-winning author, Shirley Hughes.
This beautiful Christmas anthology contains winter adventures, seasonal poems, festive recipes and easy-to-make craft activities as well as Shirley Hughes' trademark warm and classic illustrations.
Whether reading stories and poems to little ones or encouraging them to make beautiful crafts and Christmas treats, this book is the perfect introduction to this very special time of year.

Snow in the Garden is a beautiful children's book that takes me back to my childhood. You don't find many books like this one anymore. The book is filled with poems, stories, things to make and recipes.
From making Christmas cards to Red Robin decorations to hang, baking shortbread and jam or mince tarts, there is lots to do. For those children who love to be hands-on, this book is perfect and will be read over and over again.
The pages are filled with exquisite illustrations that also remind me of my childhood as they are quite old fashioned, but in a society with modern books are everywhere, this one stands out against them.
This would make the most wonderful Christmas present for any avid child reader. Just don't be surprised if they ask you to help them bake Gingerbread Snowmen or use your empty toilet tube rolls to make Christmas Crackers!
Reviewed by Stacey
---
Purchase online from:
---
About the Author

Shirley Hughes is the illustrator of more than two hundred children's books and has won many prestigious awards, including the Kate Greenaway Medal twice. She is the author-illustrator of DON'T WANT TO GO! and OLLY AND ME 1 2 3. She lives in London.

---