The Summer of Secrets by Tilly Tennant – Book Review
The Summer of Secrets by Tilly Tennant – Book Review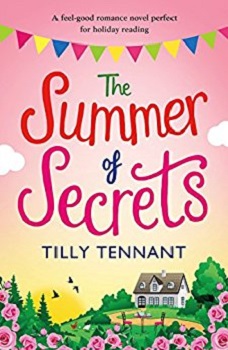 The Summer of Secrets
Author – Tilly Tennant
Publisher – Bookouture
Pages – 344
Released – 14th March 2018
ISBN-13 – 978-1786813619
Format – ebook, paperback
Reviewer – Stacey
Rating – 5 Stars
I received a free copy of this book
Post Contains Affiliate Links.
Can new love grow when you dig up old secrets?
Harper Woods wakes up every morning on Silver Hill Farm feeling like the luckiest woman in the world. She's engaged to the tall, dark dreamy Shay and just downstairs are the gorgeous tea rooms she's always dreamed of owning.
But Harper is about to discover something that will change her luck forever. For better or worse? She has no idea. Not until an expert can identify whether the stunning collection of jewellery she found hidden in the farm's foundations is priceless, or more trouble than it's worth…
As news of the discovery spreads through the Silver Hill, it seems everyone has a secret history making them the rightful owner. In particular, Will Frampton, stubborn and irritatingly handsome Lord of Silver Hill House, the crumbling stately home the other side of the hill. Too busy trying to untangle the truth, Harper doesn't notice Shay getting rather close to his ex from the village.
Harper thought she had everything she ever wanted. If she solves the mystery of her sparkling prize, can she hold onto her dream, or will she lose it all, and be left broken-hearted?

Harper Woods and her best friend Pip run Silver Hill Farm, a tea room, in the British Countryside. Wanting to expand their business, Shay McArthur, Harper's Fiancé is busy building the foundations for holiday lets at the back of the property.
Whilst digging Shay unearths a box filled with what looks like antique jewellery. Whilst he might want to sell them and make a quick buck, Harper does the right thing and contacts the local museum to see if they can help discover what the item actually are and who they belong to.
It doesn't take long for word to get out about the jewellery though, and with newspaper reporters sniffing round Harper is worried about her safety as she has an abusive ex that doesn't know where she is. Plus, people start laying claim to the items, especially Lord Frampton who owns Silver Hill House.
I haven't read anything by Tilly Tennant in a while, but knowing how much I loved her books, I decided to give this one a read and I wasn't disappointed.
The Summer of Secrets, is a wonderfully uplifting book. There is so much going on, not only with Harper, but with the rest of the cast too. It was also refreshing to see a gay character featured in a Chick-Lit-Esq book.
The plot has been perfectly executed and the scenery is so vividly described that at times I felt like I was standing alongside Harper. I loved every single page of The Summer of Secrets and found myself hooked right from the off. This is one of those books that was just a delight to read and I looked forward to returning to it each and every time I had to put it down.
Reviewed by Stacey
---
Purchase online from:
---
About the Author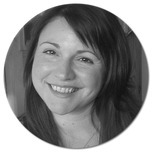 Tilly Tennant was born in Dorset, the oldest of four children, but now lives in Staffordshire with a family of her own. After years of dismal and disastrous jobs, including paper plate stacking, shop girl, newspaper promotions and waitressing (she never could carry a bowl of soup without spilling a bit), she decided to indulge her passion for the written word by embarking on a degree in English and creative writing. She wrote a novel in 2007 during her first summer break at university and has not stopped writing since. She also works as a freelance fiction editor, and considers herself very lucky that this enables her to read many wonderful books before the rest of the world gets them.
Hopelessly Devoted to Holden Finn was her debut novel; published in 2014 it was an Amazon bestseller in both the UK and Australia. In 2016 she signed to the hugely successful Bookouture and is currently working on her next Tilly Tennant novel. She also writes as Sharon Sant, where she explores the darker side of life, and Poppy Galbraith, where things get a little crazier.





---