The Clever Cat that Could by Gia Lee – Book Review
The Clever Cat that Could by Gia Lee – Book Review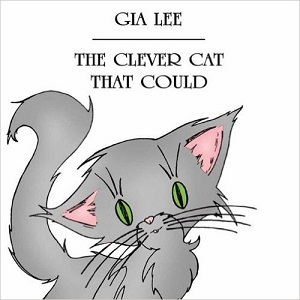 The Clever Cat that Could
Author – Gia Lee
Publisher – America Star Books
Pages – 12
Release Date – 10th April 2015
Format – ebook, paperback
Reviewer – Stacey
I received a free copy of this book
Post Contains Affiliate Links

"Can an adorable cat with neglectful human owners find his way into the heart and home of a family that caters to their felines? Will this clever kitty be able to take charge of his own destiny, against the odds, and find a new loving home?
Pick up a copy of this heartwarming children's story to learn the clever cat's fate and for a feeling of genuine inspiration and fun!"

'The Clever Cat that Could' is a tale about a cat that is unappreciated by his current owners. They don't like him very much and treat him meanly. They don't see him as anything other than a 'stupid' cat and they often tell him so.
Whilst wandering outside, the cat meets a lovely family who treat him kindly. The family have other pet cats, who all love living with them and are happy. Cat is sad, as he wishes his own family would love him that much too.
One day his new cat friends tell him that their family are moving away and that they will no longer be able to see him.
What will 'Clever Cat' do now? if his friends move home he will be alone again and sad, and a what will happen to him if he stays with his horrible family?
The book is only quite short and is perfectly written for younger children. It is written with a nature ease that will keep a child interested and is adorned with beautiful illustrations.
Most children love an animal themed book and this book will not disappoint, especially those children who have pet cats, as they will be able to relate to the story.
The book teaches young children that if you get a pet then you have to loved them just as much as you do the other members of their families. It also teaches that pets have feelings too.
The Clever Cat that Could is a cute little story that kids and grown-ups will both enjoy reading.
Book Reviewed by Stacey
Purchase Links