The Dish by Stella Newman – Book Review
The Dish by Stella Newman – Book Review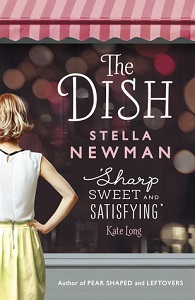 The Dish
Author – Stella Newman
Pages – 418
Publisher – Headline Review
Release Date – 21st May 2015
Format – ebook, paperback, audio
Reviewer – Stacey
I received a free copy of this book
Post Contains Affiliate Links

'The Dish' by Stella Newman is the new novel from the much-loved author of Pear Shaped and Leftovers.
This is a warm, passionate novel that will delight fans of Jill Mansell and Mhairi McFarlane and leave you happy and hungry in equal measure. Love is on the menu. With a side order of lies.
When Laura Parker first crosses forks with Adam Bayley, she's only after one thing: his custard doughnut. But when she takes a closer look she sees a talented, handsome man who outshines the string of jokers she's been dating. There's just one problem. Adam's job means Laura has to keep her job as restaurant critic for The Dish, a secret. Tricky for someone who prides herself on honesty.
Can the truth be put on ice long enough for love to flourish? And how can you expect your boyfriend to be honest if you're not quite telling the truth yourself? Stella Newman. Fiction has never tasted so good.

Laura is an anonymous food critic for a popular magazine. Her identity must be kept a secret otherwise she wouldn't be able to do her job.
After a disastrous date, Laura opts for the one thing that will make her feel better – a bacon sandwich! Heading to her favourite café, she is informed that the last one has just been served. No problem, a custard doughnut will hit the right spot too. Unfortunately for her the last one of those has just been ordered, by the same man.
Feeling pretty outdone, she confronts the man, Adam, in order to at least get one part of her order. After a lot of bargaining, Adam relents and offers to share his doughnut with her.
The two find that through a mutual liking of doughnuts that they are attracted to each other. Is this the start of something serious for the two of them? And how will Adam cope if he finds out what Laura's job really is, as Adam is the head chef at a swanky new restaurant, one which Laura is badly critiquing.
'The Dish' is a fun, laugh out loud romantic book. It is full of engaging characters, including many secondary characters which shone in their own light.
Laura is a lovely, heart-warming and caring character. I had real empathy for her the way she looked after her ageing boss, Roger and tried to take the strain off him.
She puts her heart and soul in to her work and although she doesn't have any proper qualifications, her love of food is what makes her damn good at it.
Adam is the head chef at a restaurant he doesn't really like. His big dream is opening his own restaurant. He was gorgeous, but a little moody and was very highly strung. His job had him on tenterhooks all the way through and was the cause of numerous cut-short dates with Laura.
I actually found him a little stiff at the beginning and it took a while to get to like him, even if he was a mean cook!
Adam is hit hard by the scathing review of his culinary skills and tries to discover who the mystery critic really is, much to Laura's horror.
The story, yes, is a little predictable at times, but that didn't take away the enjoyment that I found within the pages. You can always tell a good book by how long you continuously read for. I lost track of time on more than one occasion as I was absorbed in Laura and Adams lives.
The Dish is a romantic, feel-good book that I think you will enjoy, just as much as I did. *Title has now been changed to The Foodie's Guide to Falling in Love.
Book Reviewed by Stacey
Purchase Links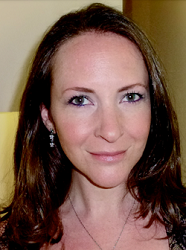 I studied English at Sussex University, then went on to work in advertising, at the BBC and then as a professional food taster. I'm now a full time writer, based in London and I've written three novels: Pear Shaped, Leftovers and The Dish, as well as the festive e-short story, A Pear Shaped Christmas.
I blog about restaurants, food and writing and you can follow me on Twitter @stellanewman and look at my piccies on Instagram @stellanewman_author_eater. I promise I'll never post a selfie of my bottom.
Author Links