The Fall of Faith by Jeff Berney – Book Review
The Fall of Faith by Jeff Berney – Book Review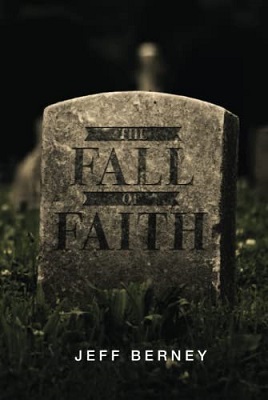 The Fall of Faith
Author – Jeff Berney
Publisher – BAQJAC Entertainment
Release Date – 26th October 2022
Pages – 294
ISBN 13 – 978-1734392166
Format – ebook, paperback, hardcover
Star Rating – 3
I received a free copy of this book.
This post contains affiliate links.

Synopsis
How strong is your faith?
Faith comes in many forms. It can take years to find and seconds to lose. And nothing, not money nor even morality, can help you hold onto it once it begins to slip away.
"The Fall of Faith" is a gritty domestic thriller about love, faith and the consequences of doing whatever it takes to survive in the small forgotten town of Eden, Missouri, just east of Kansas City but miles from your comfort zone.
How far would you be willing to go to regain your faith in something bigger than yourself?
That's the question a group of crazy characters confronts as a lost trucker seeks redemption after a chance encounter with a stripper whose seductive secret threatens to unravel a town full of sin and deeply buried lies.
Jeff Berney has not held back in this tale of a steady and honest man who finds himself lost after a divorce, wondering where life will take him. From a quiet meal in a service area café we witness him going through a whirlwind few hours culminating in a road accident. He is rescued and taken to the small town of Eden to await the recovery and repair of the truck.
Eden is far removed from the idyllic garden in the Bible. It is an insular town where everyone appears to know each other and things seem to be run differently to most districts. Jimmy is befriended by the bar owner who shares his "wisdom" along with his whiskey. To idle away the days Jimmy walks the streets and encounters a number of strange characters which prove dangerous at times.
The story is told in the third person but virtually all of it from Jimmy's perspective. Jimmy's situation is rather gloomy and the writing reflects that gloom. However, I was intrigued to understand why he never really tries to leave, after all the main highway is just a walk away and he appears to have money? Is it because he has little to return to, is it the possible love interest, or does Eden have some sort of mystical hold over him? And how does the young girl that he frequently meets fit into the story?
I'm not sure if The Fall of Faith is a simple thriller or a serious warning of the dangers in losing Faith, be it religious or just an adherence to rules that lead to a good and honest life? True, Jimmy briefly goes off the rails but does he deserve all that he suffered in Eden? I'll leave that for you to judge.
As the book progressed I was wondering which of several endings to expect. Without giving anything away I will share that the actual conclusion was far from anything I imagined.
The Fall of Faith will not give you many laughs but it will give you food for thought. I have awarded three stars.
---
Purchase Online:
Jeff Berney

Jeff has been living in his head since 1974, so it wasn't much of a jump for him to live in his characters' heads. And after more than 20 years as an advertising writer, he decided he'd sleep better writing stories that keep people up at night.
He lives with (and for) his amazing wife, six of his seven rambunctious children, two doodles, and two cats, as well as the occasional fish or rabbit.
Author Links:
---
The above links are affiliate links. I receive a very small percentage from each item you purchase via these links, which is at no extra cost to you. If you are thinking about purchasing the book, please think about using one of the links. All money received goes back into the blog and helps to keep it running. Thank you.